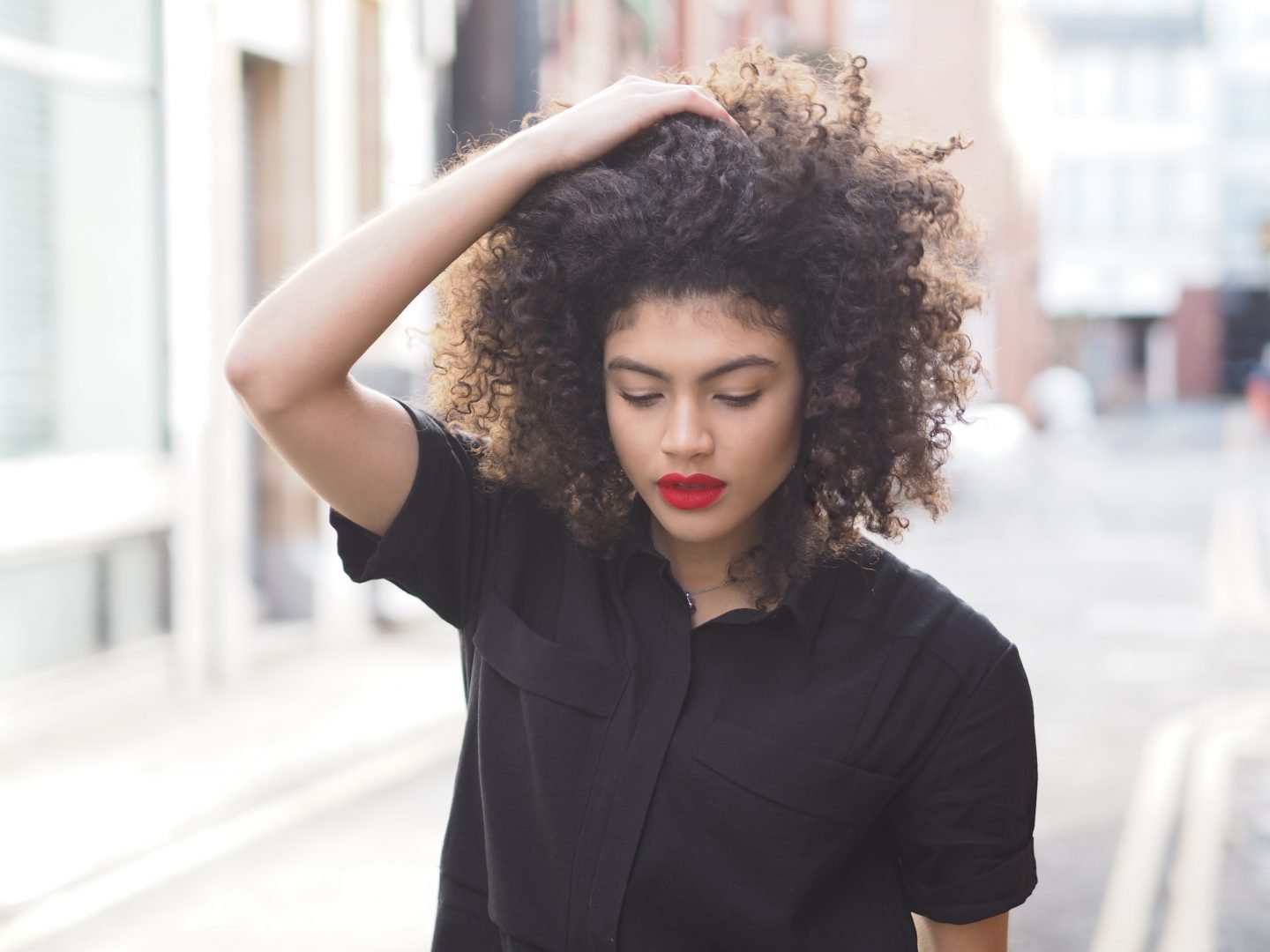 I've been super busy as of late and so my blog has been a little neglected. Sometimes I struggle to balance modelling with blogging, especially with all the travelling it requires, being away from home and going back and forth to London quite often. I also spent this past week in London finishing an on going project I've been working on with the Imperial War Museum and the Goethe Institute, which I've spoken about in a previous post here. It's been lots of fun but it's left very little time to blog.
Now I'm back home again but only for a number of days before I head off on another trip and so hopefully I can fit some much needed blogging in before I head off again. For this post I thought I'd share an outfit which I wore a couple of weeks ago…
I bought this long shirt dress at the start of the year from Whistles and I'm so glad I did.I love how versatile this piece is and each time I wear it, I try to style it in a different way. On this occassion I wore it with these cute studded Asos shoes and my trusty biker jacket for a day date with Damien when we headed out for lunch and a few drinks.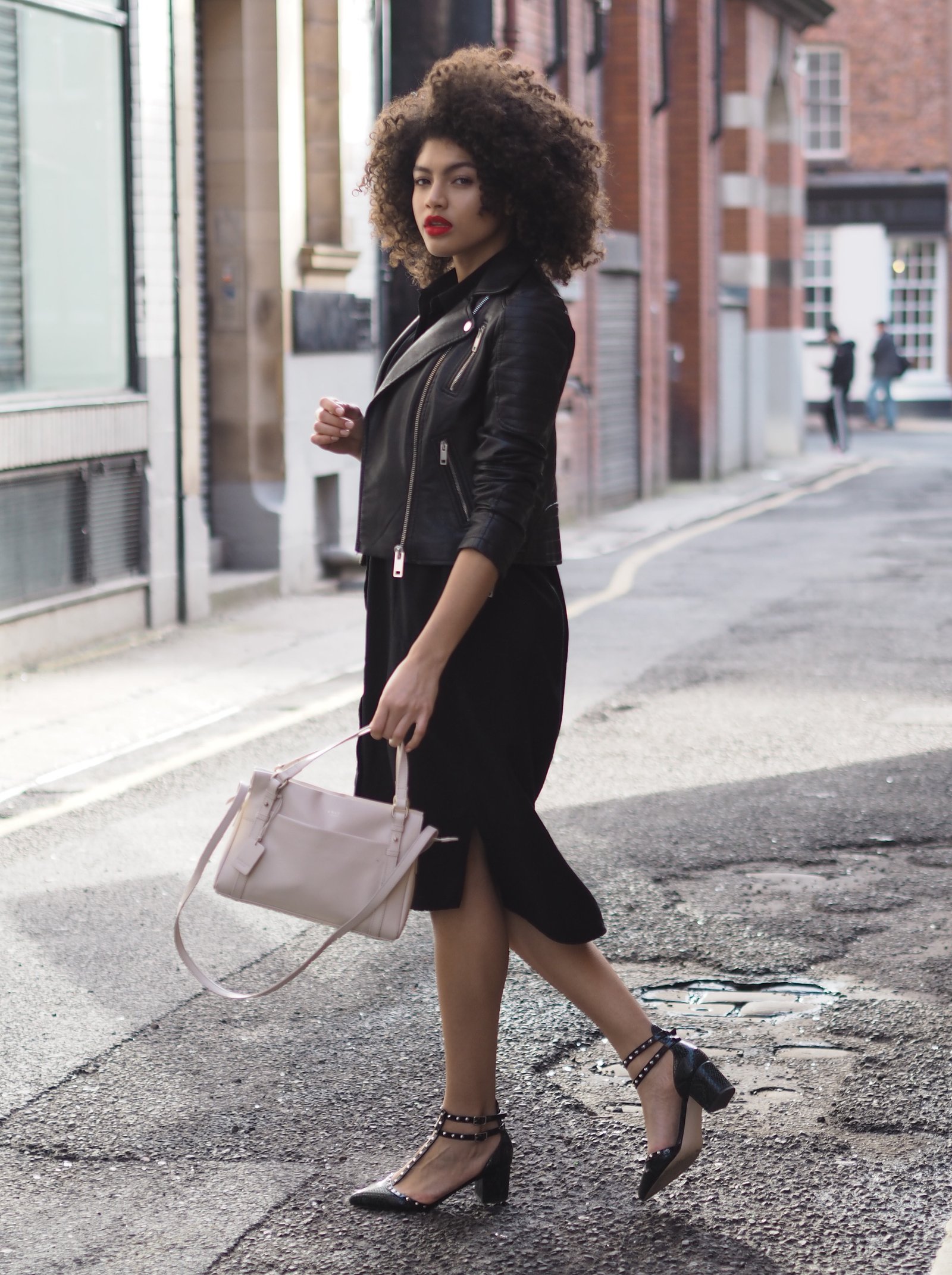 Dress – Whistles | Biker Jacket – (similar here) | Bag – Radley London (similar here) | Shoes – Asos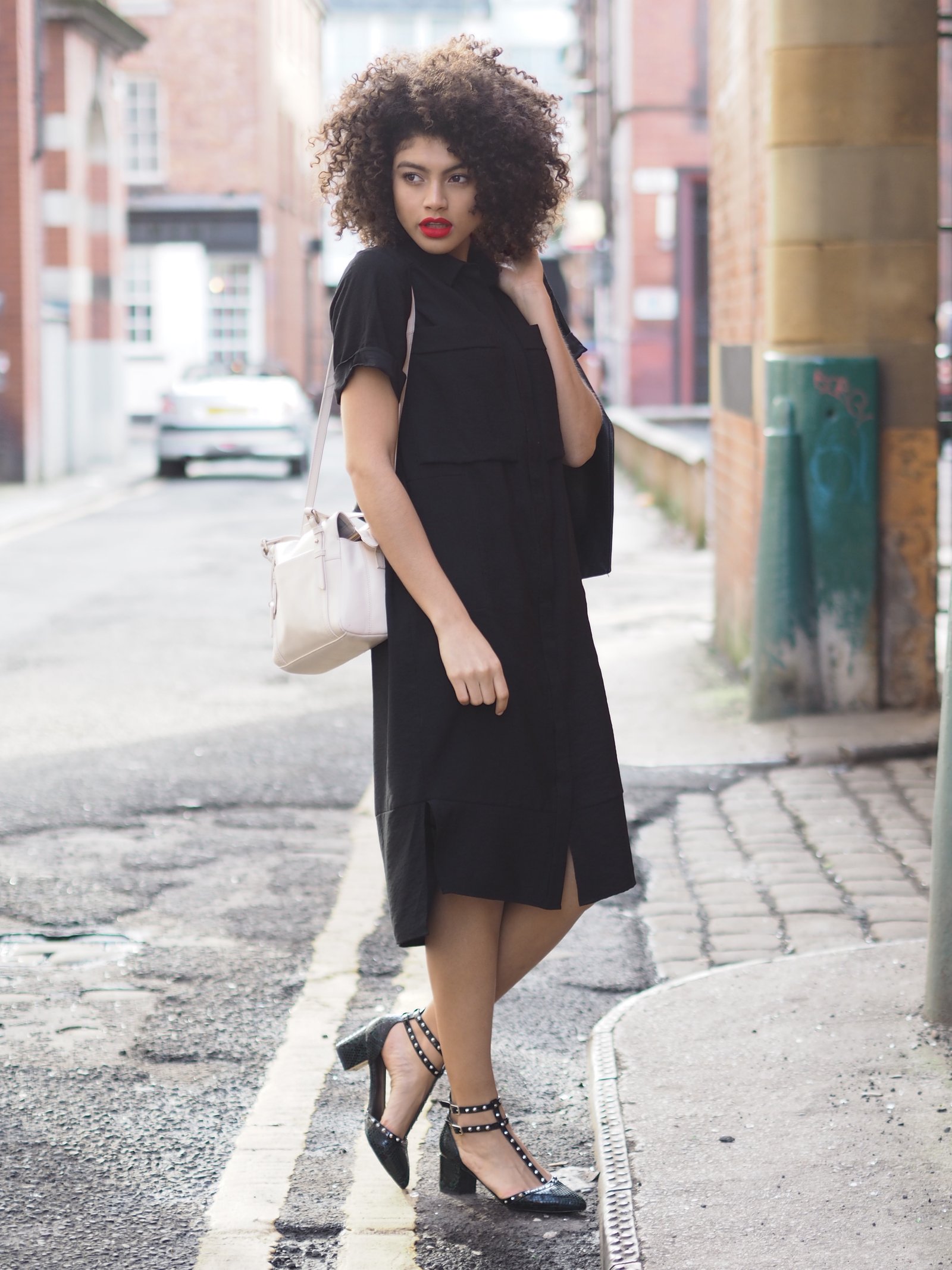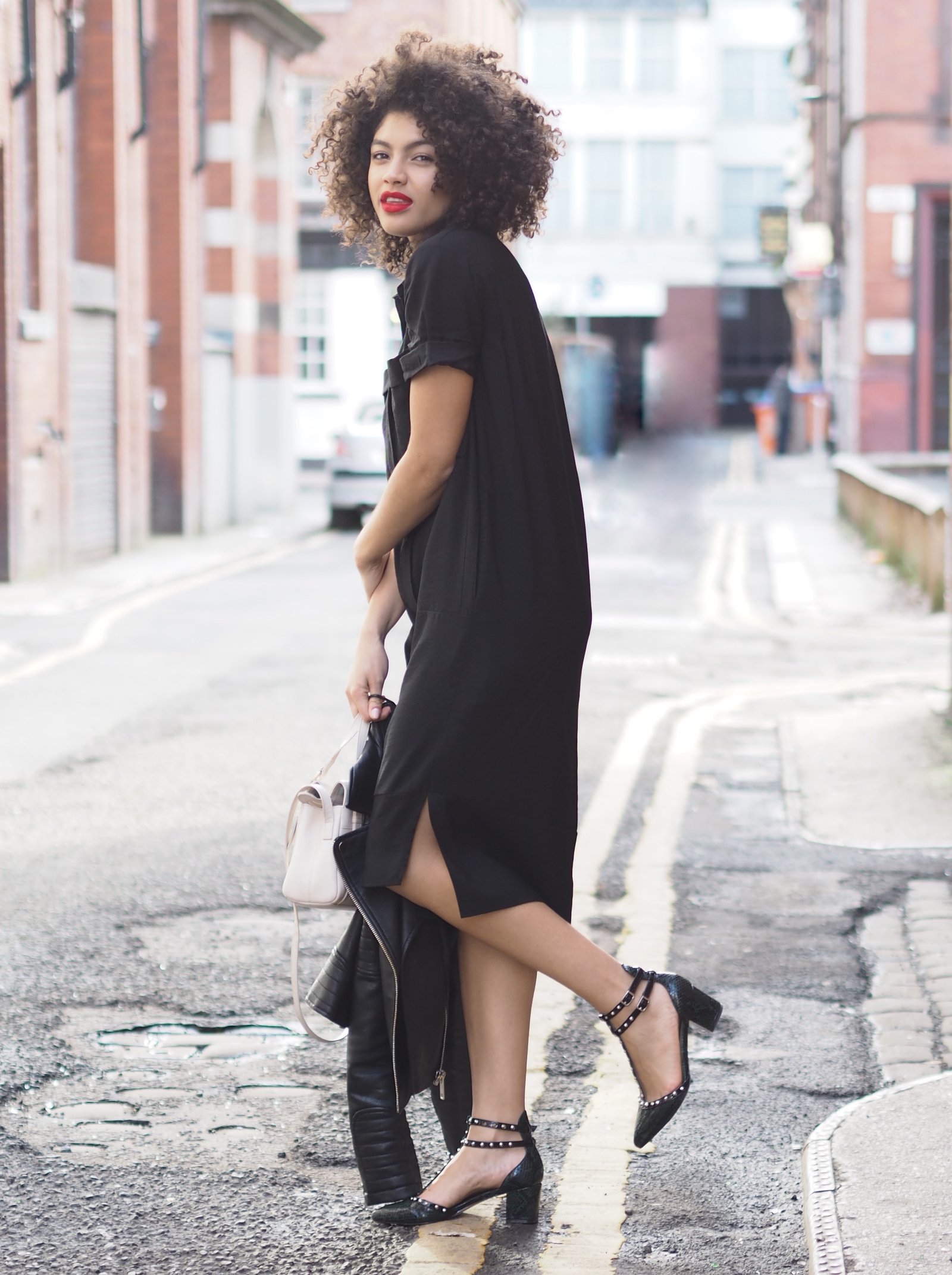 Samio x