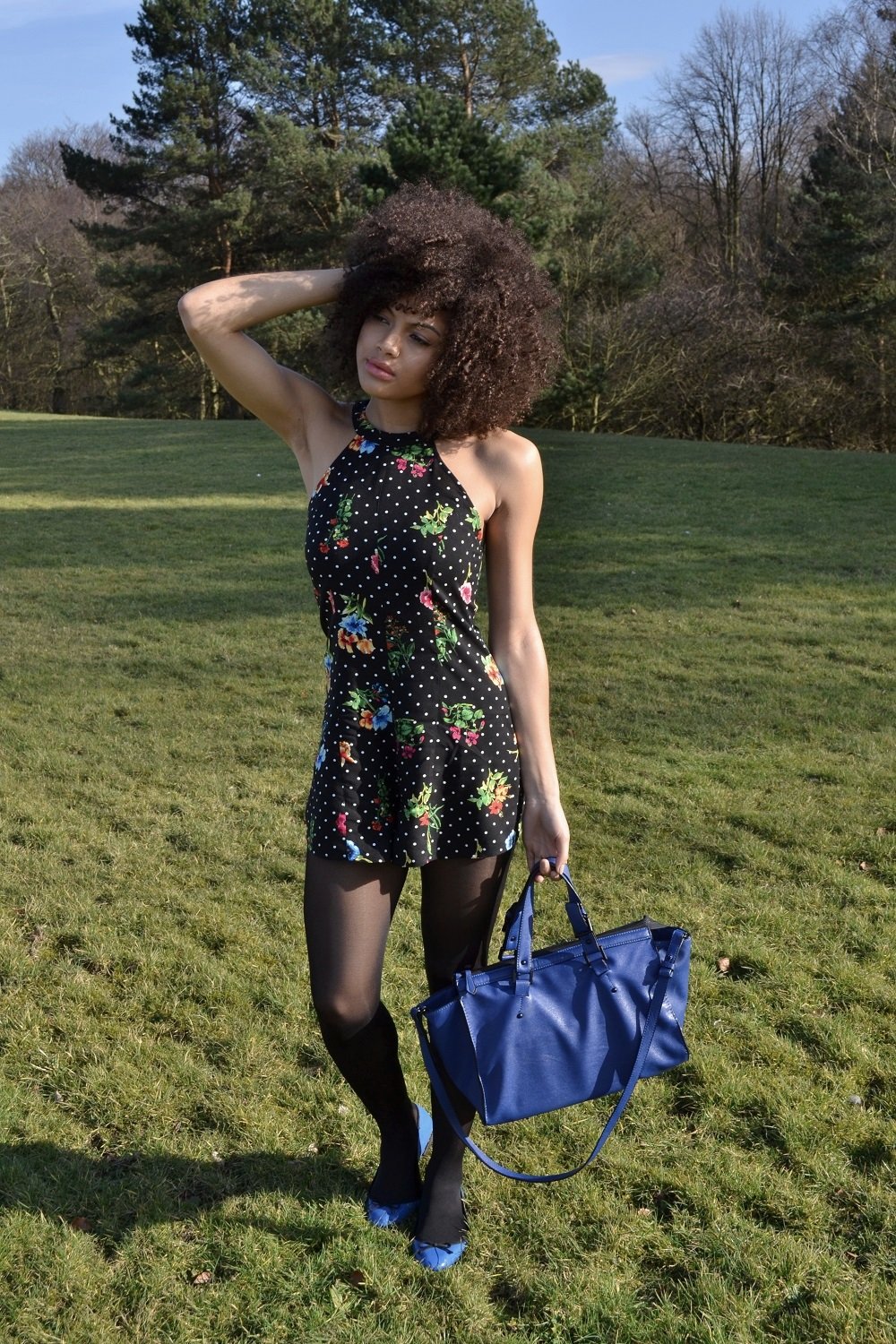 Saturday seemed like the perfect opportunity to wear my floral polka dot playsuit. I only bought it a couple of weeks ago and to be honest I didn't think I'd get chance to wear it so soon, what with the constant rain and all. But alas, this weekend we saw some sun and so I joyfully put on the new playsuit.
I would have liked to have worn the playsuit without tights but I'm affriad it isn't warm enough for that just yet (one step at a time). Anyway I teamed the playsuit with a pair of flat patent blue ballet pumps and matching blue bag, both from Zara. The bag, I bought last year (if I remember rightly) and the shoes I bought only recently in the sale for £12 and this was my first time wearing them. I really love the colour of the shoes (and the bag), I seem to have a bit of a thing for shades of blue lately.
My best and favourite buy of course was the playsuit. I picked it up whilst I was in Birmingham shopping in from Forever 21. I'd originally picked up a pair of shorts in the same print when I then spotted the playsuit. Of course the playsuit became the winner and it was swiftly purchased. The best part is it was only £12, what a bargain! I so need to shop there more often.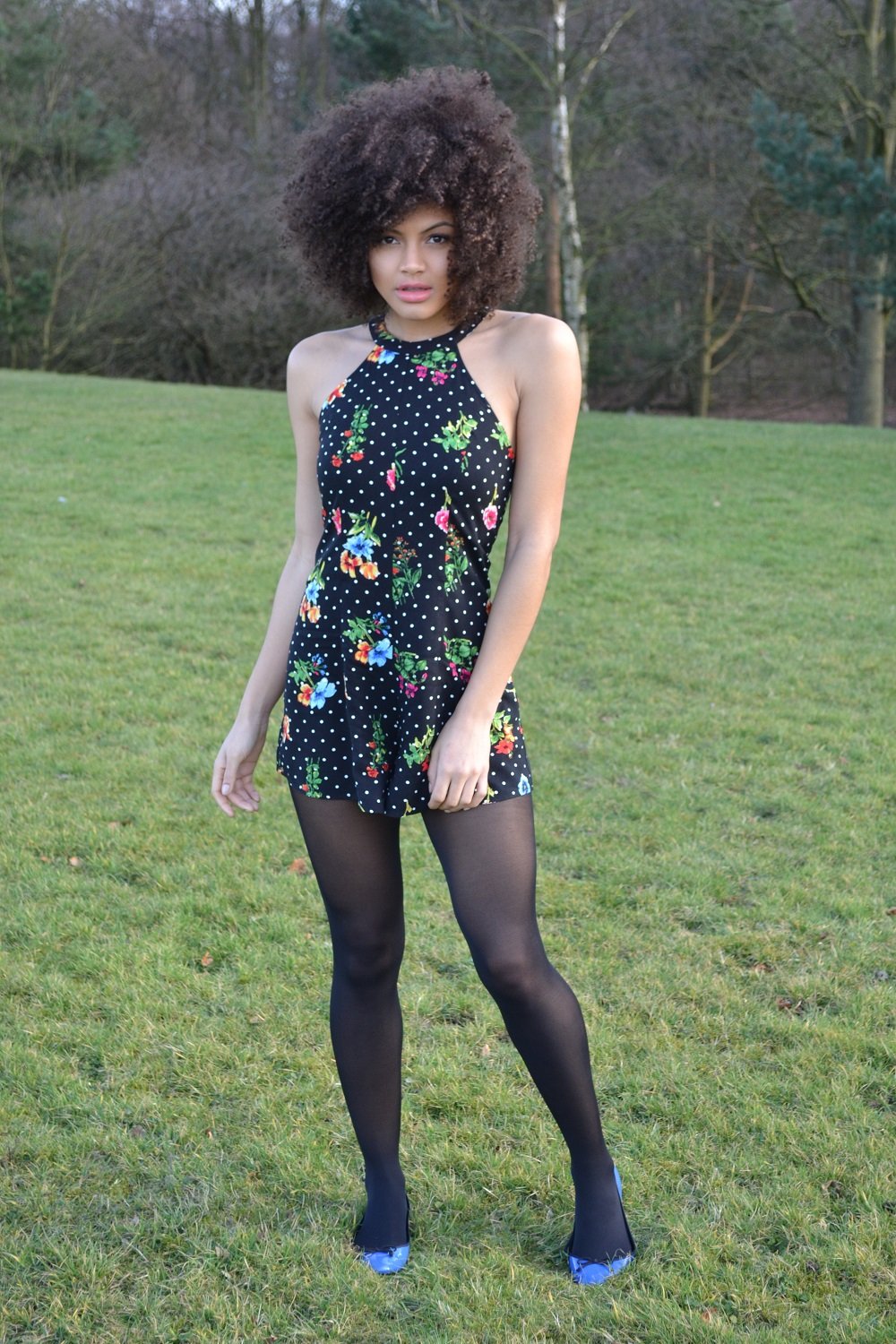 Saturday afternoon my boyfriend and I went to T.G.I Friday's to stuff our faces. We shared a starter of Buffolo wings with blue cheese dip and for my main I went for the Jack Daniel's burger (I absolutley love that flavour). Hmmm, tasty.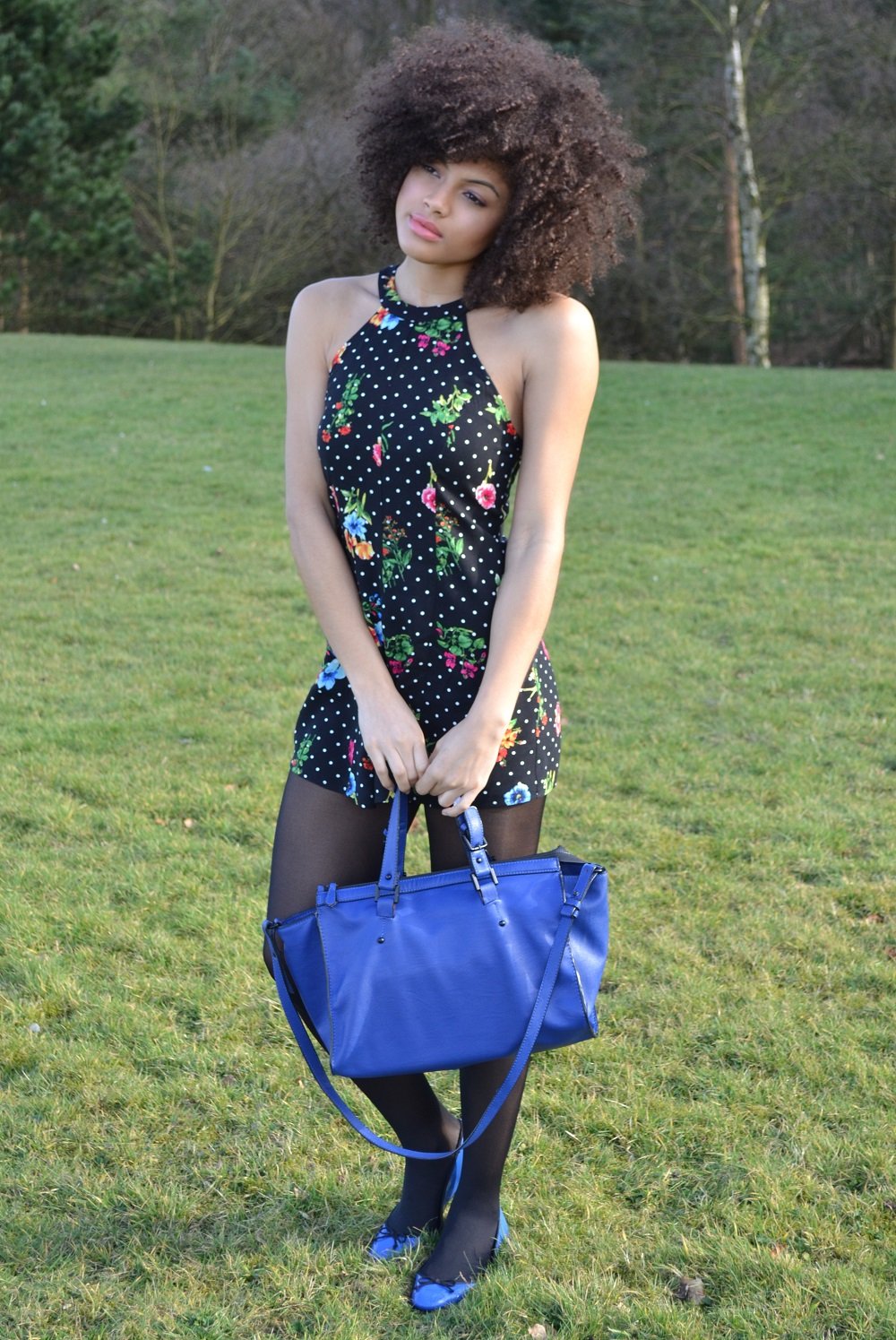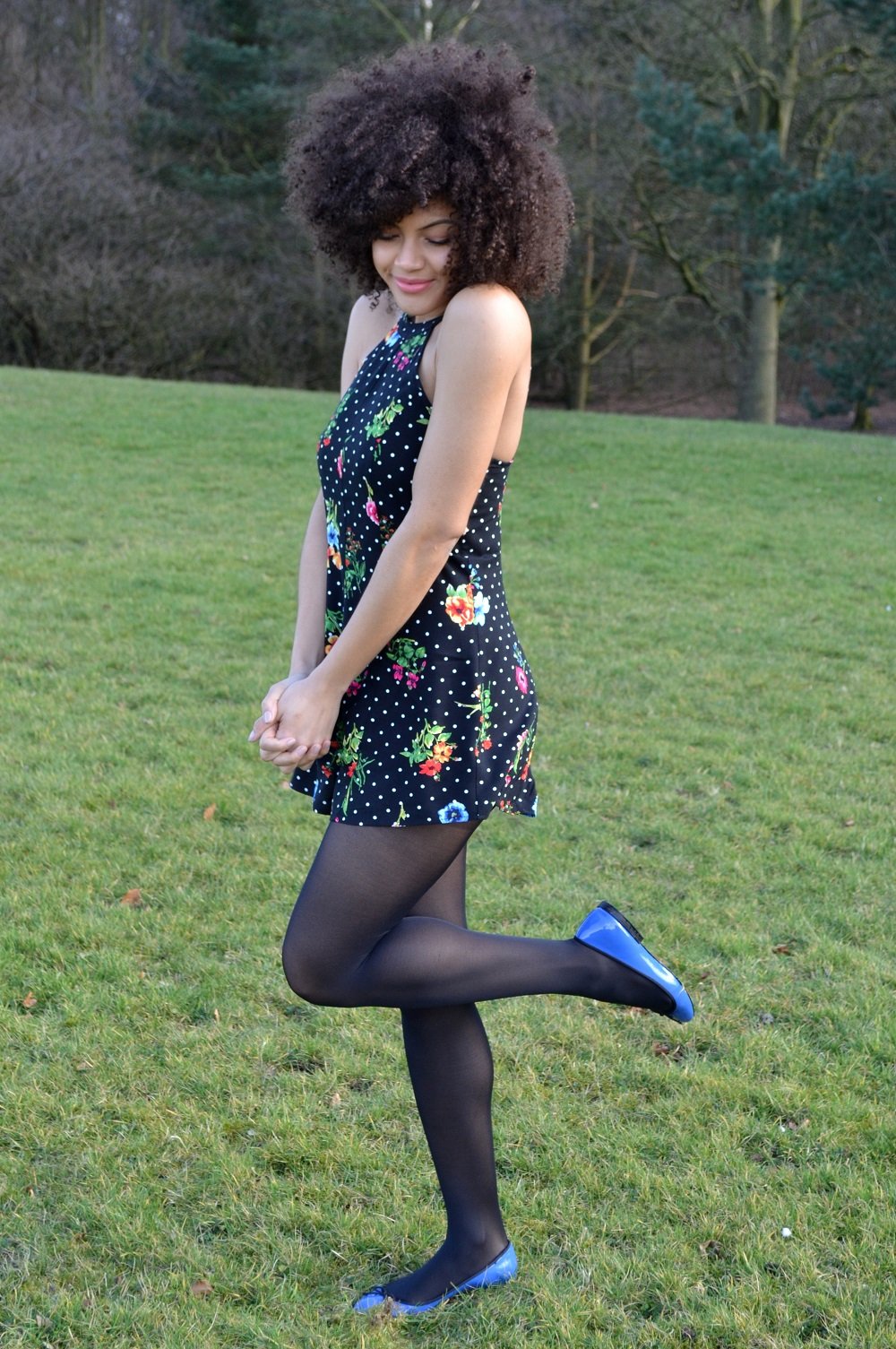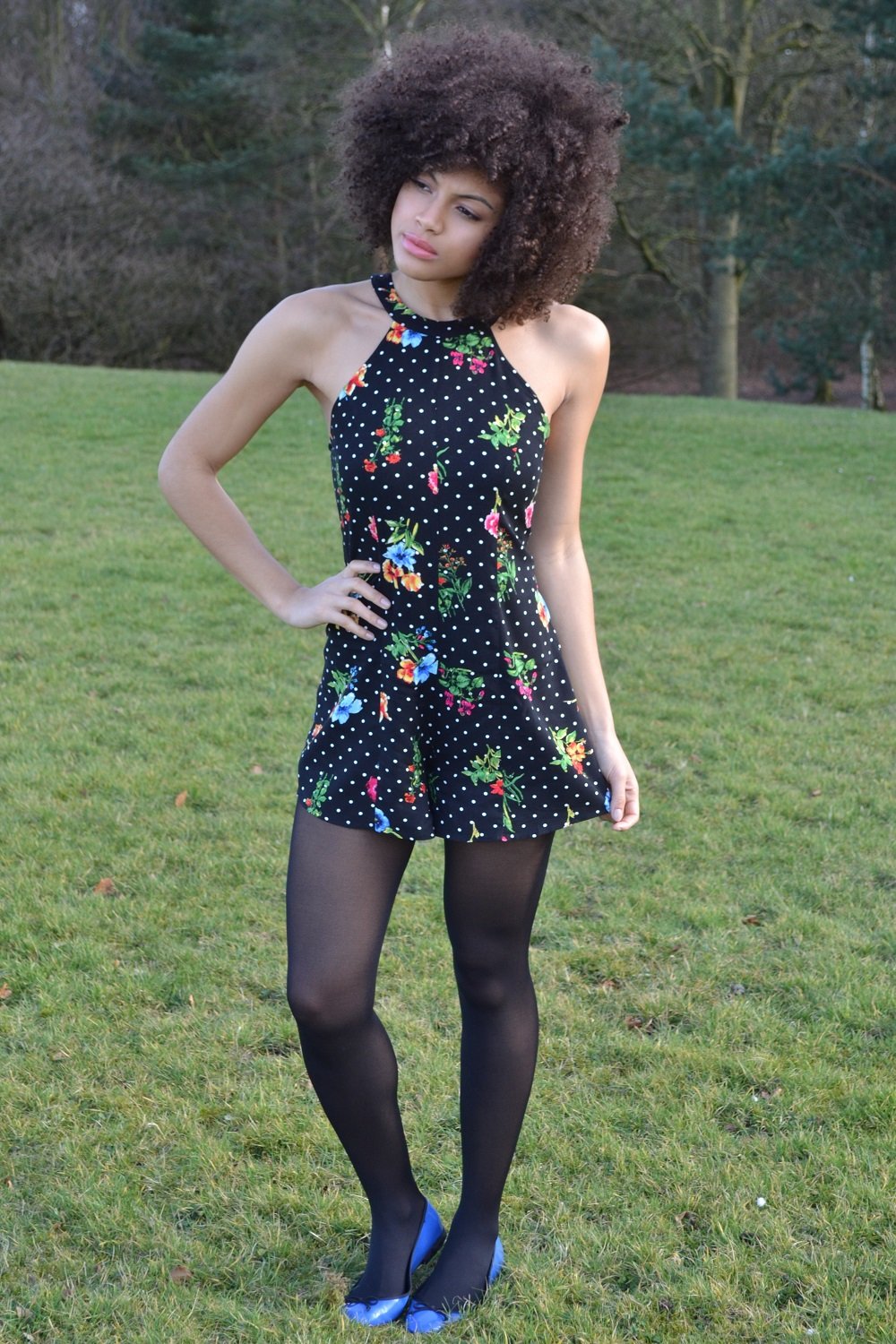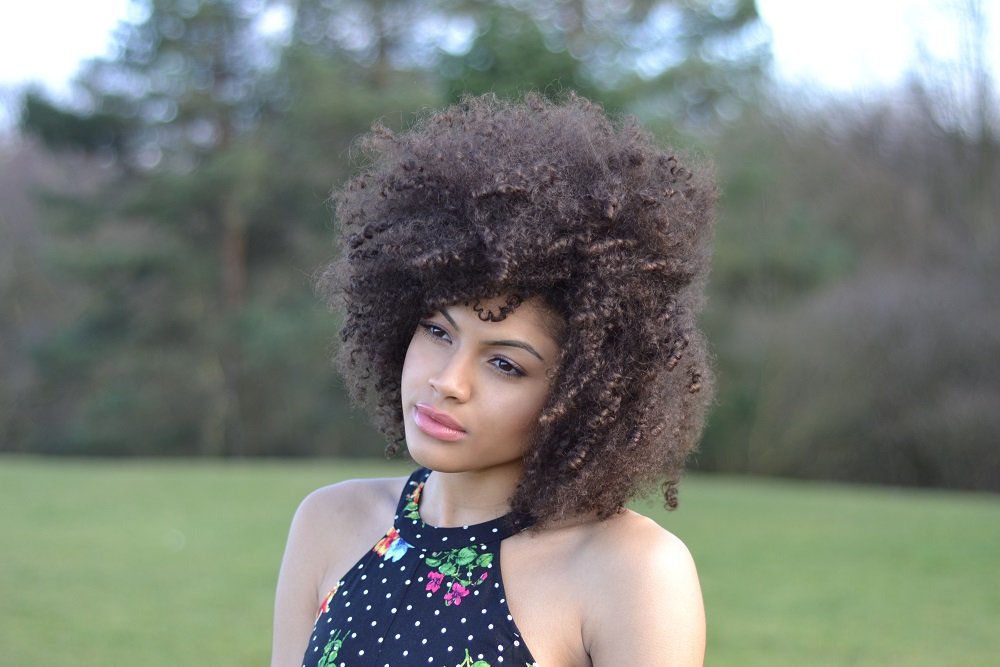 Samio x