Again we've been experiencing this unexpected sunny weather here in England and so my wardrobe is back to front. Just as I was about to start shopping for faux furs and winter boots, the sun has decided to stay a little longer and so I'm pulling out crop tops and light fabrics to keep up with the weather.
I feel really unprepared for this sunny September and as I feel I've exhausted my summer wardrobe already, I've been forced to rummage a little deeper through my wardrobe and by doing so have found garments I forgot I even owned.
I absolutely love these culottes but although I've had them a while, I've very rarely worn them due to the colour, as I often finding that they clash with most of my other clothes. Yesterday however, it was finally time to pull them out of the closet.
I decided to team the culottes with a white crop top that I bought earlier this year, from Forever 21. I thought that the culottes and the crop top looked so cute together but this is where I had the dilemma of finding a jacket that went with the whole look. As I knew it would get a little chilly in the evening I was adamant I needed a jacket. Then voila, I found this little leopard print number that I've had since forever. With my brown bag and flats, I thought the jacket teamed the whole look together rather well. Not bad for an outfit that was literally thrown on.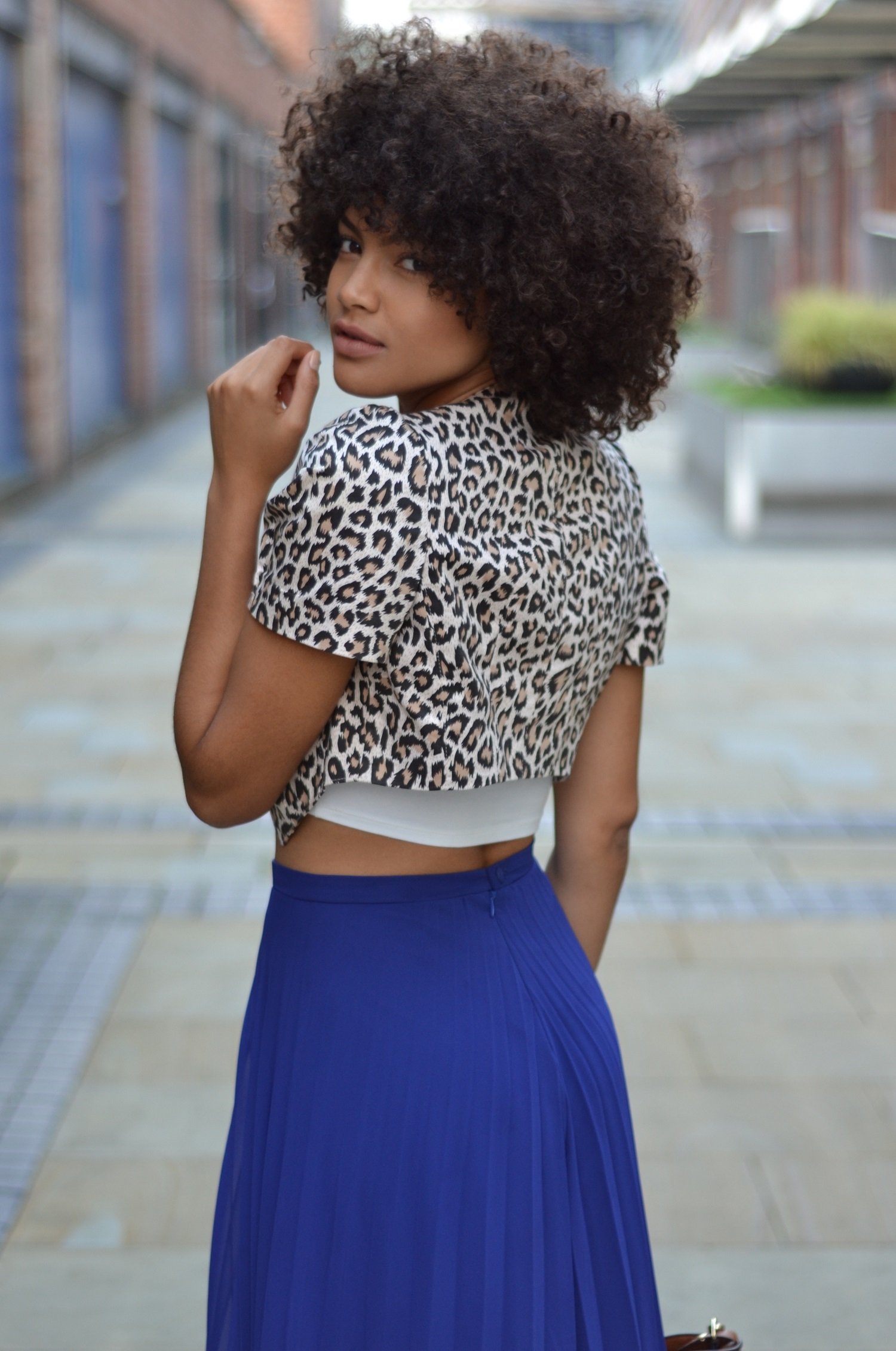 It was date night, so my boyfriend and I headed out for pizza and wine (my favourite), before going to the cinema to watch The Guest. If you were wondering, I thought that the film was unusual but I rather liked it. I don't think that it will be everyone's cup of tea but then I always seem to like strange films. I was most fascinated watching Dan Stevens playing a convincing psychotic American guy, long gone is Mr Crawly!
What I Wore:
Culottes: Rare London (Last year?)
Crop Top: Forever 21
Cropped jacket: Ebay (old)
Ballet Flats: Topshop
Bag: Zara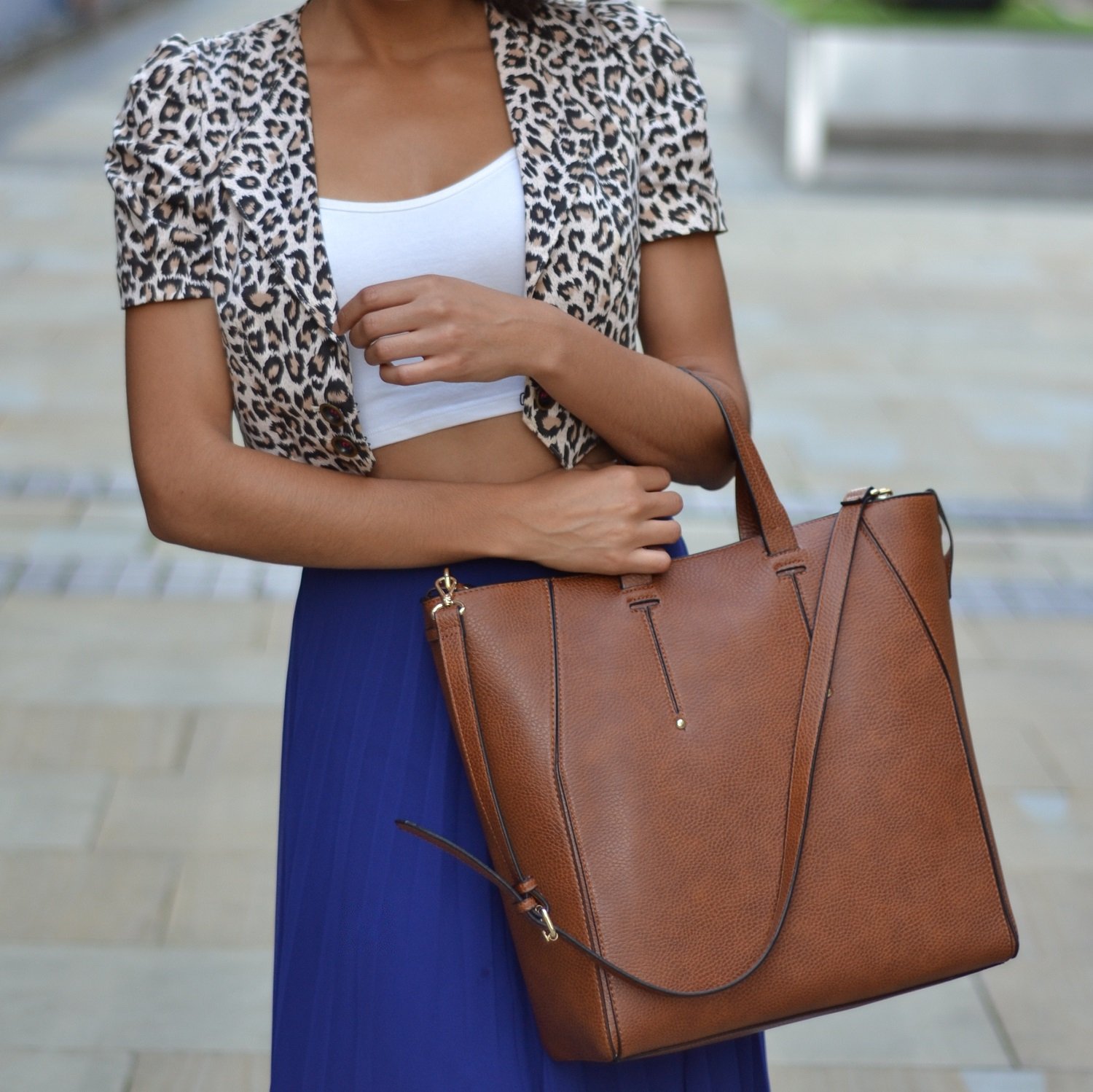 Cons of wearing a white top to the cinema – accidentally spilling your Ice Blast down your front. Oops.
Samio x