It seems strange to say it but I've sort of fallen out of love with shopping, no wait, let me rephrase that, I've fallen out of love with shopping in the way that I used to. If you had discussed this with me a year ago, I would have talked about how I loved to shop and may have even jokingly (not joking) said I was a shopaholic. As much as I'm ashamed to say it now, barely a week went by when I didn't purchase something new, however small. I was regularly popping into the high street shops and picking up a 'bargain' or something I 'had to have'. But were they really bargains or pieces that I needed?…Do I still love those pieces now? And am I going to have them for years to come?…The answer to all of those questions is no.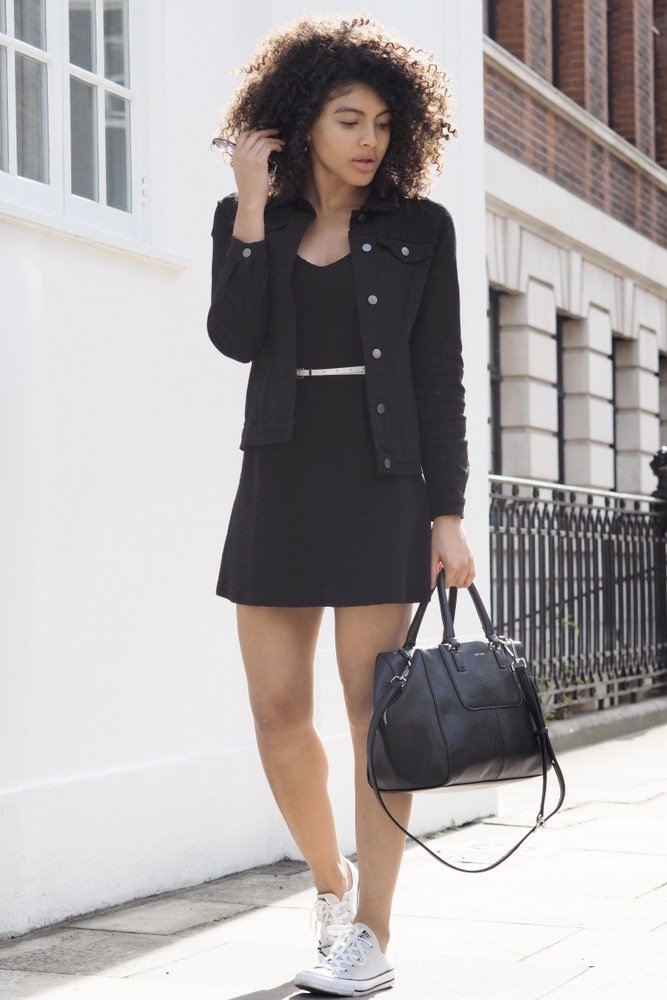 Something clicked last year, well it was more of a build up really and then I seriously began to think about my clothes, what they meant to me, why I bought so much and what would happen if I just stopped shopping in the way that I did. Other than that initial buzz of an impulse purchase, it wasn't seriously making me happy, was it? I almost thought it would spell the end of my fashion blogging because if I didn't constantly have new clothes to post about, then what would I actually post about? The whole point of my outfit posts had been to talk about the 'cool new stuff' I'd bought, right? Then I reminded myself that I'd always tried to label myself as a style blogger, more so than a fashion blogger anyway. The reason I loved to put outfits together to share here on my blog was more for the styling aspect rather than talking about current trends and I guess that in my obsession for always finding something new, I'd somewhat forgotten about that.
I decided to take it back to basics, quite literally. I began a massive clear out and decided to focus on the basics when it came to making new wardrobe additions. I wanted to focus on more re-wearable pieces and only have garments in my wardrobe that I genuinely loved and wanted to keep for a long time. That meant no more impulse buying. I stopped shopping in a lot of the high street stores, which is something that helped a lot. If I didn't pop in H&M, then I couldn't end up impulse buying a super cute top that was 'only £8', or if I stayed away from Zara, I'd avoid getting caught up buying the entire contents of the store after wondering in amidst a huge sale…And it was actually a lot easier than it sounds because what you don't see, you don't miss.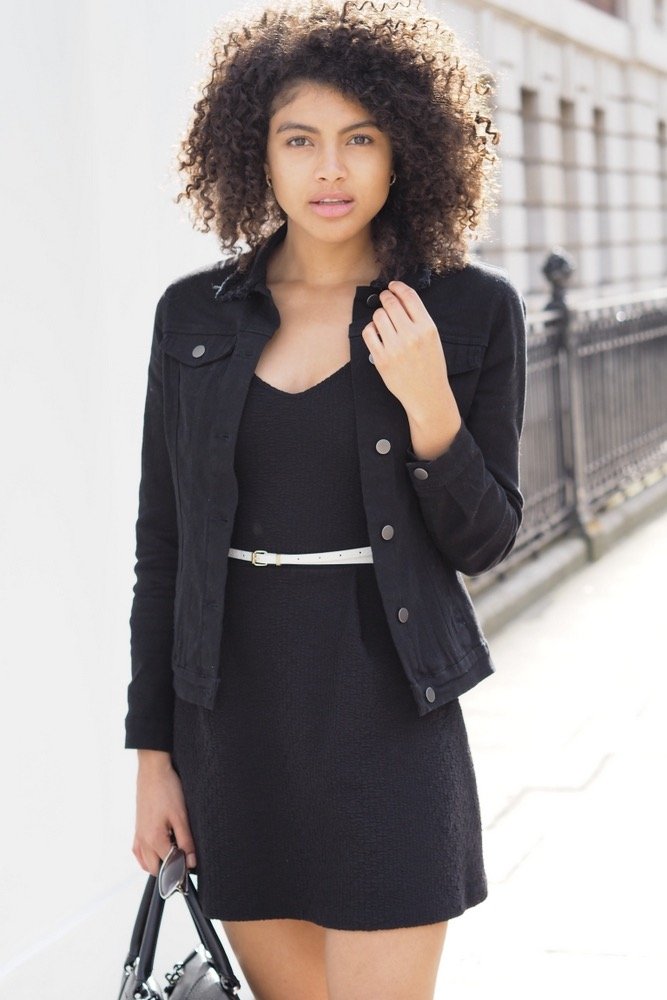 I began to find a love for clothing all over again and in a new way. Buying something new was always an easy option for me but working with something I already owned and constantly thinking of new ways to restyle it was actually a lot more fun than I had once imagined.
Now I really do think through my purchases. I use Pinterest for style ideas, I browse online at stores before buying and I like to plan. It actually makes the buying experience all the more enjoyable, as now it usually means that when I do come to purchase something new, I've really took the time to think about it and it's something I really genuinely want, love and will actually get a lot of wear/use out of.
Dress – Old (Similar here) | Trainers – Converse | Denim Jacket – Dizen | Bag – Matt and Nat (Here in lilac) | Sunglasses – Vintage Christian Dior
Samio x