Since I was little I've been what you might call a 'girly girl' and still now into my adulthood there are many factors including that my favourite colour is pink, I'm instantly attracted to shiny, sparkly accessories and the fact that I'm still secretly slightly envious of Barbie's wardrobe, that prove my fashion sense hasn't grown up quite as much as I'd like to think.
Nowadays however, instead of dressing head to toe as a sparkling, shimmery, walking rainbow, I unleash my inner childhood girly girl by opting for key pieces to add a pop of fun to my outfits. So when picking out a bag from LYDC London, of course I opted for the fabulous Argill Holographic Shoulder bag in pink!
I'm like a magpie when it comes to shiny things and so I was instantly attracted to this particular LYDC bag, however I must say I was spoilt for choice whilst browsing through their website, so if you're on the look out for a new bag, I'd recommend it as the place to go!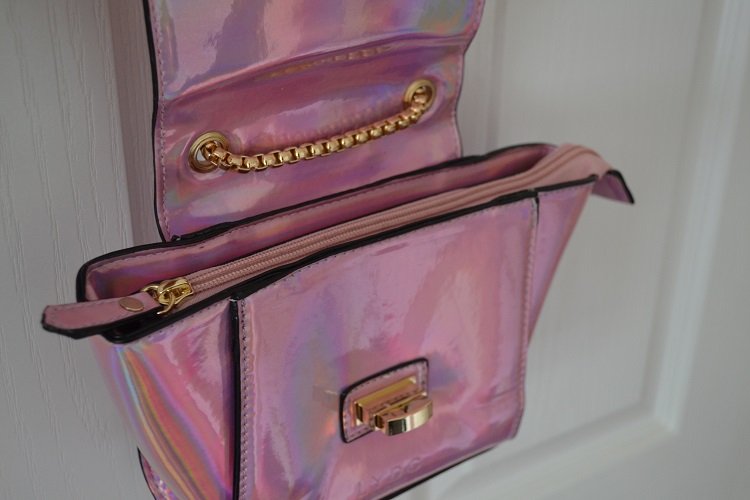 gey tulle dress from Forever 21. Belt from Asos.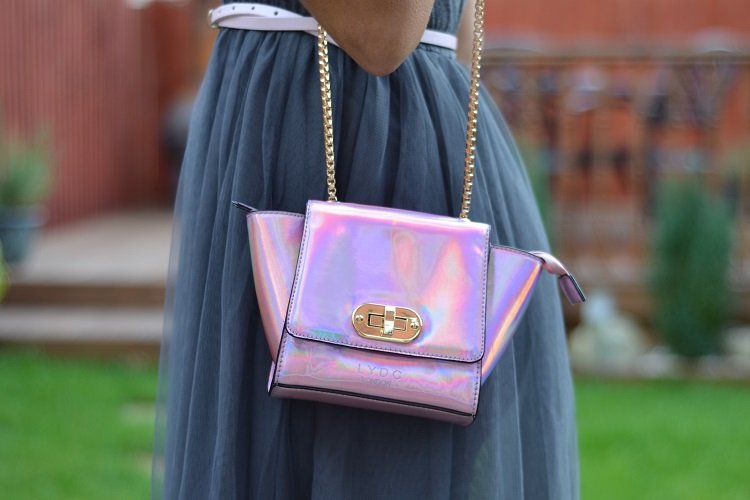 Samio x