For someone who never used to wear jeans, you could say I've gone a little jean crazy as of late. For a long time it was strictly skirts and dresses for me but now I'm beginning to embrace the casual look and love wearing jeans.
I've been buying lots of skinny jeans so it was an unlikely choice for me to opt for a pair of boyfriend jeans, but when I spotted these in Zara I was curious as to how they'd look on. When I tried them on I surprised myself and actually really liked them and as they were like nothing else I already owned I decided to add them to my wardrobe. I've had them since June now and worn them twice. They aren't my go to jeans but I think they are great for when I'm in the mood for a slouchy casual look but still want to look stylish at the same time.
Last night I went out for a meal at my favourite Indian restaurant with Damien. Because I knew I'd be overindulging on some of my favourite dishes, I was bound to feel bloated after it, so this seemed like the perfect outfit to opt for.
What I wore:
Boyfriend Jeans – Zara / T-shirt – H&M / Heels – Urban Outfitters / Necklace – EBay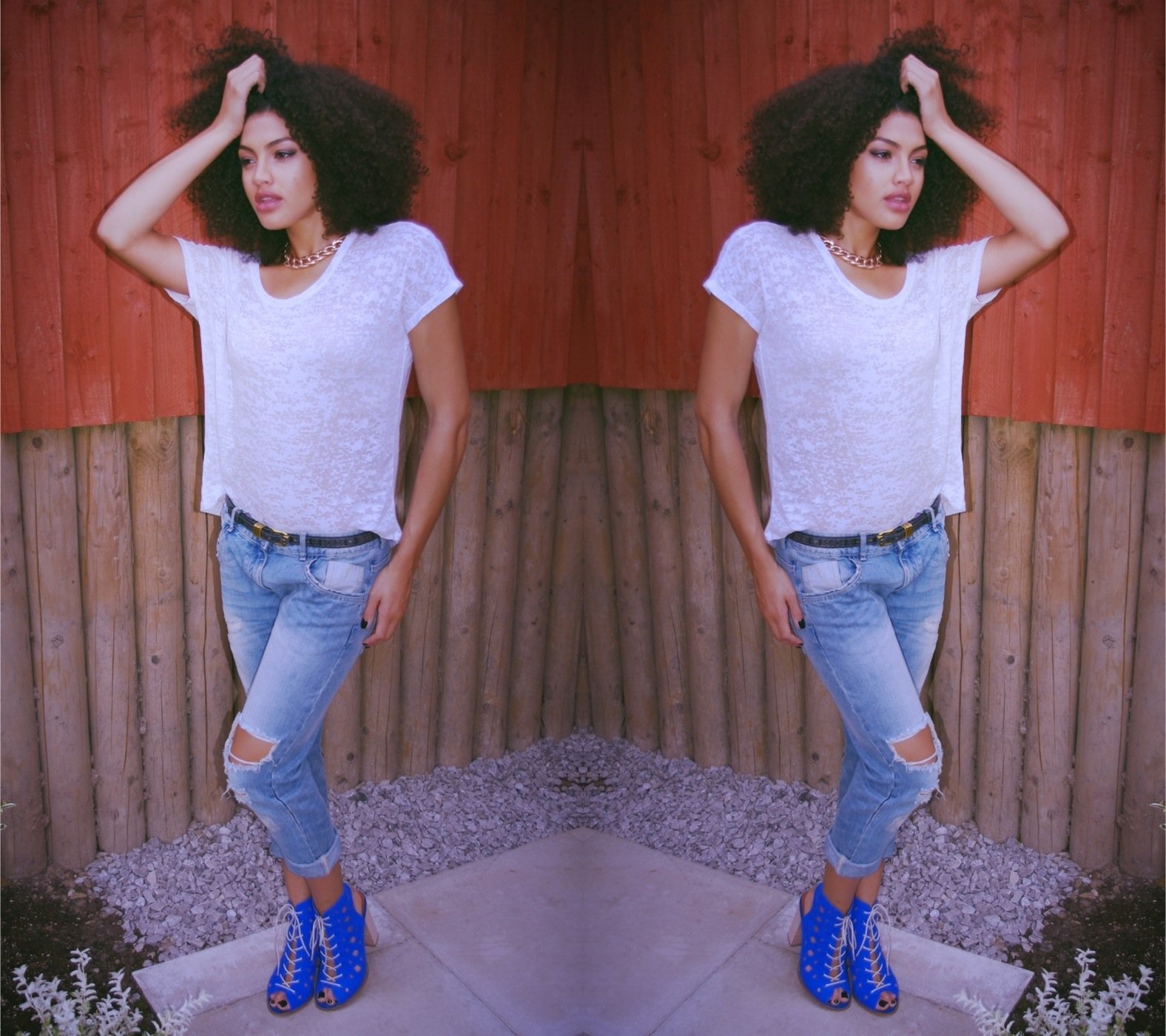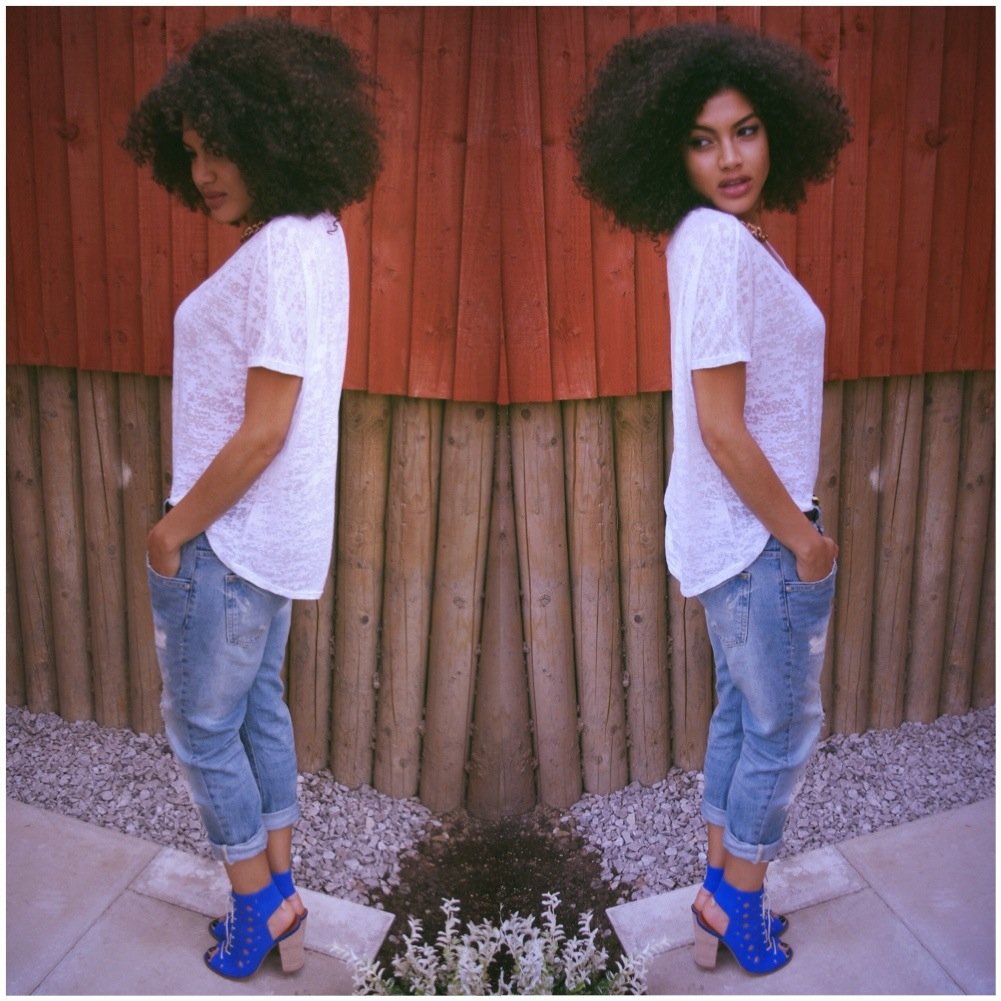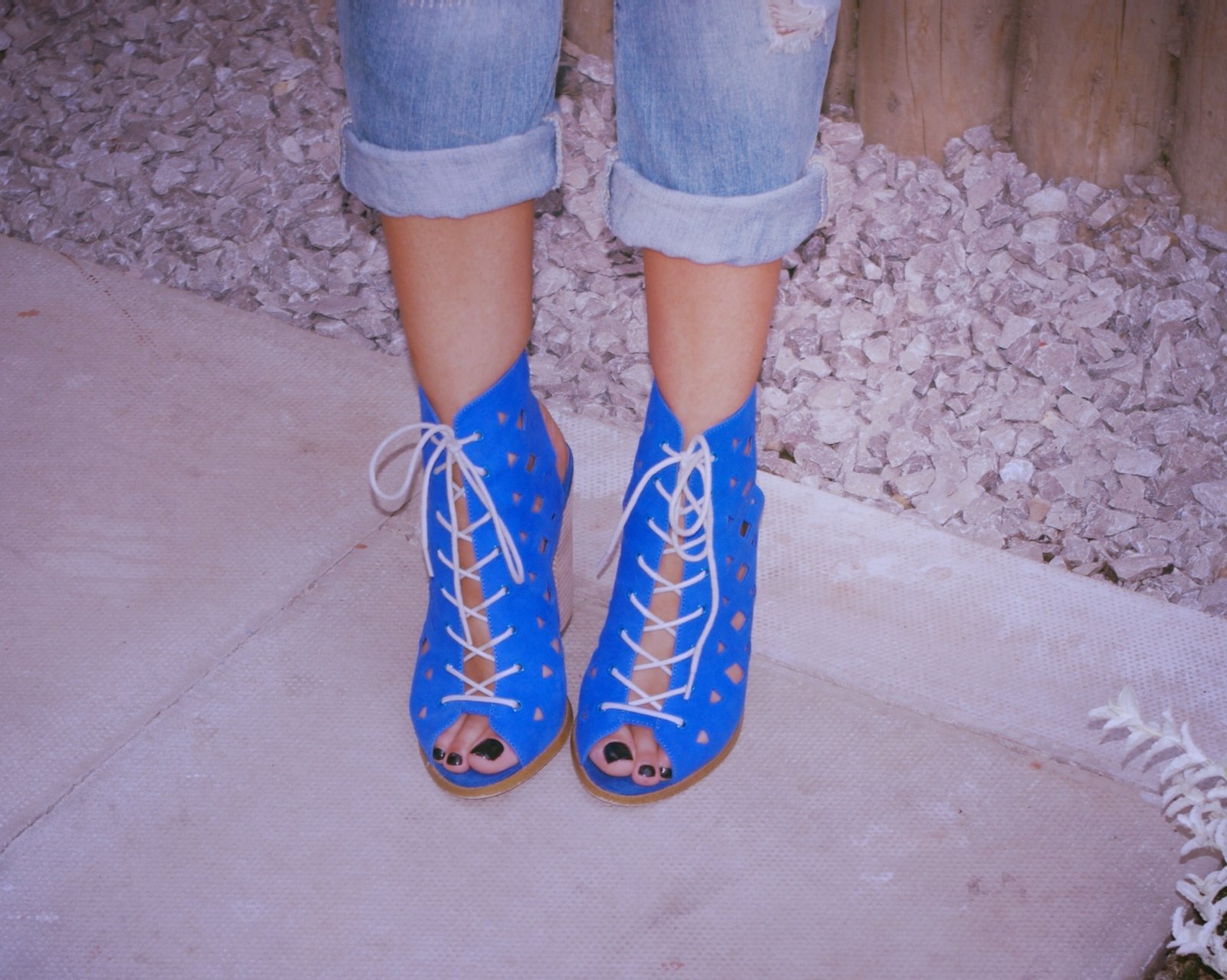 I love these heels I got from Urban Outfitters, I've only worn them a couple of times now but I love the colour and they are different to the usual style of heels I go for.



Samio x