There's a light at the end of the tunnel and I can finally see it…okay, in terms of what I'm actually referring to that phrase is a tad dramatic, but I simply feel like I'm beginning to emerge from the other side of a very long stagnant period.
I mentioned in a vlog recently how I've not been feeling very 'on it' creatively (so to speak) and in real life amongst friends, I've mentioned not feeling very 'me' right now. I have been struggling to create, or at least create the way in which I'd like.
Looking back now, it's clearly been a case of writer's block of the creative variety. A period of time where you just can't get the shot, any editing process is surprisingly tedious, and coming up with new and exciting creative ideas just isn't quite happening…It doesn't sound that bad, but when it's your job, each day can feel like a drag and every process greatly frustrating. Blame it on mercury being in retrograde, or whatever you wish, but I'm glad to say, I'm finally feeling a shift and I'm getting back to my normal self.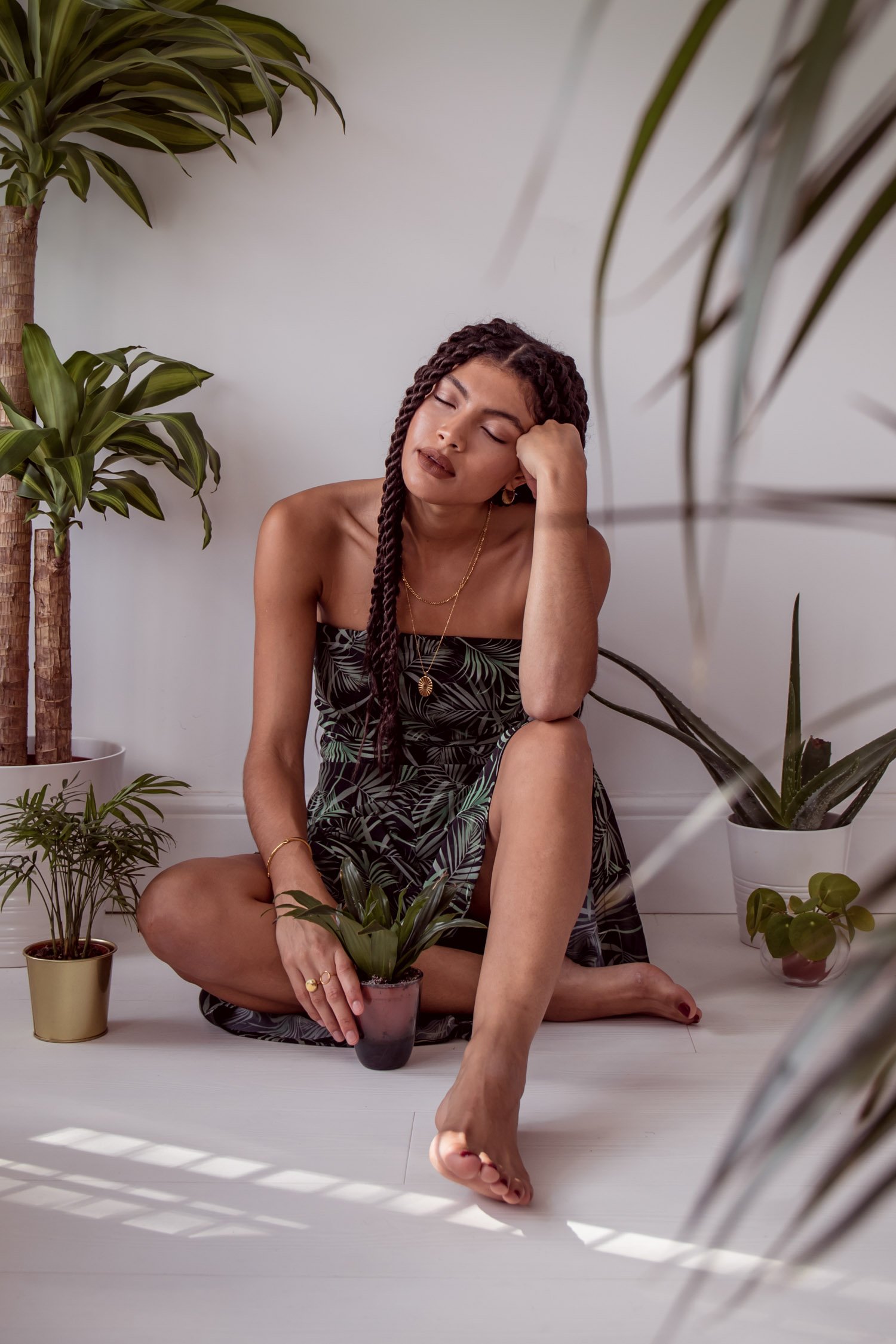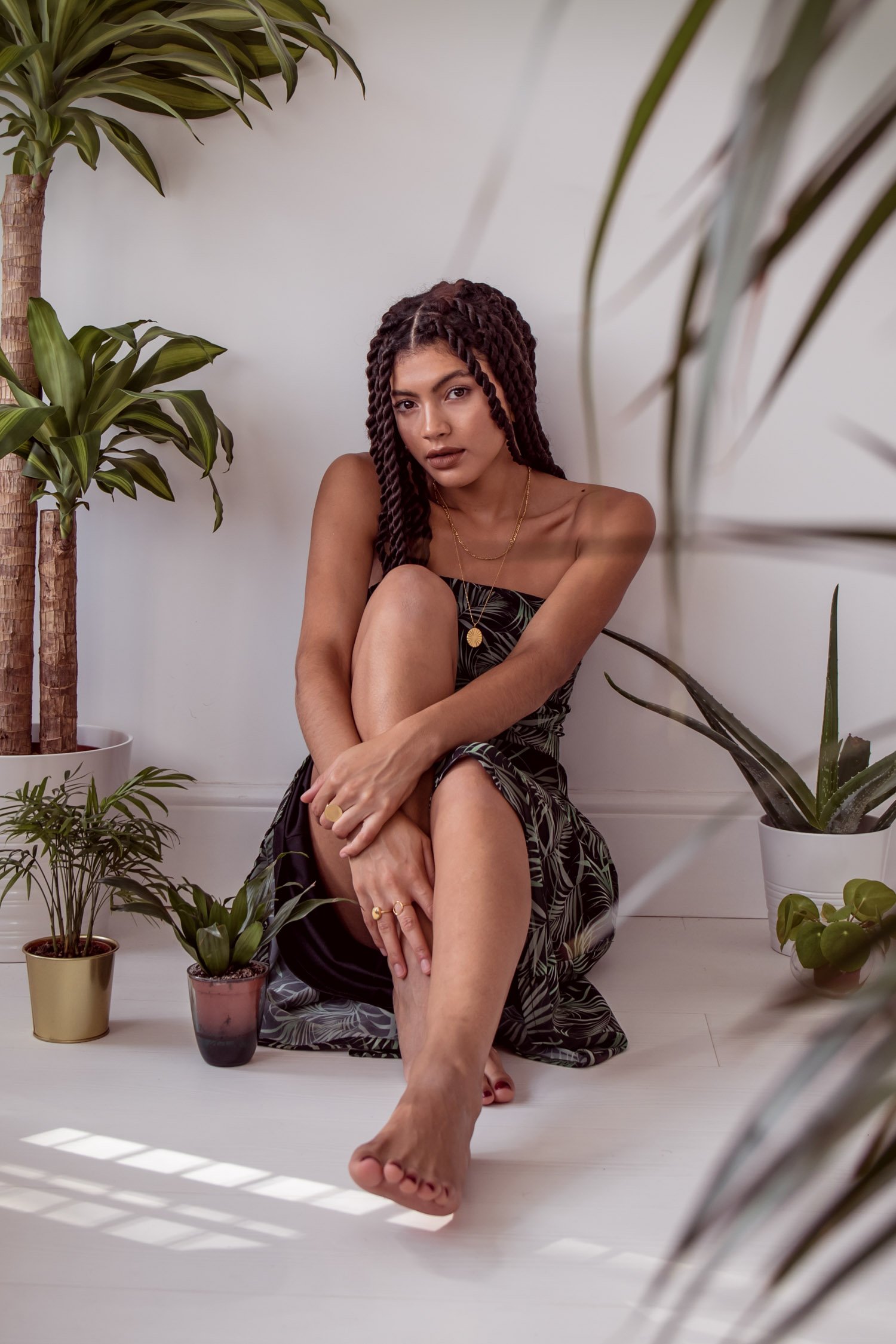 FEELING CREATIVE
It's funny, out of periods of stagnant activity, I often emerge feeling my most creative and productive self. Last week was a good example of this and I actually created and filmed one of my favourite fashion videos in some time.
If you've watched my style videos, you'll know I like to get creative when putting together lookbooks and the like. For me, the editing process is just as much fun as the filming (if not more). I had an idea to film something 'documentary style', with the focus being on my personal style, and so I created a short video about my Summer Style. I filmed the majority of it myself, and after editing it I felt happy to have produced something I really felt, well, happy about. So yes, I've got my creative video mojo back, and you can watch the one I'm on about here.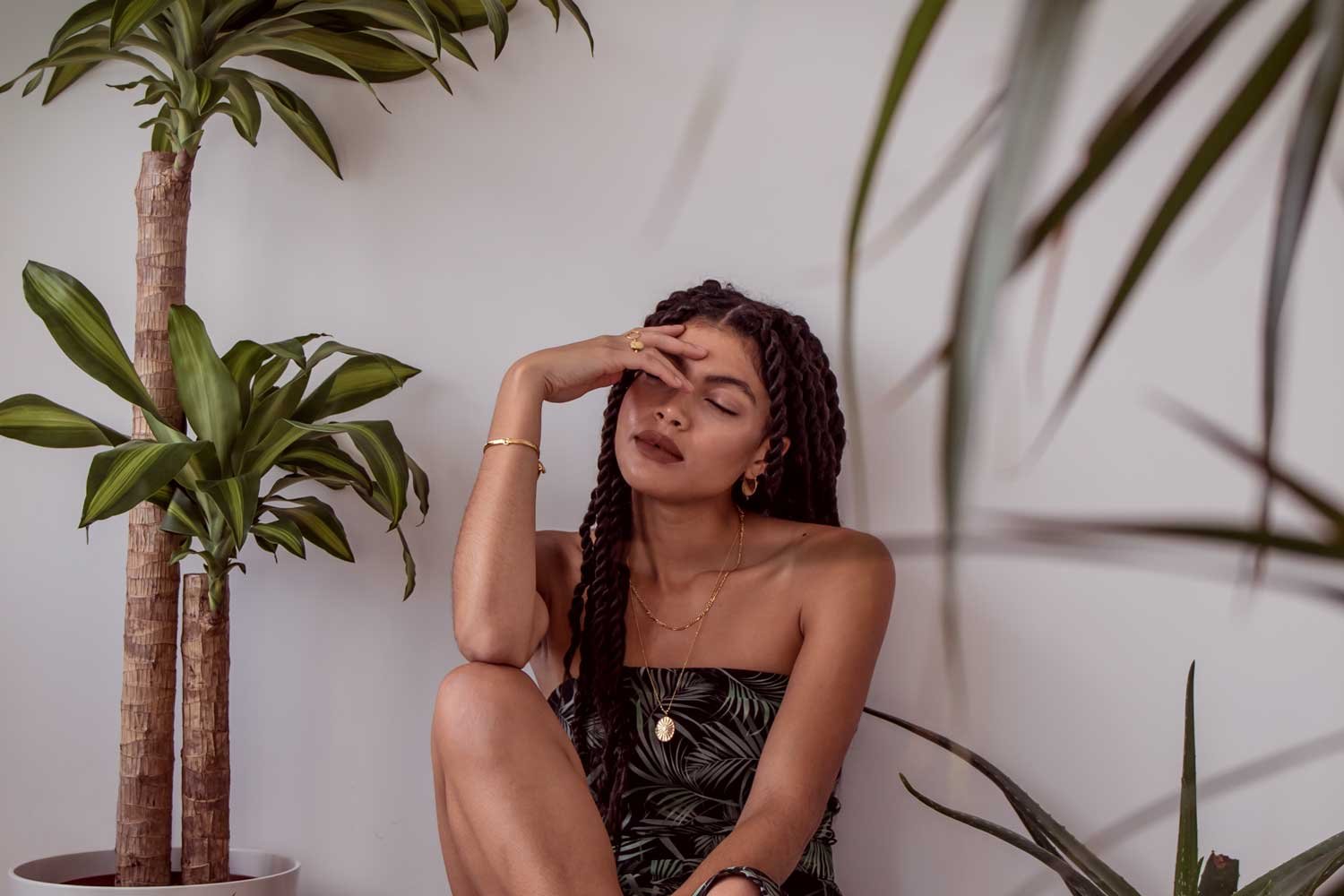 Shop the palm print dress here.
FITNESS
I mentioned in a recent post about wanting to get healthy, like actual healthy this time, like not eating Dominions, followed by Mc Donald's, followed by chippy all in the space of three days, healthy. Yes, I was that bad!
See the thing is with me, I have (had) what you might call and extremely balanced diet, and by that I mean one part of the week would be filled with fresh veg, home cooked meals and lots of good stuff, whilst the other end is filled with takeout pizza, meals out (and I never order the healthy options)…and wine, lots and lots of wine. It's never bothered me too much and I'm one of those annoying people who has what they call a fast metabolism, however, I do love the feeling of being fit, and well, I've missed it.
I'm like a broken record and constantly say I want to get fit/healthy again, and then another takeaway later, I'm back to square one. I've been feeling in the need of some guidance for quite some time. Although I know I shouldn't eat my bodyweight in fatty foods and alcohol over the weekend, I still do and maybe the fact that it doesn't show too much is part of my problem.
I haven't felt my most energised and fittest self over the past several months and the straw the broke the camel's back was getting a cold in the middle of the heatwave (cause let's face it, that's ridiculous). To me that was a clear sign that my body was telling me to take it easy and to more importantly, take better care of myself.
So basically, I've decided it's time to make a change and I couldn't believe my luck when a PT got in touch wanting to work together. Yesterday Damien and I had our second session with our PT Jamal, and whilst it's definitely pushing me to my limits, it feels so good to finally have the guidance and actual training we want/need.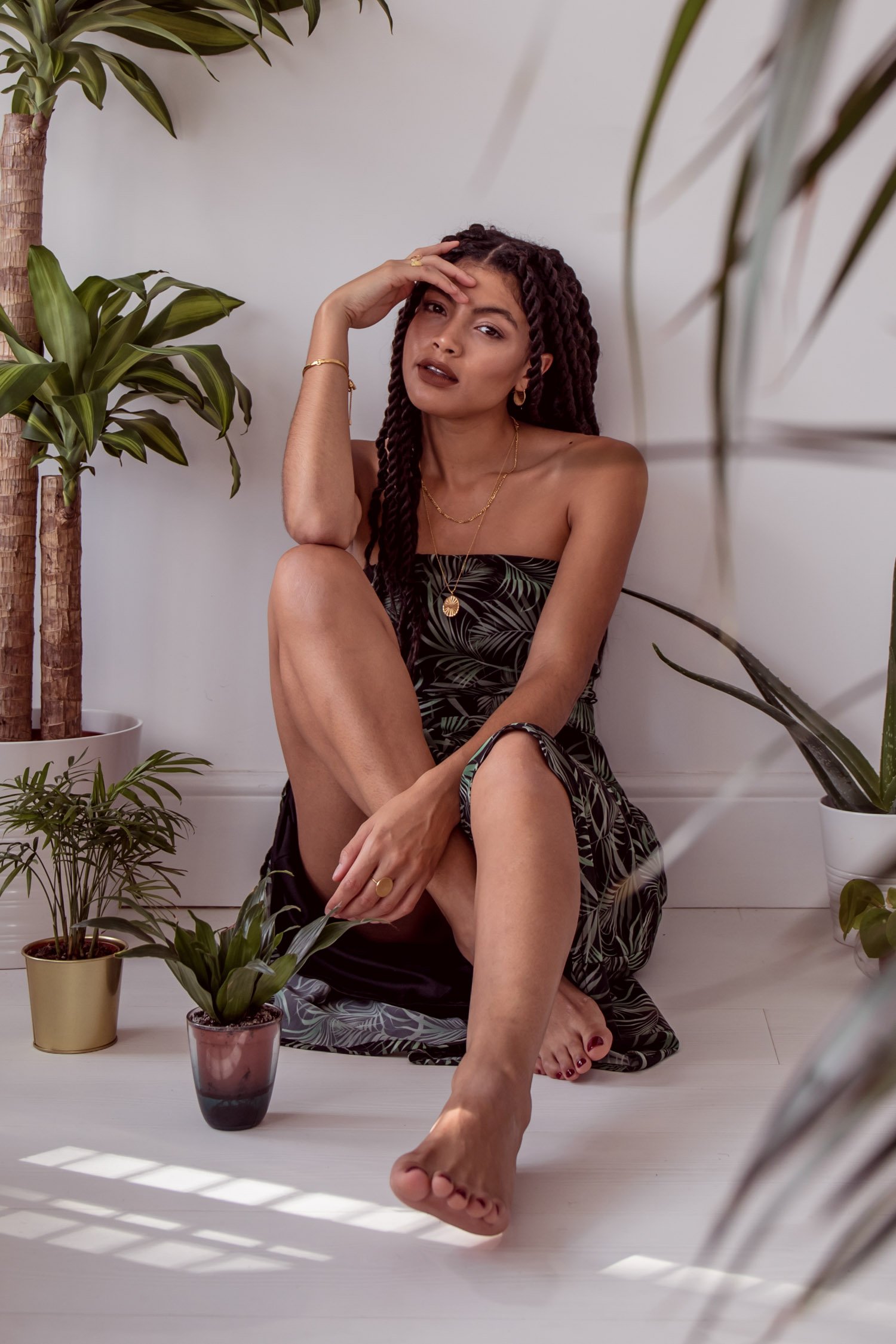 GETTING CHATTY
As you probably already guessed from my lengthy blog posts, I'm quite a chatter. I love a good natter and once you get me started, it's hard to shut me up.
Recently I've been doing a lot of chatting, more so than usual. I began (accidentally) weekly vlogging, and although initially the idea terrified me, I'm now finding it the most cathartic process and one that I'm slightly addicted too. I feel I'm documenting my journey as a blogger/creative and sharing my thoughts in the most natural way through vlogging.
Whilst I love the sleek and polished fashion videos that I like to create, it's nice to be able to do the complete opposite when vlogging and show the very real side of life and the bits that go on behind the scenes. At the same time, whilst once being terrified by filming parts of my life and putting it on the internet for anyone to see, I've now learnt that I only need to share what I decide to, so it hasn't yet become too imposing on my life. For example, I rarely vlog my weekends, or when I'm with friends who I know don't feel comfortable in font of a camera. I mostly focus on my working life at home and it's become a bit of a thought diary, so my vlogs are basically lots of chats from me, which surprisingly enough, some people seem to be enjoying. So as long as I enjoy the process too, I'm going to keep at it.
In other forms of chatting, I recently featured on a podcast for the first time. Kat invited me to chat on her wonderful podcast called Put Yourself First. I do love a good podcast, especially when I'm sat editing photos, or tidying up. Kat interviews lots of amazing and interesting women, so I feel pleased that she asked me to speak on there, and oh boy did we have a good natter. I'm yet to listen to it back myself because, well, I hear enough of my own voice, but Kat asks some great questions and so hopefully people will enjoy it as much as I've enjoyed listening to some of her other guests on her podcast. You can give the episode a listen here.
FOLLOWING PASSIONS
The final point I wanted to chat about was following your passions. I think this is a topic I'll likely go into more detail on in a separate blog post, but for now, I'll keep it brief. Long story short, recently, as I mentioned, I've been feeling a bit out of sorts. I think part of it was to do with being torn between creating what I want to create and creating what I feel I'm expected to create, as a 'blogger', shall we say. Not only that but I have many other passions outside of blogging (some which weave in and out of it too) and I need to not forget to put focus on those things too.
Sometimes it's easy to get so caught up in the numbers, what you think brands want and what everyone else is doing. Whilst I'm often quite good at doing what feels right for me and not paying too much attention to the rest, I do have moments where I slip into feelings of self doubt and find myself feeling the pressure of conforming to what I feel is expected.
It's funny, because as a creative (as I've mentioned on many occasions) there is no correct way to do anything. Literally, anything goes and can work if you do it with enough passion. I've just had to remind myself about the things that I love and enjoy most.
I'm also taking on other projects outside of blogging. Again, working on other passions and doing things purely for me. Sometimes you just have to do what makes you happy and do the things that feel right to you.
Samio x