You know you love your new footwear when planning your outfit becomes a case of, 'what can I wear today with my boots?' rather than 'what footwear will go with today's outfit?'.
I'd been on the hunt for a pair of practical knee high leather boots for a while and so I was delighted to be able to get my hands on these. They are practical and stylish (a combination that I love) and the cushioning on the sole makes them super comfy too.

It was cold and raining on Saturday in Manchester (surprise surprise) and so I teamed my new boots with a polo neck, poncho and faux fur jacket on top and to avoid looking completely drowned by layers I went for tights and a simple skirt on the bottom.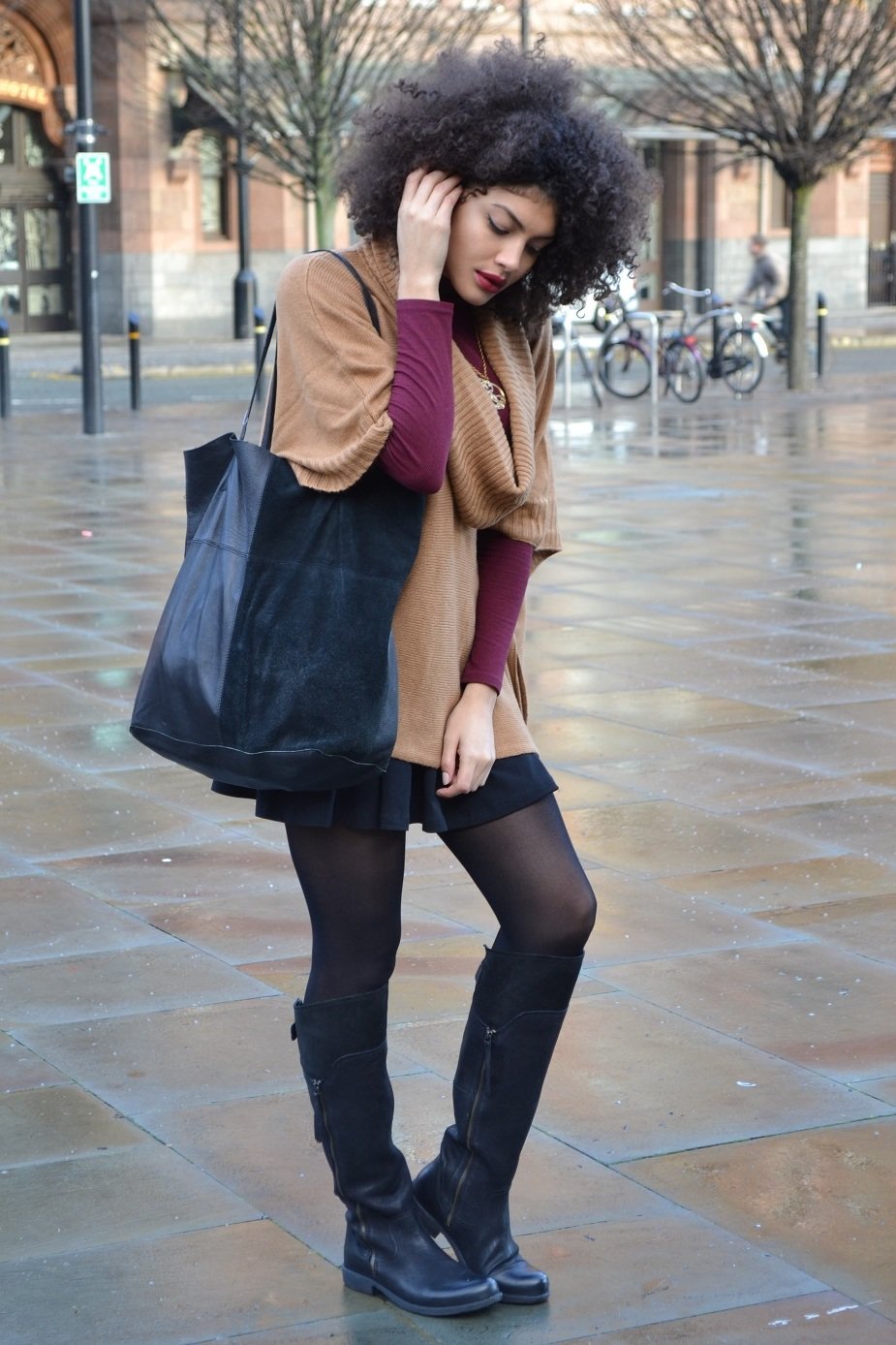 What I wore:
Knee high boot – Clarks
Faux Fur Coat – H&M
Knitted poncho – H&M
Polo-neck top – H&M
'S' Initial earrings – Primark
Skirt – H&M
Real leather tote bag – Bershka (similar here)
It's at this point I risk looking like a walking advertisement for H&M. I can assure you this was not my plan when dressing. Like I said, I just wanted to wear my new boots, so in all honesty I could have thrown on any old combination, it was only later that I realised I gone all 'brand matchy'.
Saturday was spent with the boyfriend. We finally went to the cinema to watch The Hunger Games: Mockingjay Part 1. Then afterwards we went for a few cocktails round the Northern Quarter before going for curry at my favourite Indian restaurant.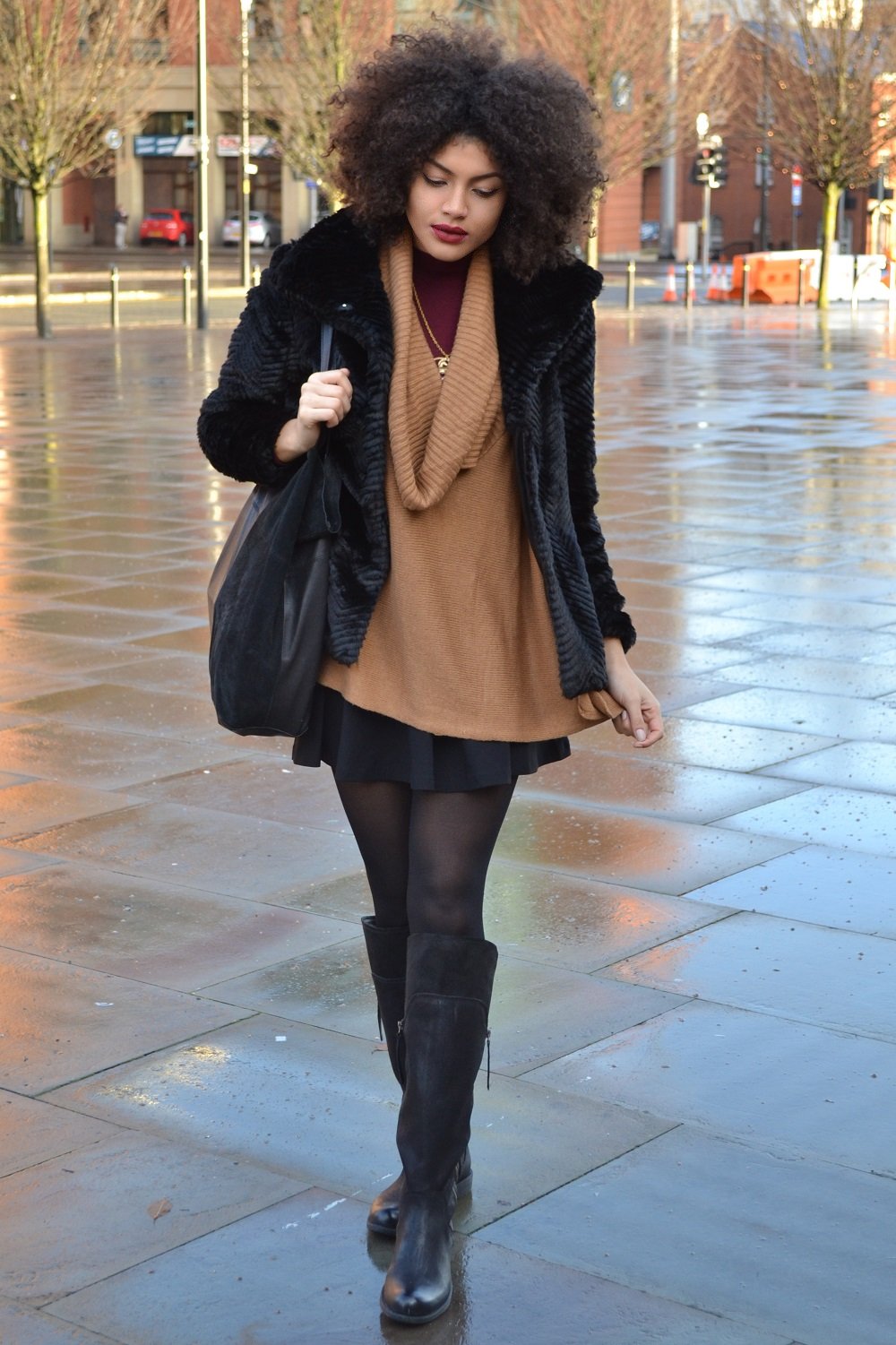 Samio x