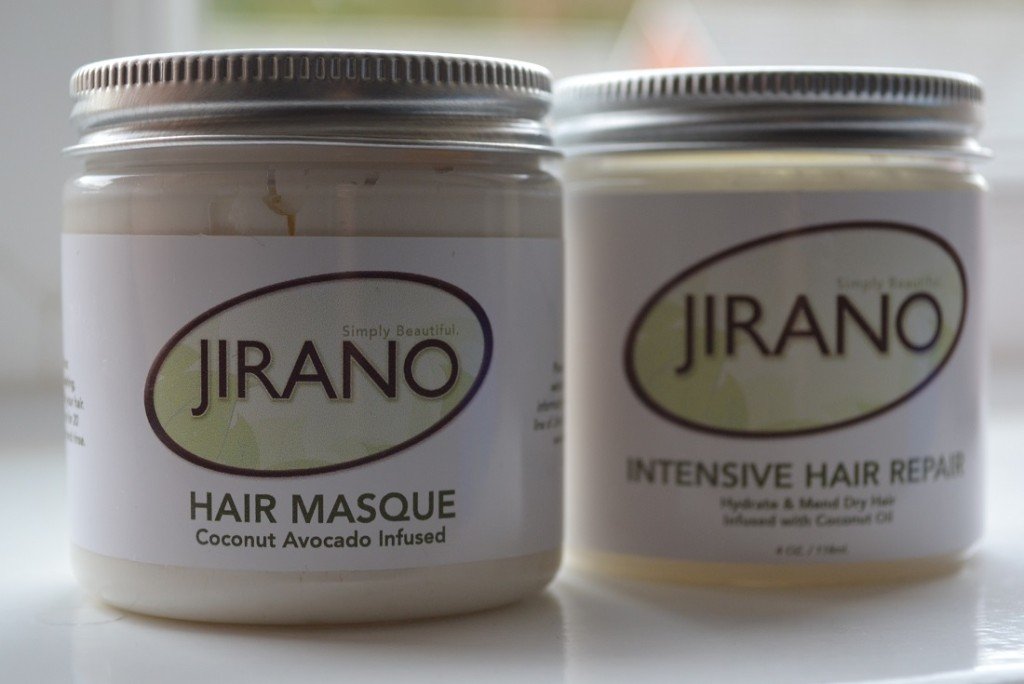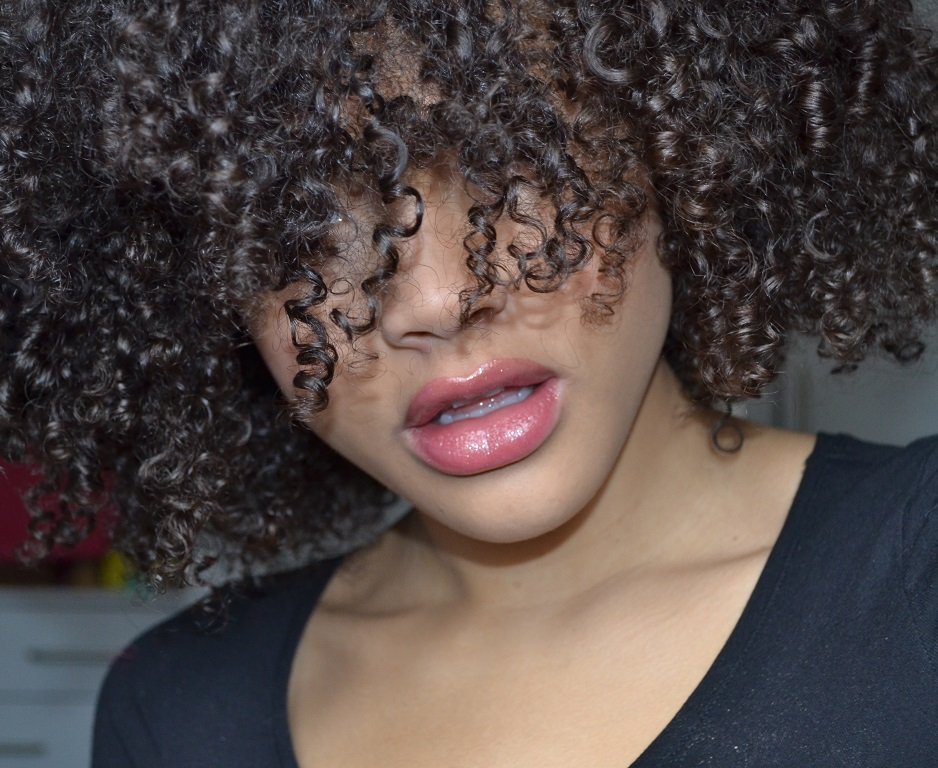 Jane and Jedi, the founders behind HairCare brand Jirano were kind enough to send me a couple of their hair products to try out. The two products I recieved were Jirano's Hair Masque and Intensive Hair Repair. The products are aimed at curly to Afro hair but claim to 'moisturize, and tame, dry and frizzy hair', so can be used on a number of hair types and textures.
The packaging of the products is simple yet smart and the tubs are made of a strong plastic with a metal lid. The hair products are paraben free as well as being free of synthetic oils and synthetic fragrances.
The first product I tried out was the Hair Masque – coconut and avocado infused. The hair masque is of a thick paste like consistency. The instructions on the tub instruct as follows 'after washing apply to your hair. Leave on for 20 minutes and rinse.'
I must admit I was slightly sceptical straight after first applying this product as it was thick and didn't feel like it would soak easily into my hair. I followed the instructions and applied the products trying to spread it as evenly around my hair as possible. I didn't use a huge amount of the product, I'd say around a small scoop full in my fingers. After applying I wrapped my hair up and left the masque on for 20 minutes as recommended.
When rinsing out the Hair Masque it felt as though some of the product was left on the hair. I was unsure whether to wash it out but I decided to just go with the instructions and rinse it out as much as possible. I applied a small amount of one of my regular leave in conditioners (and I mean a very small amount) and then dried my hair.
When drying my hair, my curls kept their natural coil (which is sometimes lost to frizz when using not much product) and the shine that my hair was left with was amazing. I was super impressed with this product and I loved it.
My hair was left looking and feeling great. I would say for my texture of hair and looser curl patterns, less of this product should be used as it is quite thick so not a lot is needed. I would imagine this product would also work wonders on super dry/frizzy hair and on more coarser Afro hair types. It is an ideal hair masque to use in these winter months when dry hair needs this moisture most.
The second product I tried was Intensive Hair Repair. It says 'hydrate & mend dry hair – infused with coconut oil'. This product is of a runnier consistency, like that of a conditioner. The instructions on the tub say to 'dampen hair & apply liberally. Wrap hair in shower cap for 30 minutes and rinse.' I don't have a shower cap so I just wrapped my hair in a towel.
Although it didn't instruct to do so, I applied this product straight after washing, as my hair needed a wash.
When I came to rinse out the Intensive Hair Repair my hair was easy to comb through as it had soaked into the curls leaving them easier to manage.
I let my hair air dry until still slightly damp and then applied a small amount of my usual product, Macadamia Oil. Again I used way less Macadamia Oil than I usually would as I wanted to see best as I could the results from the Intensive Hair Repair. This time, instead of a wash and go I sectioned my hair into five braids ready to do a braid out the next day.
When I took the braids out the next morning, I had intended to add more of my usual products to revitalise my curls but as I unravelled the plaits, my curls were bouncing back.
I was really pleasantly surprised with how good the Intensive Hair Repair had left my curls feeling. My hair felt so soft and was almost product free. Usually when I have this little product in my hair, it is so much more frizzier. There was some natural frizz to my hair but I quite liked it as it just gave my hair it's natural look but still holding much of the coils.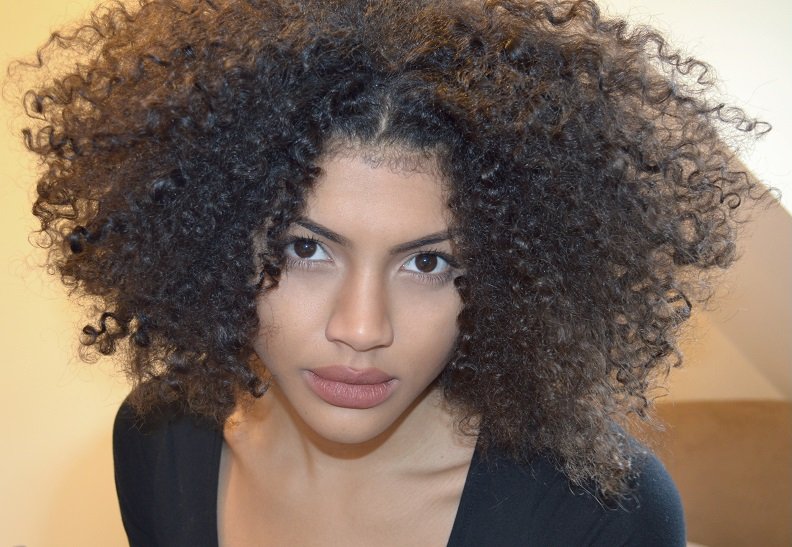 I'm really pleased with the results after using these two Jirano products and I would definitely recommend them to anyone with dry or frizzy hair as they work wonders at rejuvenating curls and minimising frizz.
You can read Jane and Jedi's story here http://www.jirano.com/our-story

Samio x