I always say, as long as your intentions are good and you're not hurting anybody, or yourself, then do what makes you happy. This of course can be easier said than done, as sometimes in order to create or find the happiness we desire, we may have to step out of our comfort zone or take risks. Sometimes we can even find ourselves being discouraged from doing certain things that deep down we know we truly desire. Sometimes the dissuasion can come from others, or other times it can come from oneself. It's important to not let these ideas of doubt get in the way and you should allow yourself to pursue the things that make you happy.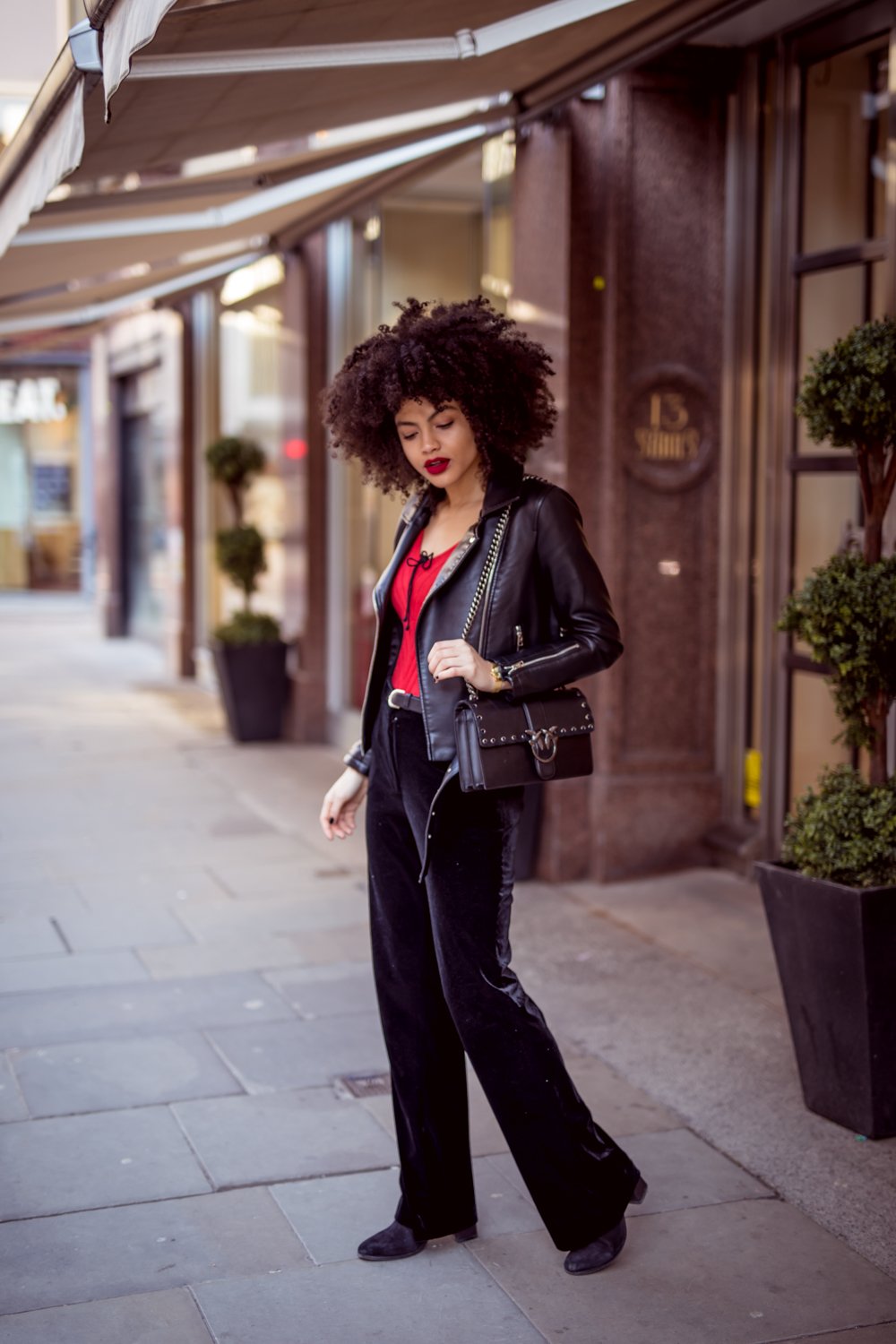 Your life is yours and not anyone else's
Relationships, be it family, friends or a partner can sometimes be a conflicting factor in focusing on ones own happiness. We can often convince ourselves that the happiness of our loved ones is the most important thing, and whilst I am in agreement with this to an extent, I also have the opinion that focusing on someone else's happiness is lesser justified if means making yourself miserable in the process. There needs to be compromise and balance, and if someone else's happiness compromises your own, then you have to consider if it's really worth it. Of course there are times when it's necessary to put the needs of others before our own but when it comes to your long term happiness, just make sure that when making decisions that affect you, remember that it's your life and nobody else's.
Boots – Asos (similar here) | Trousers – TK Maxx (similar here) | Top – Topshop (similar here) | Biker Jacket – Topshop | Bag – Pinko (similar here)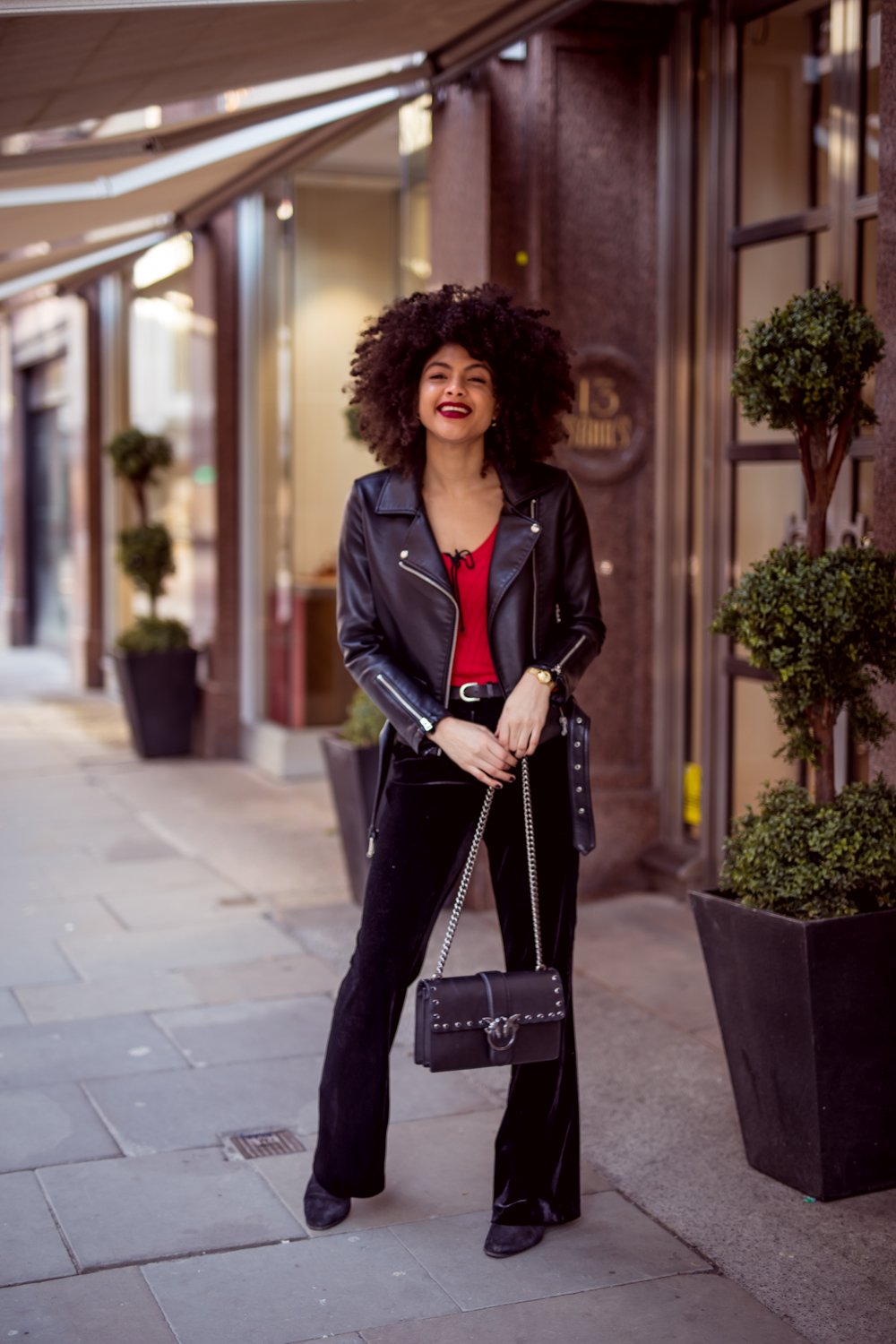 You never know what might happen
Circumstances and situations can change so rapidly that where you are today might be very different to where you are in a day, a month, or a year, and so on. As they say 'life is short'. It's an overused phrase and with good reason, because most of the people who say it have had some sort of life experience to help them put things into perspective.
Whatever stage or place you're at in life, if you have the opportunity to make choices to do the things that make you happy, then go for it. Who knows what may happen tomorrow. With that in mind, it's important to seize opportunities whilst you can. Take that road trip with a friend, apply for that new job, end the unhappy relationship, go on that dream adventure, take that dance class, learn that new skill and most importantly just remember to do you, for you!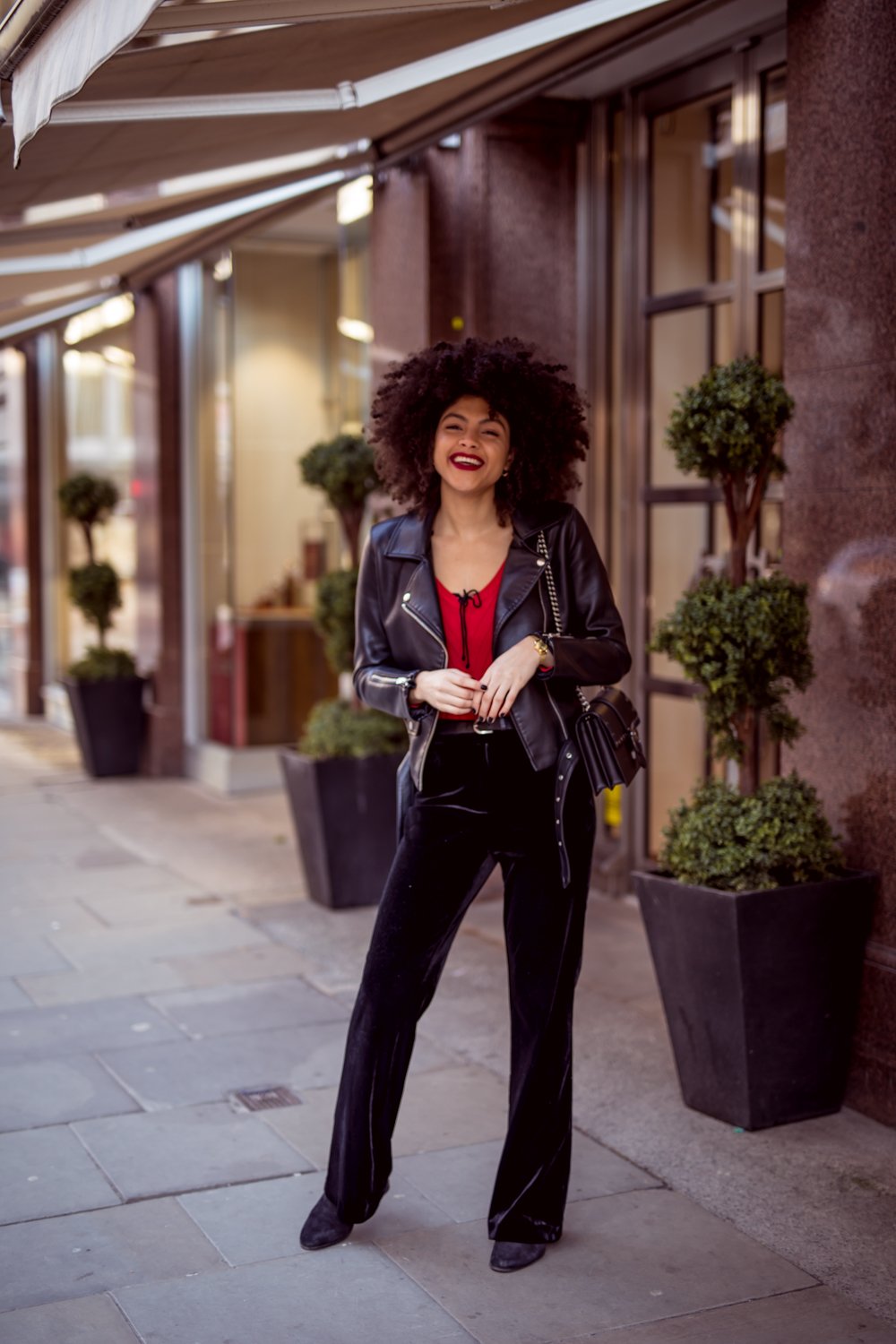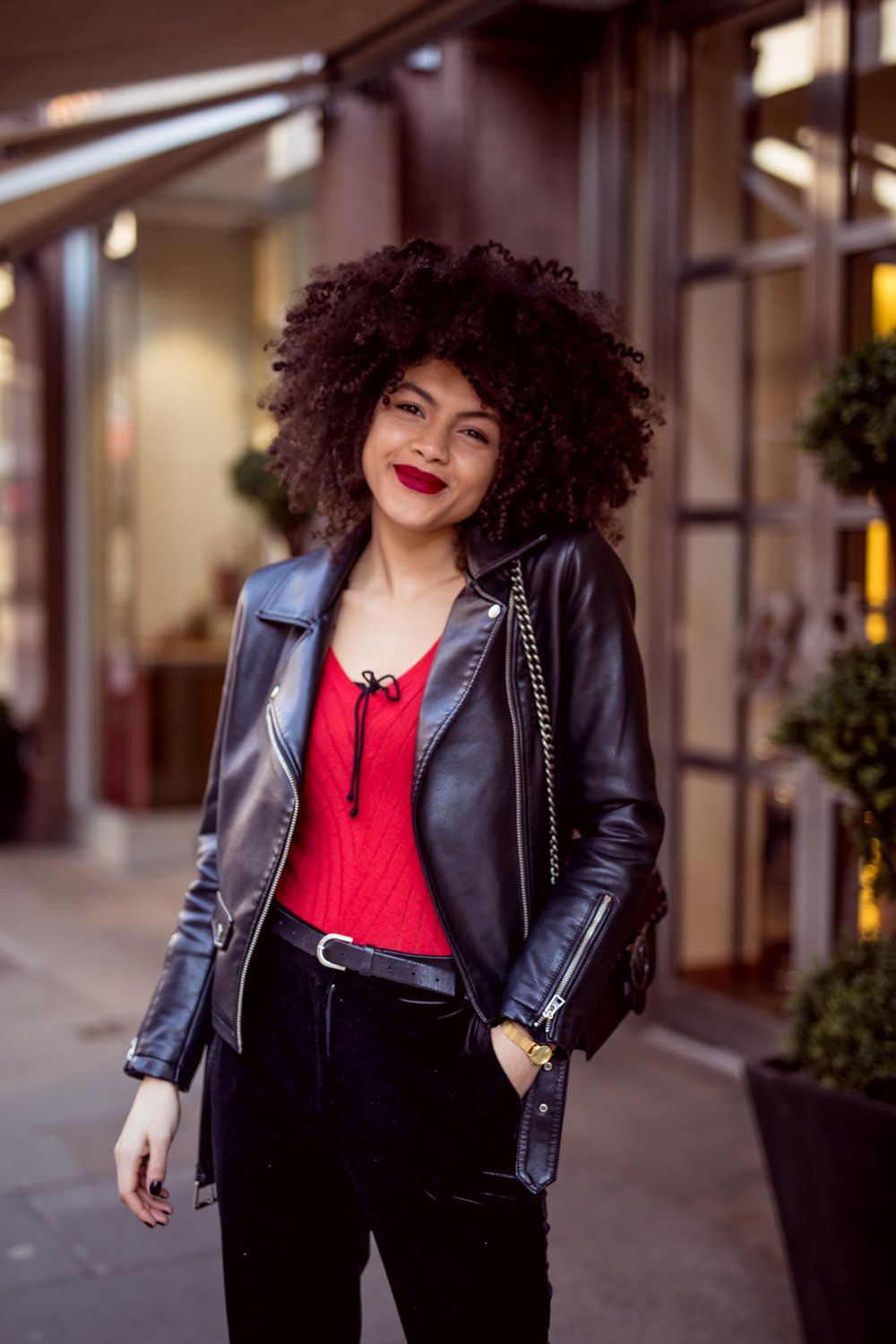 It's your responsibility and not anyone else's
Lastly it's important to note that choosing to do what makes you happy is inevitably down to you. We can't rely on others for our happiness, nor can we expect other's to take care of things for us. It's solely down to you to go after what you want, don't wait around for someone else to make things happen for you. Perusing the things you want in life isn't always easy but if in the long run it's what will make you happy, then what are you waiting for?
Samio x
Shop The Look