It's official, I secretly have the fashion taste of a six year old girl. It was becoming more apparent with my ever growing collection of brightly coloured accessories and girly hair bows, then just as I thought I'd taken a fancy to something more grownup, I noticed that the bags I had been eyeing up, were in fact branded with Snoopy prints…
I'm talking about Coach's limited edition Peanuts collection. I instantly fell in love when I came across the gorgeous Coach x Peanuts Surrey Satchels. Made from cow hide leather and available in colours black, white, brown and yellow, in a mix of sizes mini and regular, these handbags are super cute! As well as having a great shape and design, each bag is embossed or printed with Charles M. Schulz's drawings of Snoopy which makes me love them even more.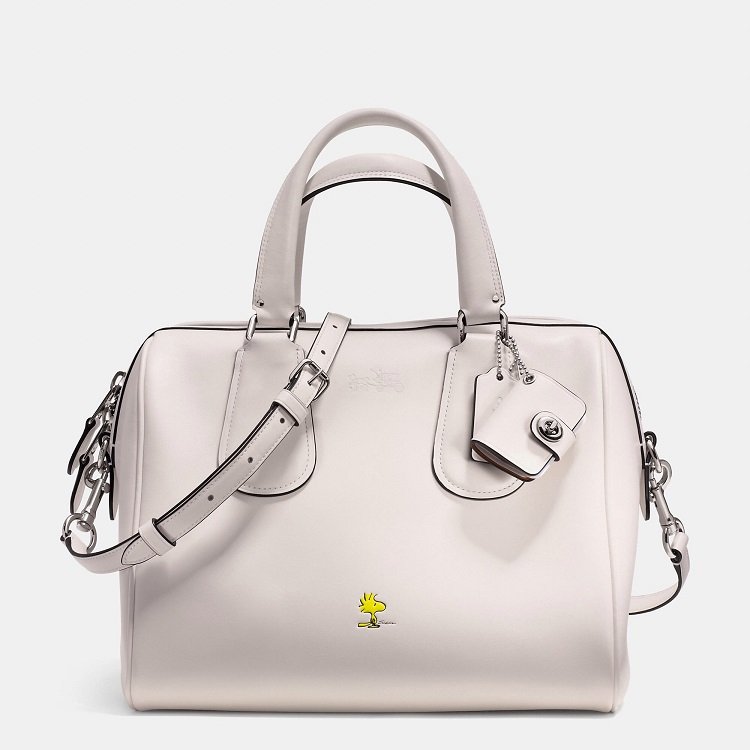 The Surrey Satchels are what instantly caught my eye, however there are also tote bags and other accessories in this numbered, limited Coach x Peanuts collection. I'm not usually one for designer handbags (I'm more of a buy in bulk on the high street type of girl), however these little beauty's certainly got my attention. I say if it's ever worth splashing the cash, at least do it buying something good quality and unique.
You can view the full Coach X Peanuts Collection here.
Samio x