Slowly Rebooting Into 2018
When my alarm went off at 6:45 this morning, I wasn't ready for it. I rolled over and reset it for 7:30am…I just needed 45 more minutes. Then 7:30 came around and I still needed a little bit longer in bed and so this routine continued until I eventually forced myself out of bed at around 9:20am. Being able to 'sleep in' is what you might class as a perk of working for yourself but it can also be a pitfall. Being your own boss you really do have to manage yourself and your time.
For someone who is mostly an early riser, 9am is a late get up for me and usually only a luxury I reserve for lazy weekends, or hangovers. It's safe to say that these holidays have well and truly exhausted me and now I feel like I'm on a slow reboot getting into 2018.
Although it's the second day of the new year, it actually feels like the first for me today because I'll be honest, after one very boozy, yet fun NYE, yesterday was a write off for me – as I'm sure it probably was for many others. Today however, is the day that I get back to work after two weeks off and having taken a break from uploading to my social media platforms during that time.
I'd had hopes to get ahead of myself during the holidays but aside from planning content for a brand I'm working with this month, I didn't get much else done in regards to work throughout the end of December. Sometimes it's good to completely take time off but when you work for yourself it can often be hard to reboot again, get back to managing tasks, time and working to a schedule.
Once I did manage to drag myself out of bed this morning, after cleaning the house and about a thousand glasses that had still been left over from the New Year's Eve celebrations (I told you yesterday was a write off), I pushed myself back into work mode.
The lighting has been pretty horrendous today plus it poured it down for a time. Luckily, as I've mentioned, lately I've gotten into the habit of shooting from home – because honestly if I waited for good weather I'd likely be seriously lacking content. Anyway, I managed to get a decent bit of lighting to capture these self portraits this afternoon. My outfit pretty much reflects my mood today, smart casual but still a bit undone…and as for my shoes I didn't bother to try and get these in the shot as I'm wearing slippers, as I have been doing for the most part recently.
So here we are, getting back into it, getting into 2018 and getting back into work mode. I hope you've had a good start to the year so far. I'm looking forward to having a continued productive week and I hope the very same for you too!
Samio x
Shirt – System of Motion | Jeans – Weekday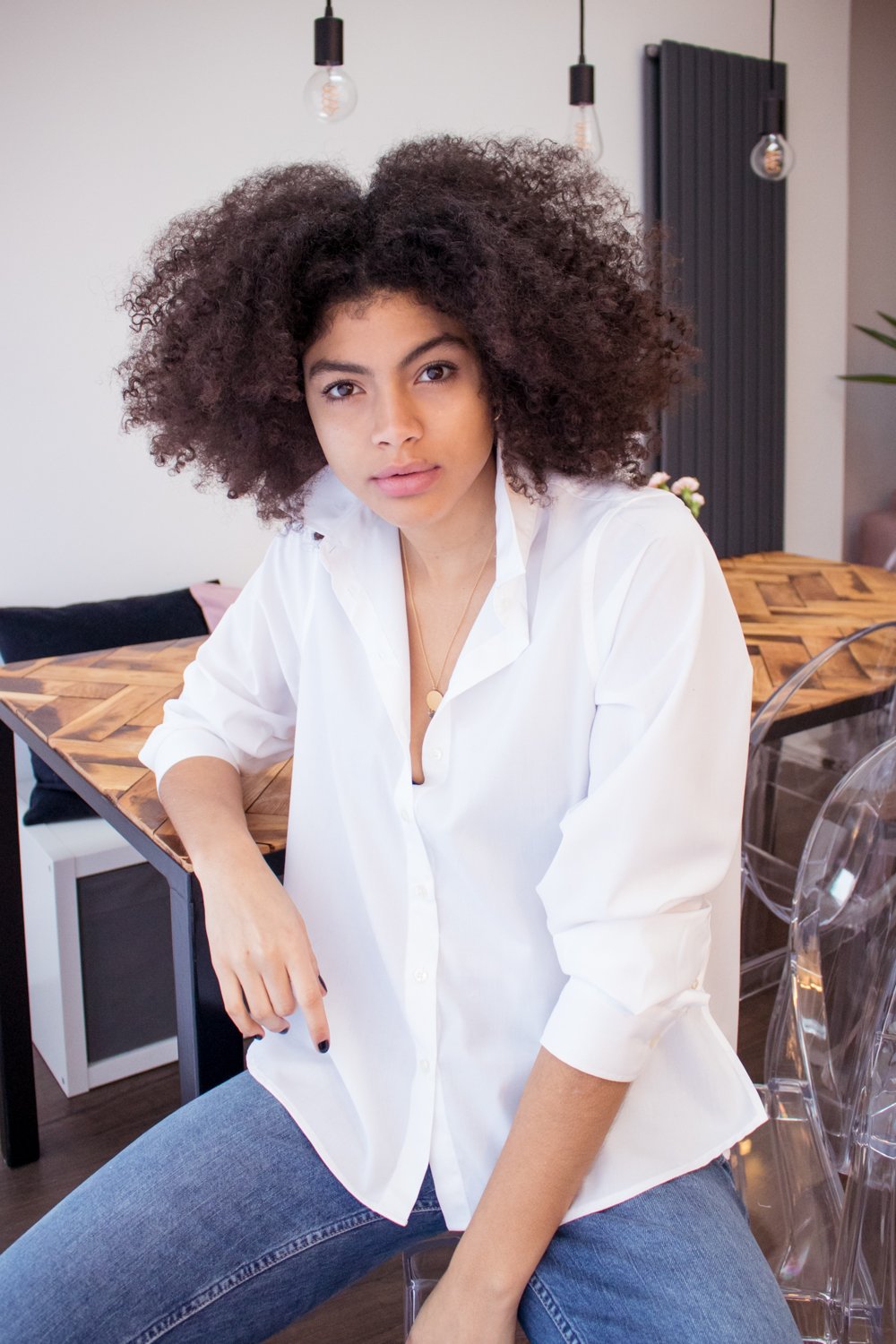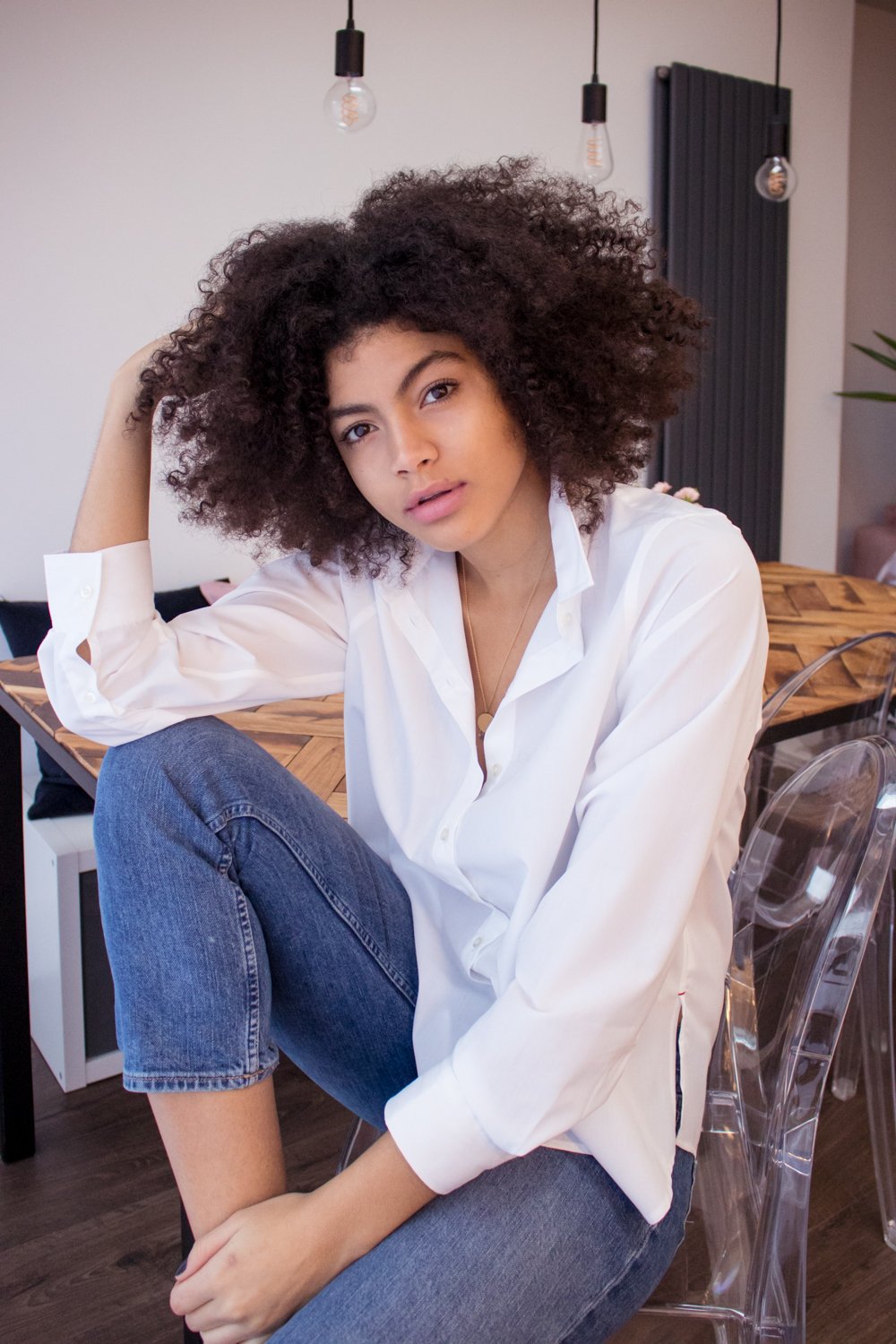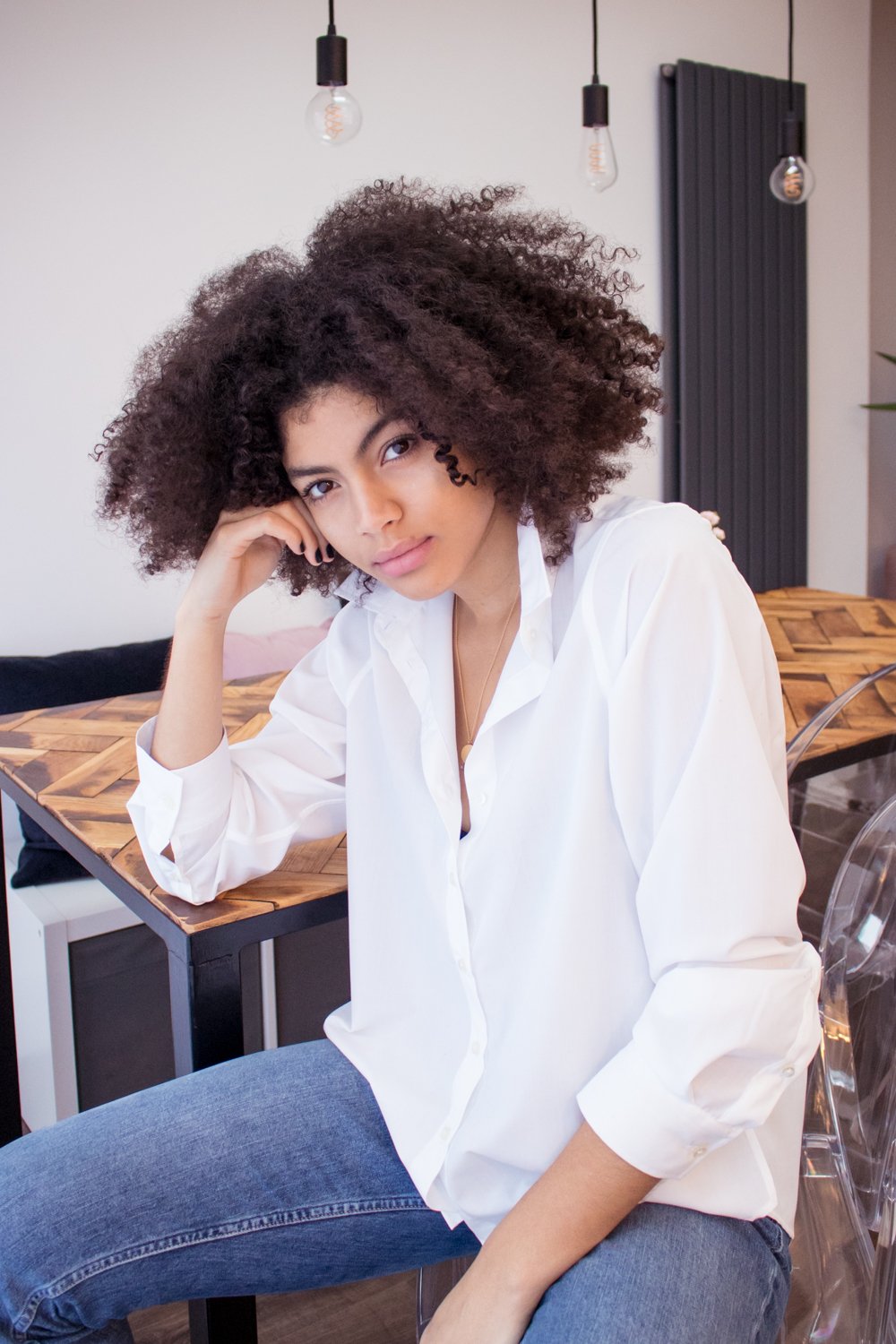 Shop The Look