This weekend I was in Barcelona again visiting my friend, Lydia. It's only a month since my last trip and this time my friend Chan came over with me so that we could celebrate her Birthday weekend.

– Morning flight to Barcelona – I travelled in a deep purple American Apparel tube dress, black River Island biker jacket, Asos faux fur shrug, Underground wedges and had one of my Pearls & Lipstick bags.
We arrived on the Thursday to a surprisingly rainy Barcelona but still it didn't dampen our spirits as we grabbed lunch, went round the shops and then for tea and a hot chocolate until Lydia finished work. I even managed to grab myself a bargain in Zara, picking up a cute pair of flats in the sale for just under €10.
– My first meal of Barcelona was a quick and convenient McDonalds followed later by a hot chocolate with cream in Cafe Zurich as we waited for Lydia to finish work.
That evening we had to help Lydia to move from her old to her new apartment and soon we were at her new place enjoying cava and having a good girly catch up. That night (when we eventually made it out) we headed out for tapas and wine. The meal was gorgeous and Lydia and I even tried kangaroo, which was actually really good. We were the last out of the restaurant and when we made it home we stayed up drinking and talking into the early hours. Whenever I get together with my best friends there is no end to our chatting.
– Tapas
Friday we were up early and we went for a three course breakfast to help cure our hangovers brought on from the night before. We each opted for a croissant, a toasty and a cake, as well as coffee (herbal tea for Chan) and fresh orange juice. It was just what we all needed. – Mine is the centre one with the carrot cake.
During the day, as the the weather was still slightly miserable we went to the museum, Obra Social Cosmo Caixa. We had so much fun! We were running around like big kids and taking pictures of everything. There was so much to see and do and it was definitely worth the visit.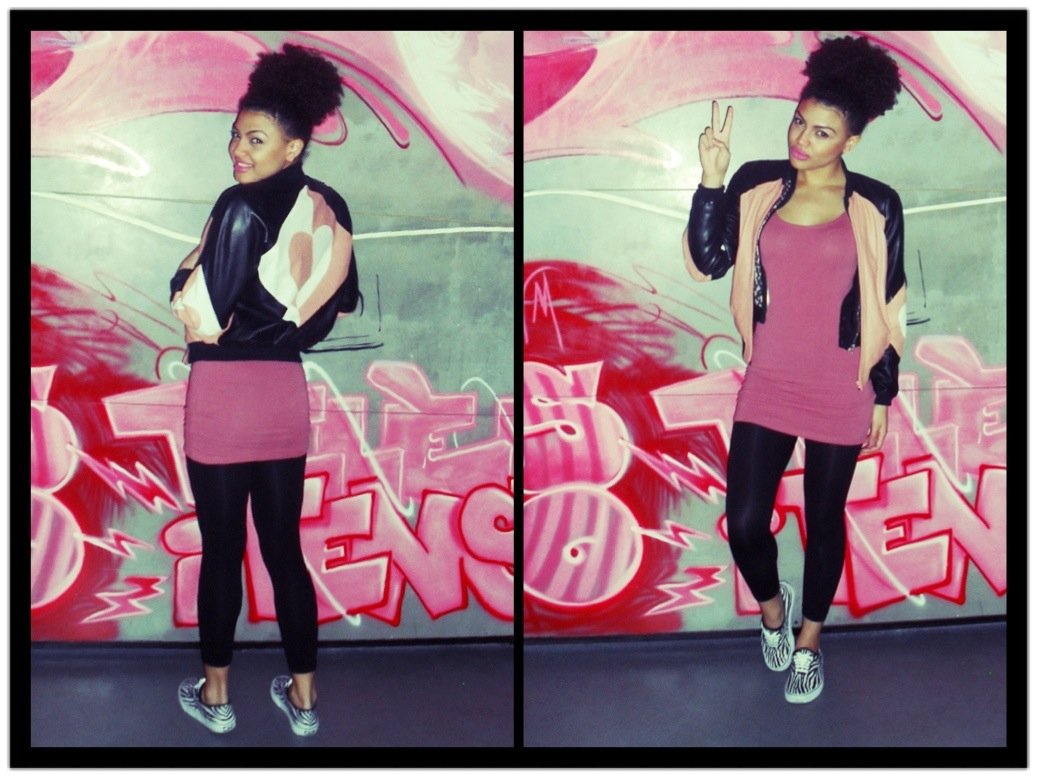 – Friday was all about comfort and warmth, so I wore black leggings, a dusky pink vest dress from H&M, my Zebra print Vans and Asos leather heart jacket over a zip jacket from H&M.
After tiering ourselves out at the museum, on the way back to Lydia's place we grabbed takeout pizza and fries (and an extra samosa for me). We were all still rather tired from the night before, so we took a short siesta before beginning the evenings festivities – When in Spain right!
That evening we had drinks and got ready to head to club Jamboree.
I wore a Motel dress/top and as it's very short I wore a long black sheer shirt over it which I left open at the front. I teamed this with a gold statement necklace, a black Pearls & Lipstick bow ring, black tights, black wedges and another of my Pearls & Lipstick clutch bags.
We had such a fun time and danced the night away, once we stopped taking silly pictures and finally made it out the door.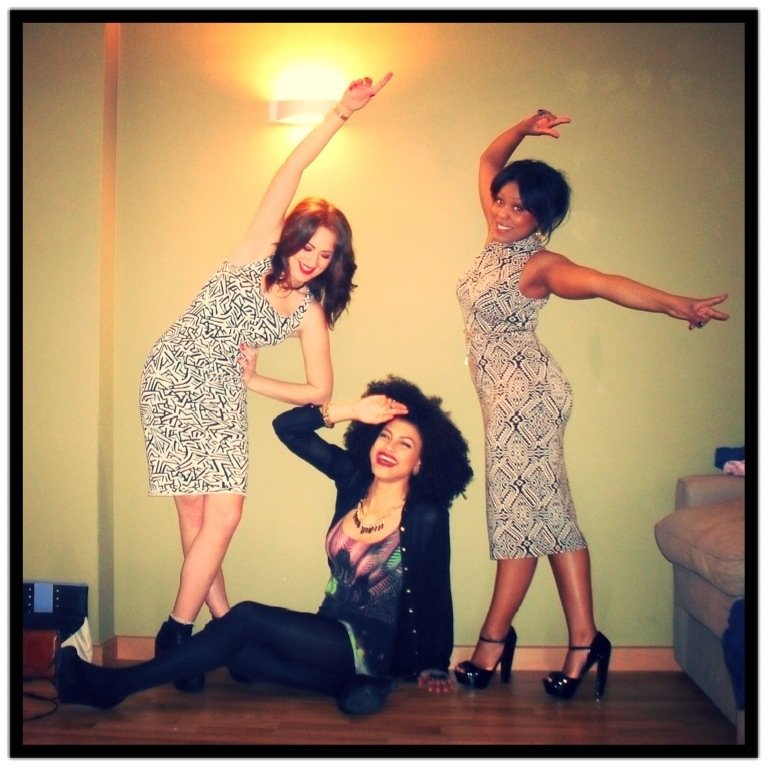 Saturday we awoke feeling surprisingly fresh and hurrah, the sun was shinning!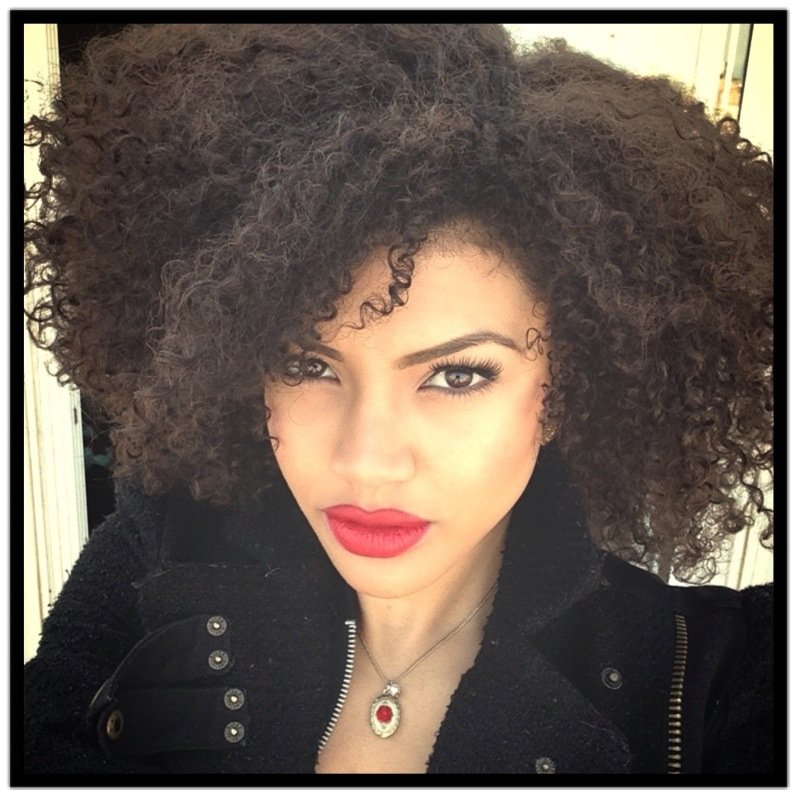 – The wonderful view of Barcelona from Lydia's roof terrace.
There were beautiful blue skies in Barcelona and so we siezed the day and headed to Park Güell… But not before going to the amazing, Sweet Gaufre, for a waffle breakfast! Lydia and I had gone there last time I had visited, and after finding out how amazing it was, we had to take Chan to experience it too.
– A sugary overload and an Irish coffee for me, to start the day. – Mine was the delicious strawberries and creme.
As it was a nice day I was able to get some great pictures of the park and its fabulous views.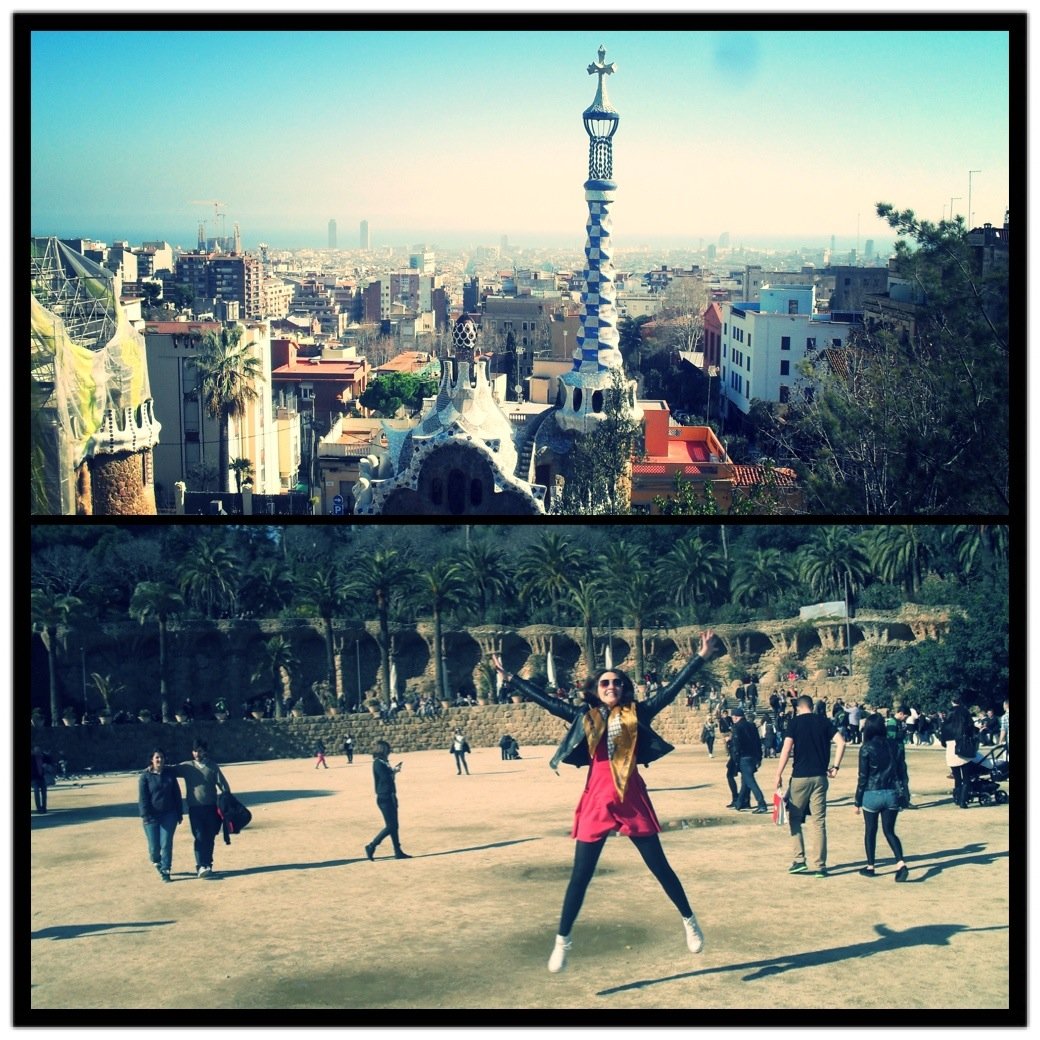 – Chan and I walking through Park Güell.
– Me skipping along the street.
After exploring the park we made our way back into the centre where we met up with Lydia's boyfriend and a group of their friends who were having drinks at a local bar. We sat outside and enjoyed a few Cavas in the last of the sun, before heading back to change for the evening.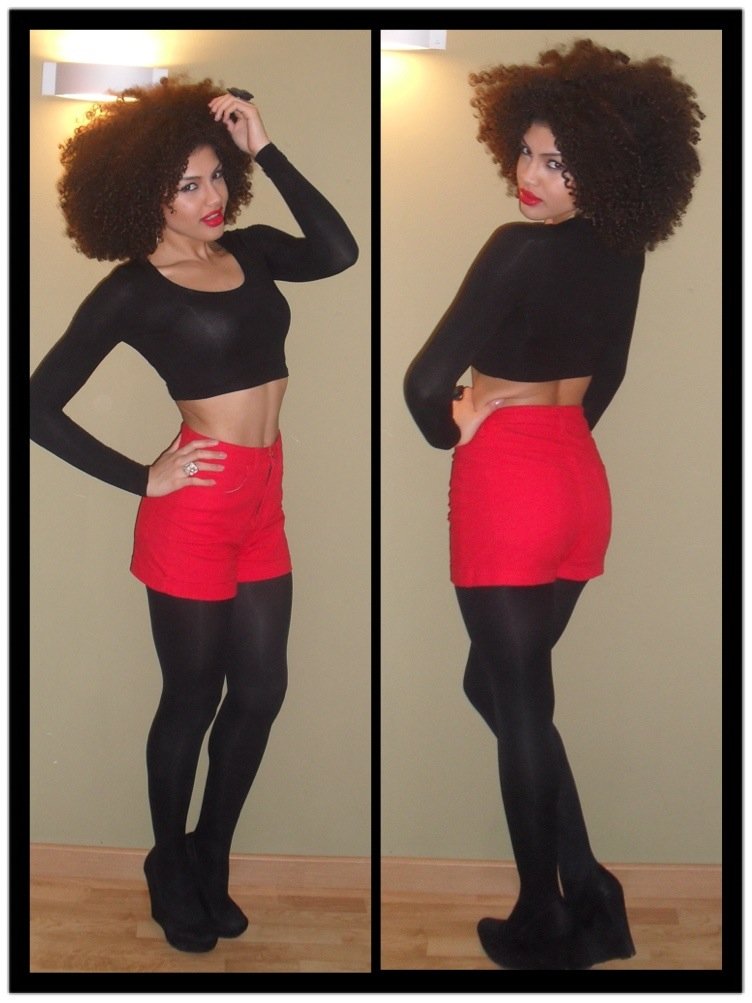 -I wore a black long sleeved crop top from Asos, red high waisted shorts from Forever 21, black tights and black wedges.
We went out for steak at the same restaurant Lydia took me to last time. It was just as good as before. There were vegetarian options for Chan but as she is a fussy eater she opted for fries, incase you were wondering why she only has a plate of fries in the picture. I think she must of gotten sick of potato during this weekend. – And yes we finished all our steak and creamy potato, as well as emptying the bread basket.
After the restaurant we met back up with Lydia's friends and enjoyed the rest of the evening in an Afro Caribbean bar where I drank lots of tasty rum and ginger cocktails.
The next day we caught an early flight back home and I spent my Sunday with the boyfriend watching Homeland and having a much needed rest. Once again Barcelona was amazing and I was glad that this time round Chan had been able to join us to enjoy her birthday weekend in our usual crazy style.
Samio x