So as of late I've been rubbish at blogging but March has been a busy month and I've had lots of fun. My highlights have been catching up with far away friends, heading down to London, doing some much needed test shoots and having lots of great nights out. Unfortunately all this has meant I've been left with little free time for my bag making/product shots and so progress on the online store opening has been rather nonexistent. However now I've got a very busy few weeks out of the way, I'm hoping over the rest of April I'll have some free time to focus on my bags and get the website open.
I had a long over due night out with Laura and Abi. I see Laura a lot but hadn't seen Abi in ages, so it was nice to catch up, eat pizza and have a girlie night out together.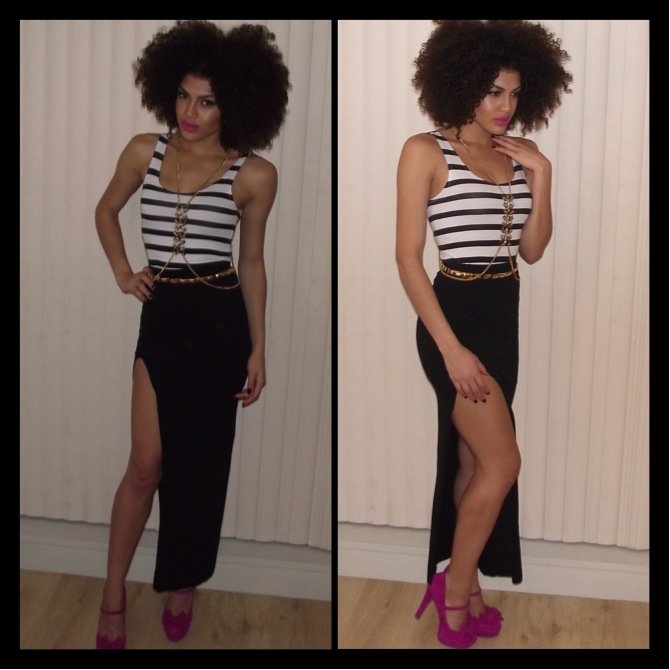 – Before my night out with Laura and Abi.
I had two days modelling at Pro Hair Live, for GHD. My hair took two full days of being straightened and styled so it was nice to pick up some new hair products whilst I was there, which I have since found work wonders on my hair. I shall be doing a blog post about them soon.
– Amy Ince and I with our hair styles, styled with the new GHD Eclipse.
I went to London for five nights at the end of March. It was my first London trip this year, so it was long over due. I caught up with friends and saw my aunty whilst I was down there, as well as going to see an agency and having a test shoot. I made sure I made the most of my time and had a great time whilst I was down there.
– Emma McVey and I in Covent Garden after our casting.
– London – From day to night.
I started April feeling a little run down but I was soon feeling perky again when my friend, Lydia came back over from Barcelona for the weekend. On Thursday night we caught up and went on a night out.
– Thursday night's outfit.
On Friday I went to The Beckler's, her cousin came round and we went out. We had such a good night. I hadn't been out with Beckler in a few months and we always have so much fun when we are together.
– Friday night with The Wife, aka, The Beckler, at The Morrissey Smiths Disco.
On Saturday I met up with Lydia again and we went for Pizza at Croma, with her Mother and Sister in law. That night I stayed at hers and we chatted for a short time before both falling asleep as the weekend had clearly tired us out.
On Sunday I said goodbye to Lydia before she was off to catch her flight home and I went home and retreated to my bed where I spent the day sleeping, eating and watching movies.
Samio x