Friday was the first day that actually felt like summer might be coming after what has felt like the longest winter ever. Blue skies and not a rain cloud in sight meant I was able to 'de-layer'. Although it wasn't time to get out the shorts or crop top just yet, it was nice to be able to ditch the big cosy coat for once and not feel the need to be wrapped in a thousand layers.
Late afternoon I met up with my friend Laura and we went for pizza and wine at Dry Bar before I met up with some other friends to head to The Smiths Disco later that evening.
I wanted to wear something that I could wear from evening through to the night, so I went for blue high waisted trousers and a silky wrap peplum top to dress it up a bit. I've had the vintgae top for ages but this is the first time I wore it. I'm guessing it's from the 80's and I love how it looks good worn either open as a jacket or fastened as a top. I think I'll be pulling this one out a lot more now that I've finally gotten round to wearing it.
What I wore:
Top – Vintage
Navy high waisted trousers – H&M
Belt – Vintage
Shoes – River Island
Hoop earrings – Topshop
Bag – zara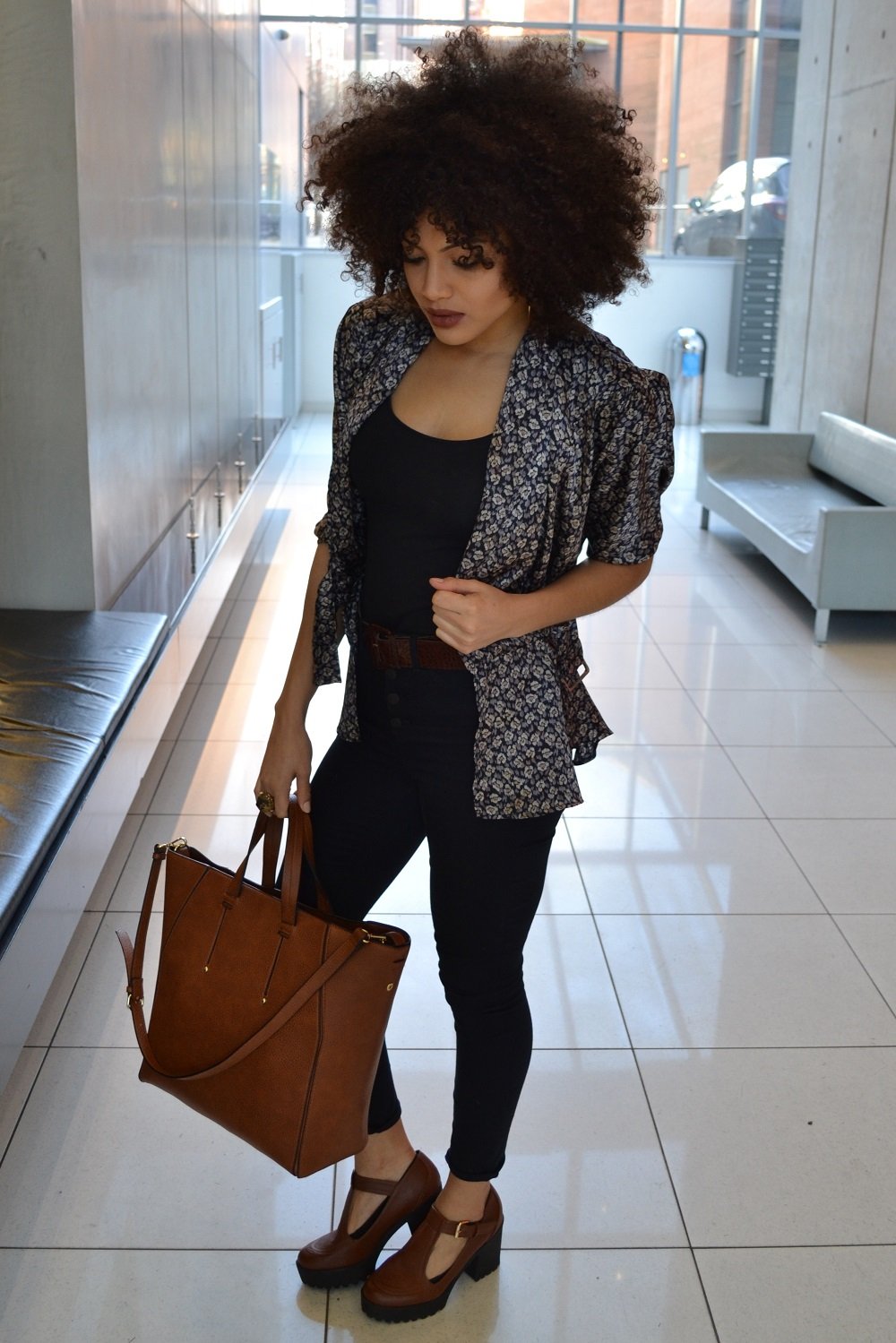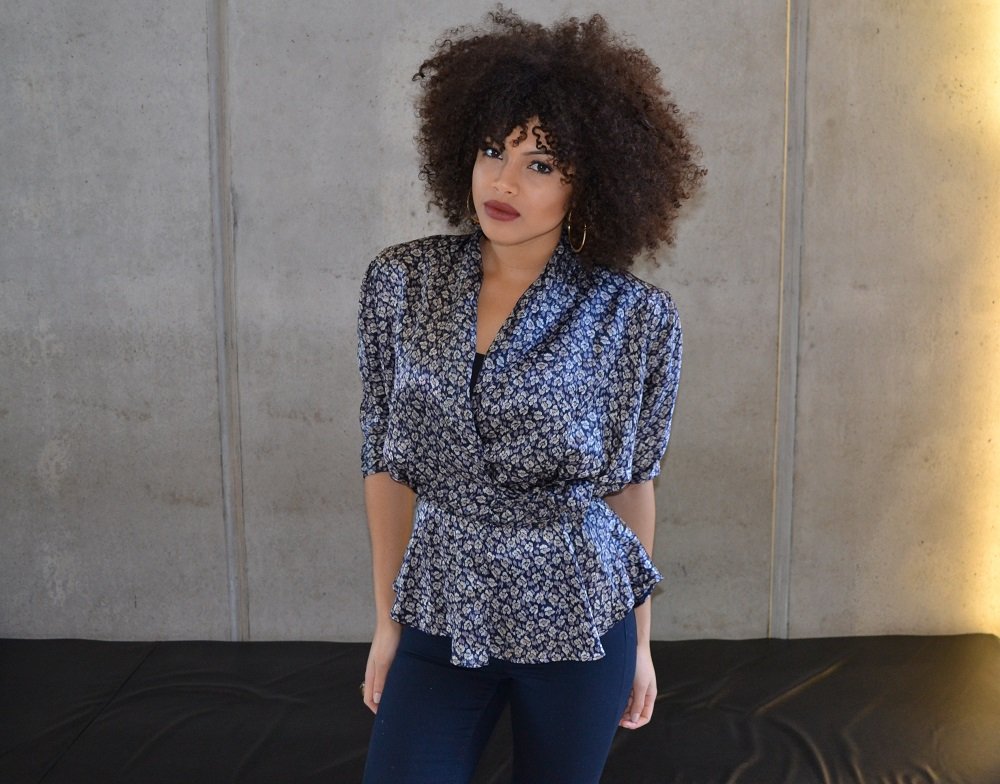 Samio x