Last Thursday was the second day into October and yet it still felt like summer. I do not know what is going on with the weather here in England but it makes the task of dressing even more of a challenge when you don't know if you're stepping out to a day of sunshine one day or rain the next. Thursdsday was certainly a warm day and I luckily dressed appropriately for the weather for once.
I picked out some recently purchased items from my wardrobe and went for this black midi skirt I bought last week on Asos and this short sleeved shirt I got not too long ago from H&M. I decided on comfortable footwear and went for these ballet flats I picked up in Asda. That's right, Asda, there's nothing like the convenience of doing a grocery shop and picking up a pair of shoes in the process… The bag is one I bought from Zara whilst I was in Barcelona over the summer and I decided red would add a pop of colour to this otherwise monochrome outfit. I went for some faux pearls and a red lip to finish of this outfit, giving it an almost 1950's style look.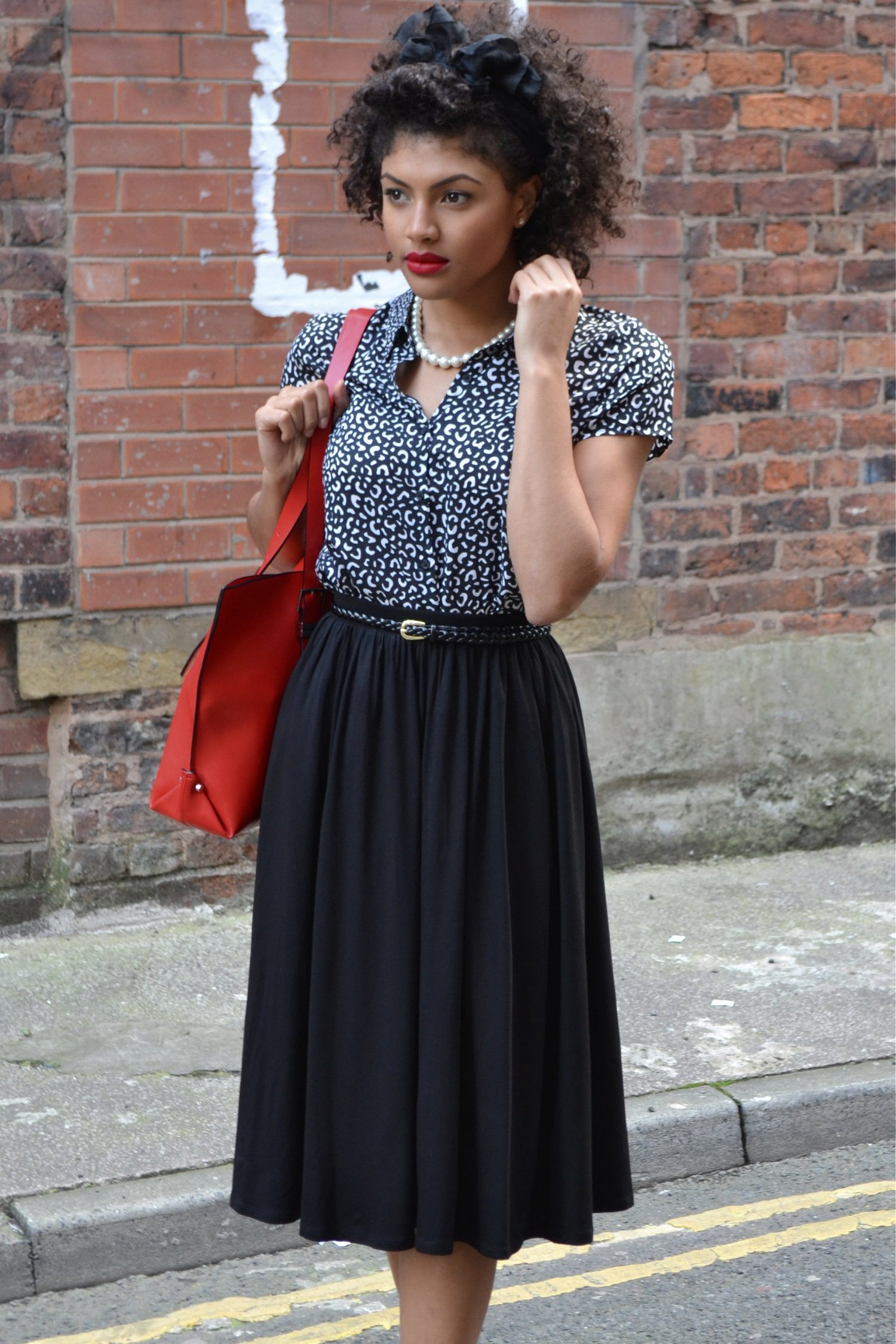 In the evening I met up with my friend Dale and we headed to Hard Rock Cafe to stuff our faces. To start we shared some fried chicken strips and for our mains we both went for the Tango Burger, finishing with a tasty hot fudge brownie with ice cream and whiped cream. As if that wasn't all filling enough, I managed to get through an impressive eight Pepsi colas. They were refillable so it would have been rude not to. Needless to say, I left feeling more than satisfied.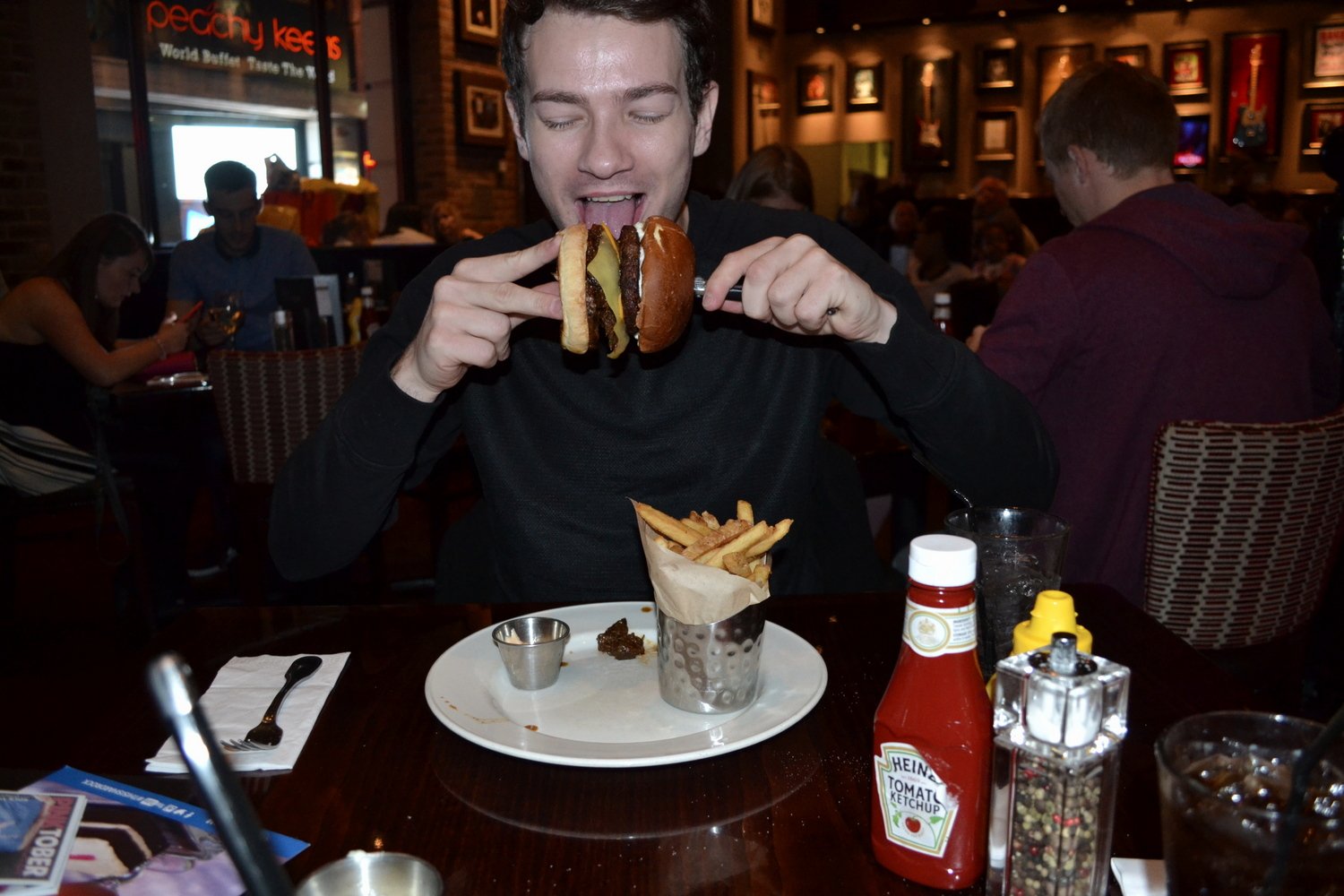 What I Wore:
Midi Skirt – Asos
Shirt – H&M
Shoes – George at Asda
Bag – Zara
Hair Bow – Vintage head scarf
Samio x