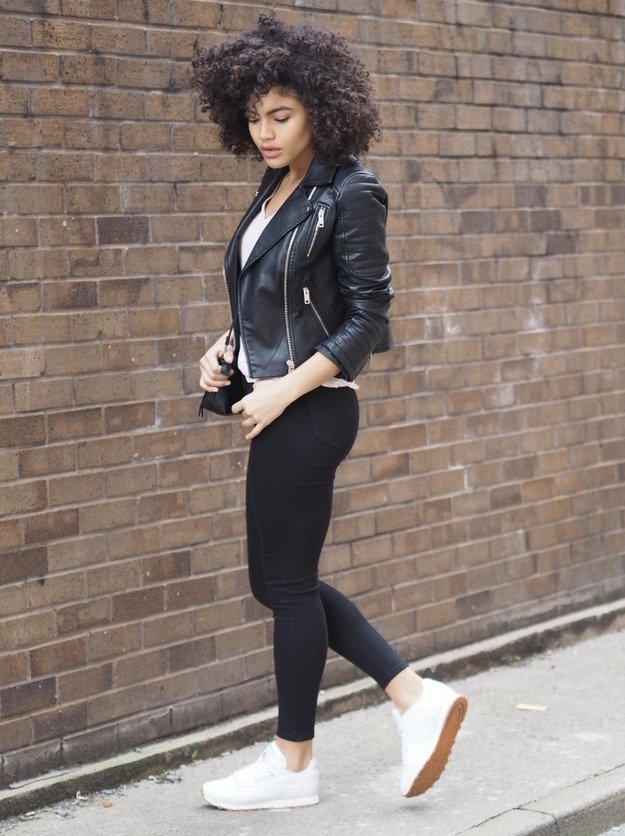 I'll be completely honest, if you would have told me a few month ago that I'd be rocking a pair of Reebok Classics, I would have said that it was highly doubtful. As silly as it sounds, something was somewhat ingrained in me from high school that Reebok wasn't 'cool' and although I care less about my peer's style opinions these days, or the opinion of my 14 year old self for that matter, I still guess I was still put off by the idea of wearing a pair of Reebok Classics…It just shows how fashions change and personal opinions and style changes with it.
My boyfriend had mentioned wanting a pair of white Reebok Classics (something which I previously hadn't been keen on) and then much to his luck, we were invited along to a Kendrick Lamar gig put on by Reebok, where on arrival everyone there was given a pair of white Reebok Classic trainers. Never one to be a party pooper, I happily traded in my shoes (which were kept safe in a cloak room during the gig) for these fresh white Reebok Classics. After putting them on for the first time, my opinion instantly changed. I couldn't deny that these trainers were comfortable and actually looked kind of cute with my all black attire that I was wearing on the night. Several weeks later and what can I say, I've been converted and I now I think that Reebok Classics are pretty cool.
Here I decided to go for a super casual look with my black skinny jeans, biker jacket and pale pink Tee. I've never braved all white trainers before but I love the way they look and I think these ones will be great for Spring/Summer.
Trainers – Reebok Classic | T-shirt – Asos | Cross Body Bag – Similar Here | Biker Jacket – Similar Here
Samio x