Today I'm sharing the final look from my Lisbon trip, which I feel is long overdue, considering the trip was almost a month ago and now my next trip is in less than a week!
Anyway I'm still excited to share this look, as it was my favourite outfit of the trip and in this spot we found the perfect setting, with the blue tiled walls in the back, which complimented what I was wearing perfectly.
Before our travels I'd wondered what to wear in Lisbon, and more so, what to wear in Lisbon during the winter? I knew the weather was going to be milder than in England around this time and I was also aware that a lot of European cities tend to keep it pretty casual, which of course was fine by me.
I did pack heeled boots for the trip, just incase I wanted to step things up a notch in the evenings, however I found myself repeatedly reaching for my trusty Converse. In fact my friend L'Oréal and I both didn't stop wearing our Converse and found ourselves 'twinning it' for the majority of the trip. We even wore our Converse for a night out, which was just as well, as we ended up dancing away until the early hours of the morning, which made it sheer bliss being heel-free.
Although we mostly kept it casual, that isn't to say that we didn't put some effort into our dressing. Being able to ditch several layers due to slightly better weather, got me excited to re-work some of my outfit favourites. You will see me repeatedly rocking my Mint Velvet 3 in 1 coat back home but it had been a while since I'd be able to wear it sleeveless. It worked perfectly with this Topshop shirt. Although I've been wearing this shirt quite frequently, I haven't had much chance to show off the wonderful sleeves on it whilst out and about, as they are usually covered up by the sleeves of my coat. I felt the two pieces worked perfectly together and I can't wait to team them together agin when the weather starts to warm up a little at home.
Finally, a quick note about the jeans. They are of course my favourite go to Farleigh style from Asos (which I wear repeatedly) but you may have noticed the slightly lighter shade of denim. That is of course because I decided to add a third pair to my wardrobe, which I actually featured here. However I since decided to cut the hem off the bottom, which I'm very glad I did because I think it changed them up a little bit.
Anyway, that's all for now. It's surprising how much you can waffle on about one outfit but if you'd like to hear more about my Lisbon trip you can check out my travel guide here.
Samio x
Shirt – Topshop | Jeans – Asos | Coat – Mint Velvet | Bag – Kate Spade | Trainers – Converse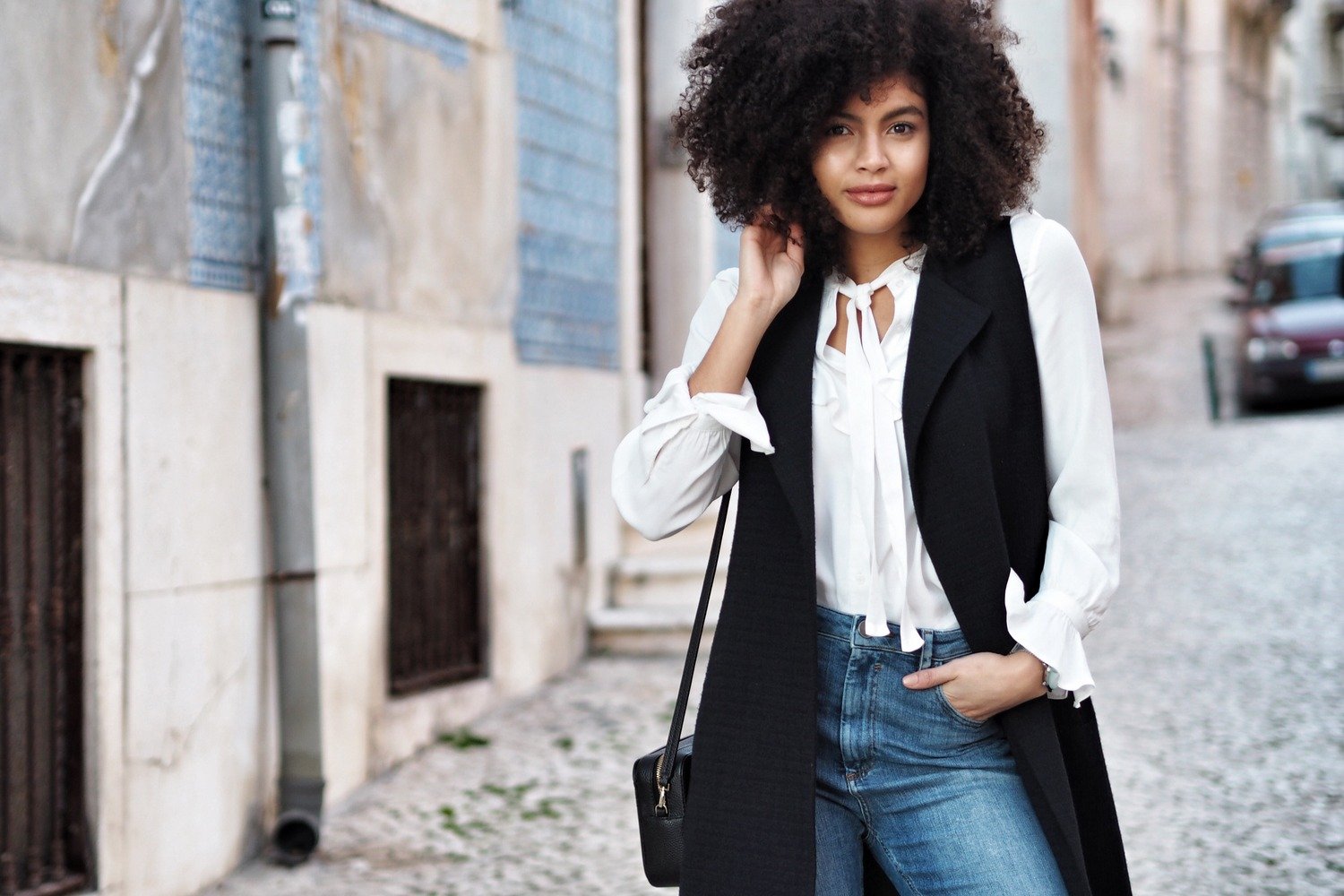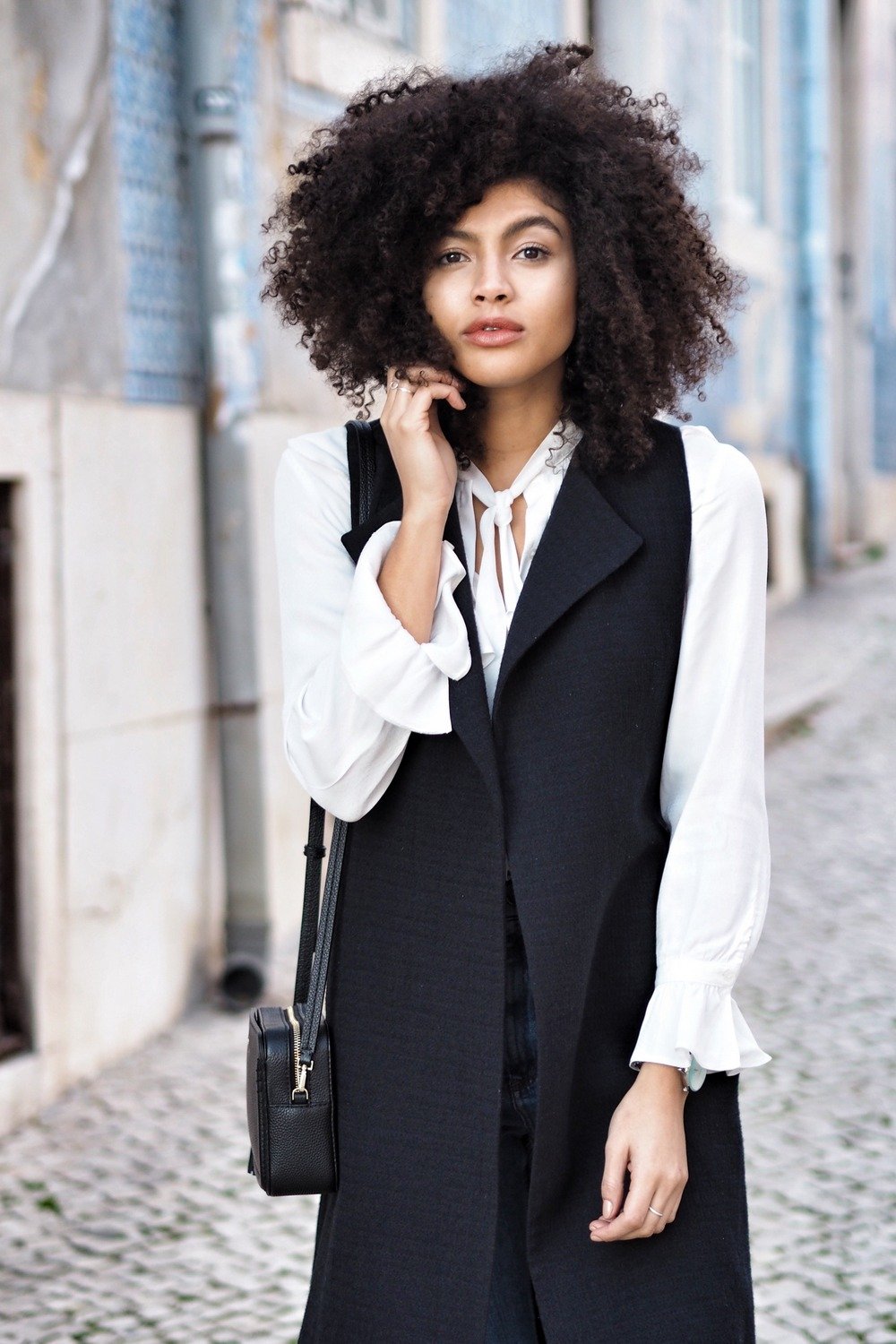 Shop The Look