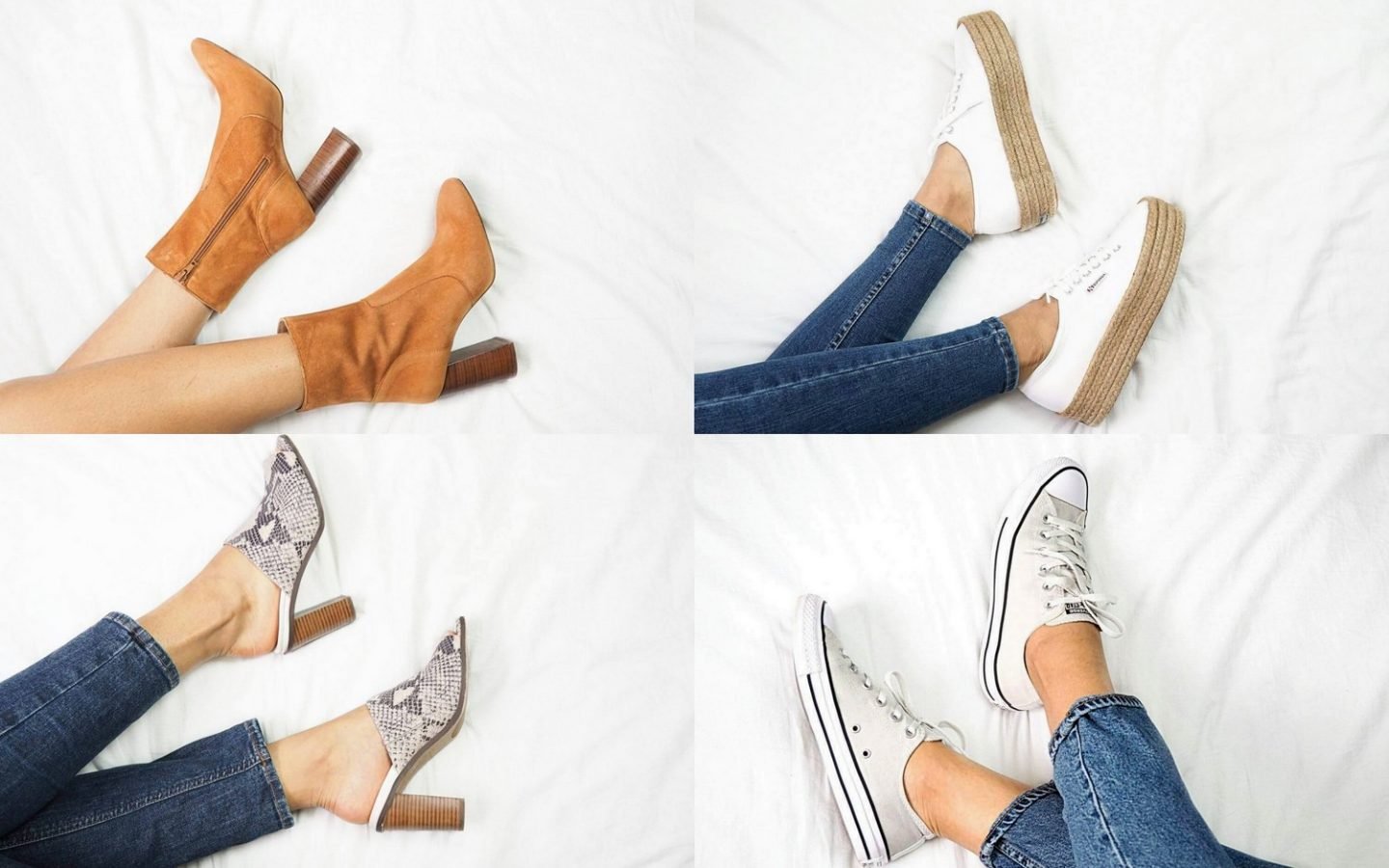 When we think summer shoes, we most likely immediately think cute strappy sandals, however, one thing you'll know if you live in the UK (or anywhere with a similar climate), is that sandals during summer aren't always practical. I know, crazy right!? Living in a place where the weather can be highly temperamental does mean that we don't always end up dressing appropriately to the seasons but it doesn't mean we can't be inventive with our clothing/footwear choices and still feel summery in our own kind of way. Here are four of my favourite footwear choices that I am loving wearing on repeat this spring/summer.
Mules
You may be sick of hearing about them by now but whether you're a lover or a hater, theirs no denying that once you find the perfect pair of mules to slip your feet into, you've likely just found the comfiest pair of shoes you'll own…I am obsessed with my heeled mules from Clarks, I'll repeat OBSESSED. Not only are they a great summer alternative to a full on strappy sandal but I think they are just about the comfiest pair of heels I have ever owned…EVER. They are my go to shoes for any remotely dressy occasion but at the same time they aren't too formal, so are great for when I'm going for a more casual vibe too.
Converse
Converse are probably the most classic casual footwear you can own. I myself joined the Converse crew a little (more like very) late and only purchased my first ever pair this year in fact. Since then they have become my Spring/Summer shoes of choice. Come rain or shine I find these have fast become a firm favourite to throw on my feet. I love how versatile they are and whether I'm going for my favourite combination with my slim fit mom jeans, or braving it with bare legs in a dress, they seem to go with just about anything…not forgetting that they are super practical too!
Superga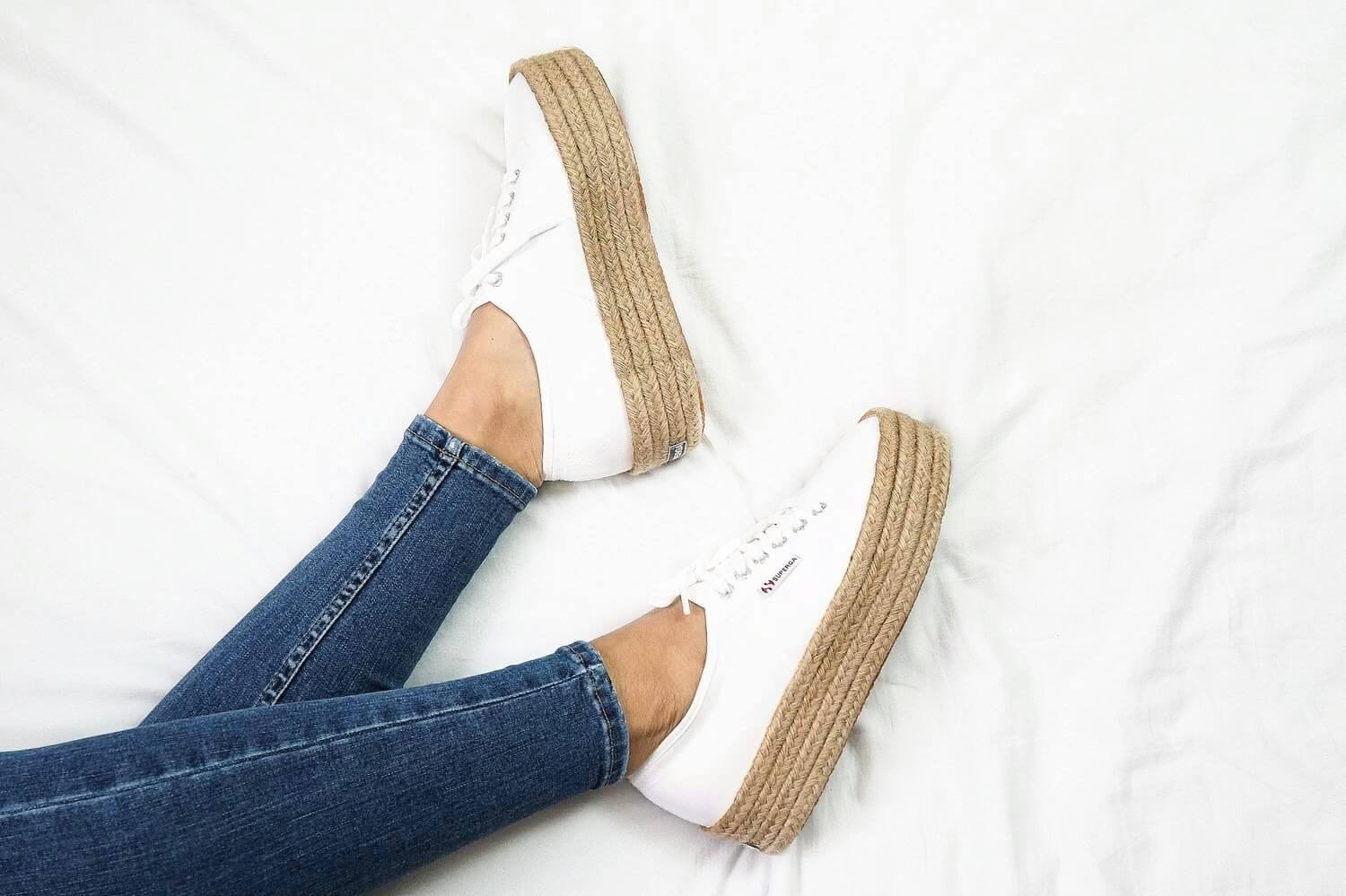 How I have resisted the temptation of buying a pair of Superga in every colour under the sun, I do not know. I've had my classic 2750 style in baby pink pair for around three years now and I find myself pulling them out every summer…More recently I was tempted by this fabulous white pair, which are a funky spin on the classic Superga, with a wedge espadrill sole. Unfortunately for me, I stupidly got a size too big and will be sending these ones back. Even more to my disappointment the white ones now seem to be sold out – no surprise there! – So I can't even exchange them for a smaller size, but I've been eyeing them up in the navy as another great summer alternative, so we shall see, but for now my pink 2750's are still going strong.
Boots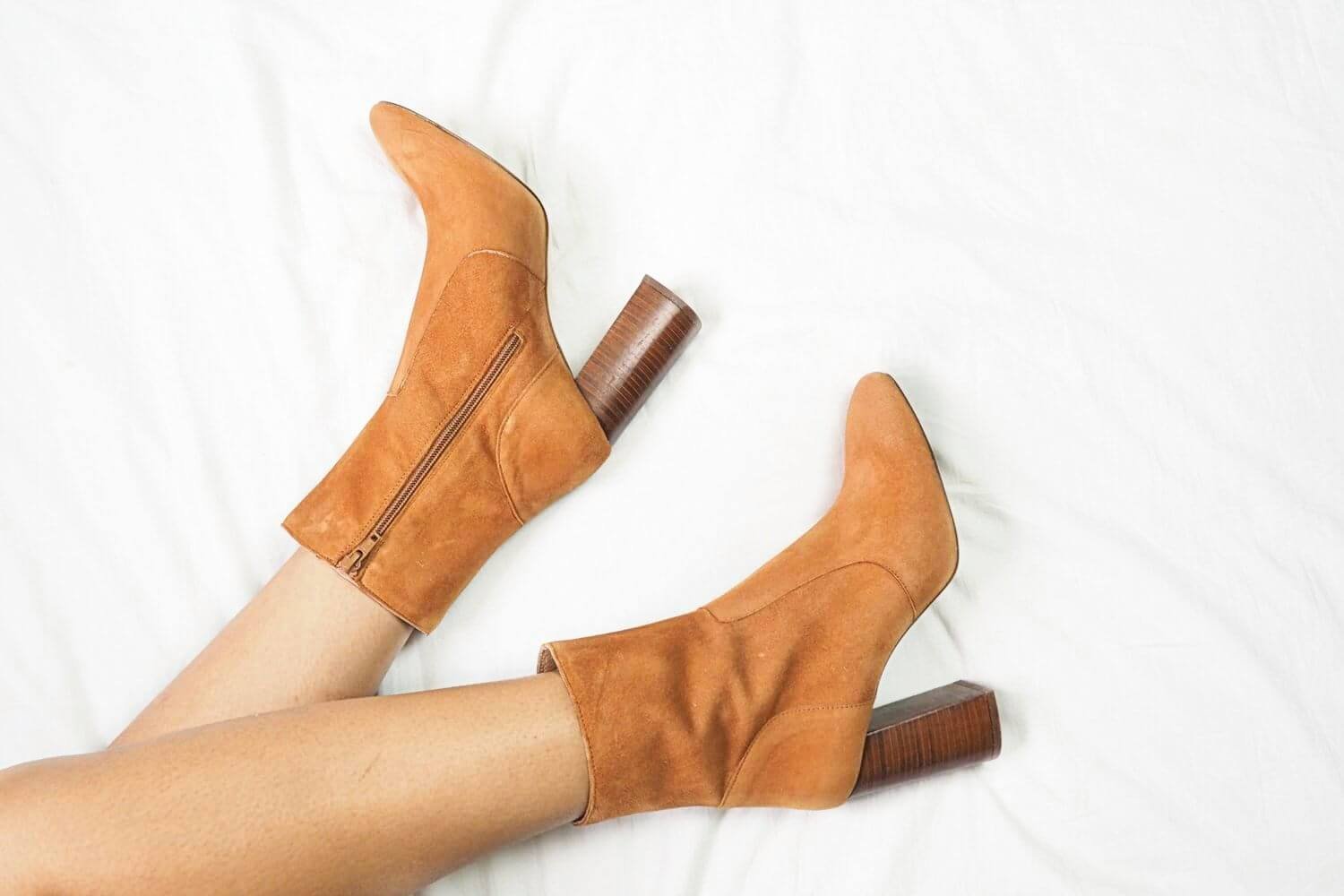 During the winter, whilst looking for style inspiration, I always find myself stumbling across a multitude of images where women are looking super cool, wearing boots with bare legs but then I'm left feeling disappointed knowing that it's not a practical outfit choice when the temperature here is in the minuses. Fast forward to summer however, and hello cute tan boots that I never got to wear during the winter in fear of ruining them. Yes the boots are out and the legs are out are too…and that tan suede pair finally have their time to shine.
What are your favourite go to shoes this summer?
Samio x