I'm really starting to love my Spring/Summer wardrobe after having felt in a bit of a style rut not so long ago. I decided to mix things up and and now non-denim pants seem to have become 'my thing' at the moment. I've talked about wanting to move away from wearing jeans so much and I've really kept to that self pledge by incorporating a few new (non denim) trousers into my wardrobe, with these awesome Native Youth pair being the latest addition.
I feel with a few new clothing additions I've been able to have a total style refresh and I'm excited about my outfits once again. I'm still keeping things pretty simple but it just goes to show that you can still keep your wardrobe relatively mix and match whilst trying something new.
I'm very pleased about these new pants. They are versatile whilst still being a little bit quirky, as the print reminds me of a butchers apron. Weird association, I know but I think these are a type of love them or hate them trouser and I personally, love them! I wore them for the first time on Saturday on a glorious day in Manchester, whilst heading for lunch with Damien. We really got our own little 'golden hour', whilst it not actually being golden hour, when we decided to snap these shots on Saturday morning. When the sun was out from behind the clouds the lighting was just fabulous (bloggers dream) and I love how the shots didn't even need editing because of it. We did however have to battle with the wind towards the end of the shots, as you'll notice in the video clip below.
Anyway enough pant and weather waffle, I'm sure you'll be seeing plenty more of these both here and on my Instagram (where I post outfits daily FYI). Let me know your thoughts on these down below. Ciao for now.
Samio x
Top – Rock On Ruby | Pants – Native Youth | Bag – Matt & Nat (here in black) | Trainers – Converse | Sunglasses – Vintage Christian Dior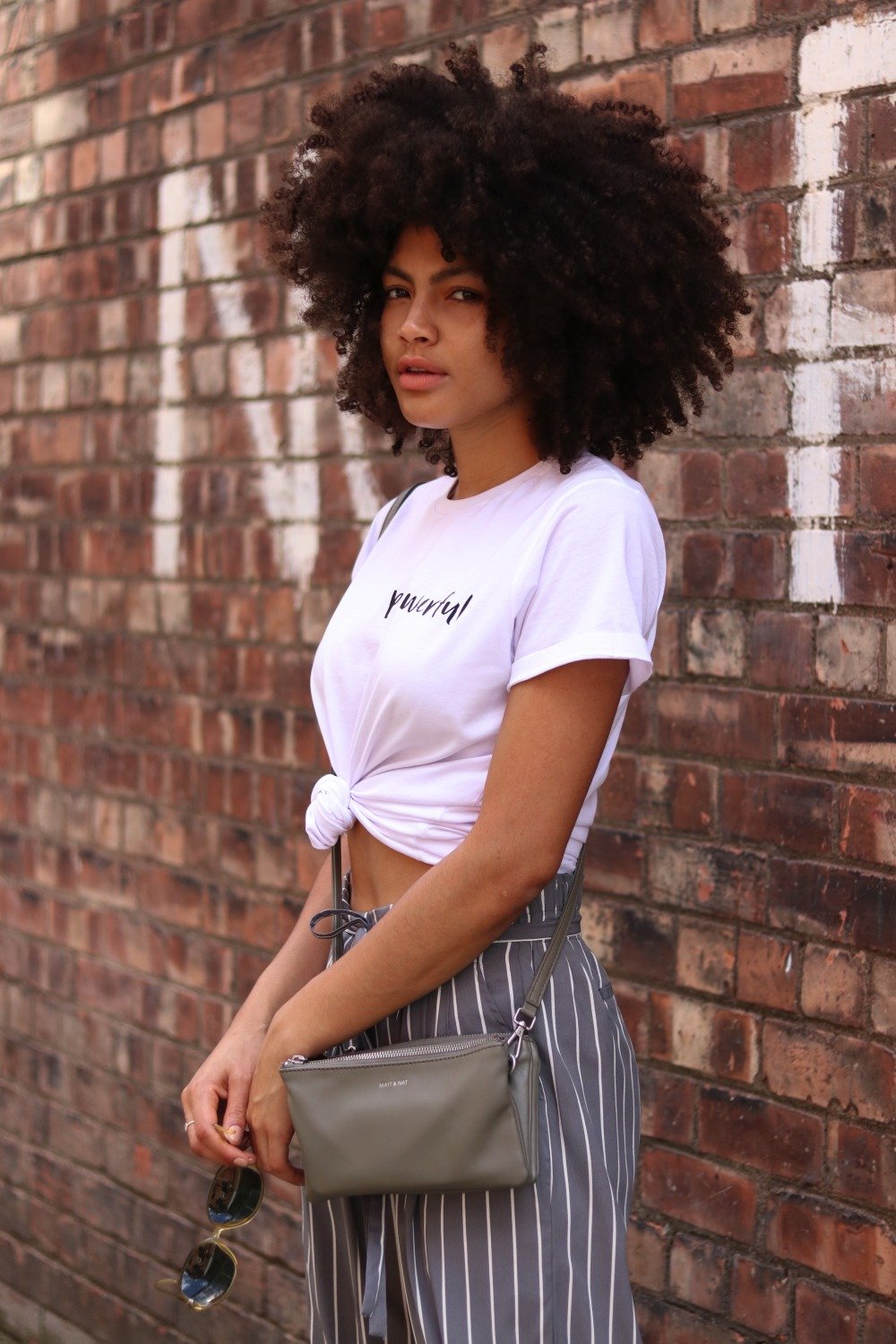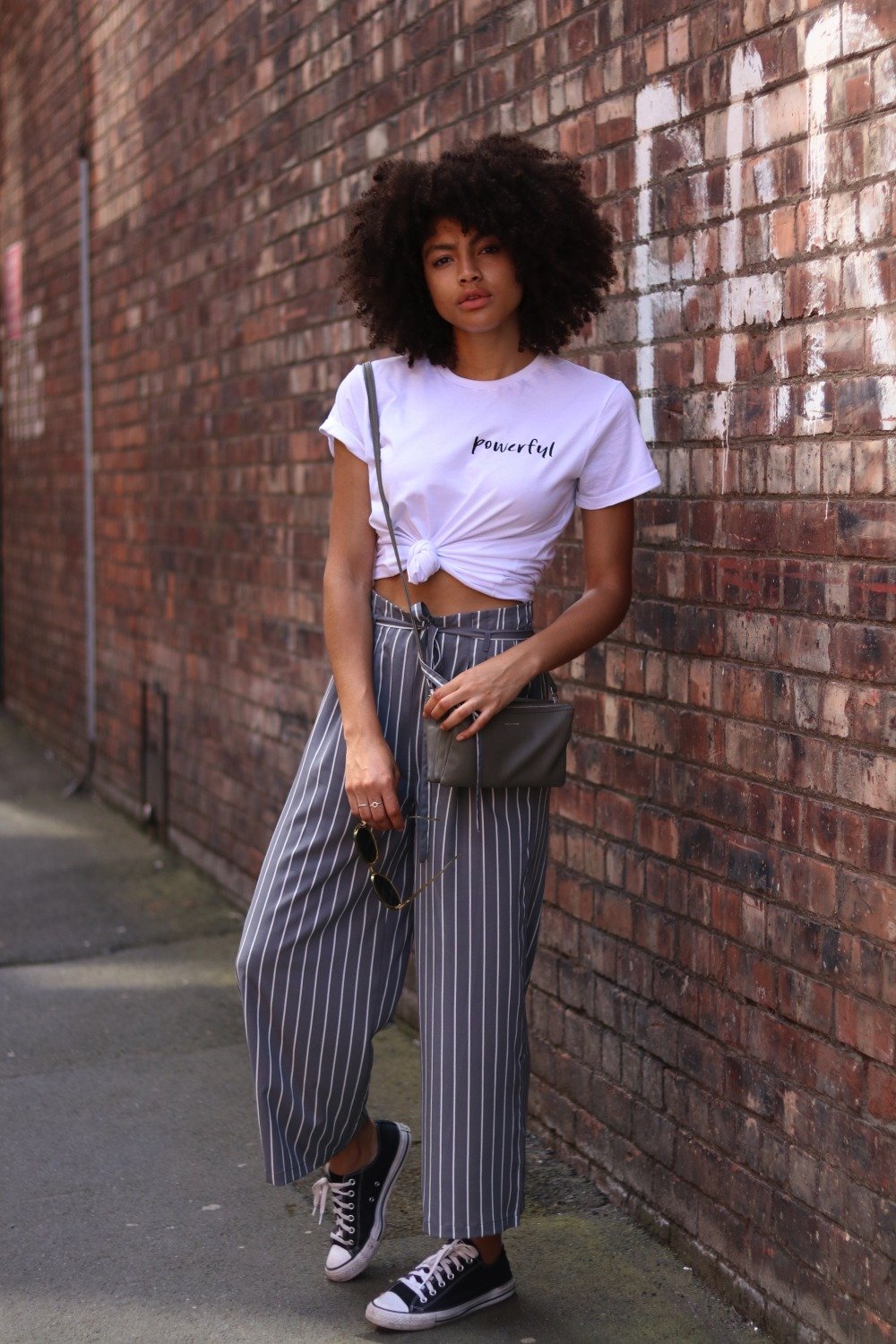 Shop the look
Some of the items may have been gifted to me for review purposes, however this does not affect my opinions – check out my disclaimer for further information.