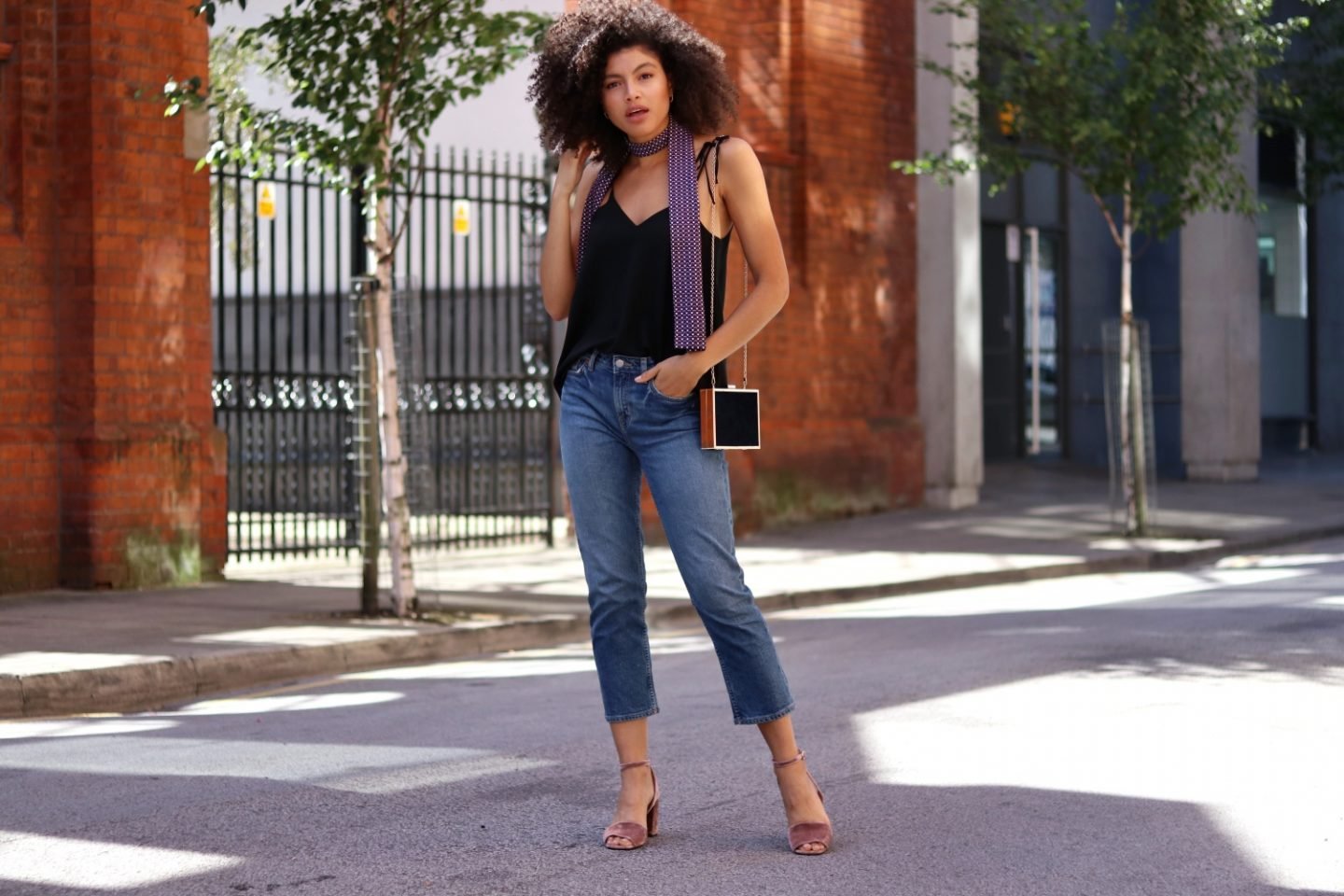 Finding A New Fit
When I was in Hamburg back in June (it's crazy that it now feels like forever ago) I bought a pair of jeans whilst in browsing in Weekday. Now if you're a regular to my blog or Youtube channel, you'll know that at the start of the summer, I made a concious effort to move away from wearing jeans quite so much. I started incorporating more trousers into my wardrobe to create more styling alternatives.
Now don't get me wrong I've totally loved getting more experimental and stepping out of my usual style routine by playing around with trousers, but, I must admit that there are times when you just can't beat a good of pair of denim jeans.
I'd relied on my favourite Asos Farleigh slim fit mom jeans for such a long time and I finally decided it was time to try something different. I have to say right now, that I absolutely loathe jeans shopping – nothing ever seems to fit right and it makes me hate everything. So when I tried on these Ami style jeans and immediately loved the fit, it was a no brainer to me that I make the purchase.
Since then I have been getting so much wear out of these jeans that dare I say it, they seem to have even knocked my favourite Farleigh jeans off of top spot! The mid rise waist on the Ami jeans make a nice change to the super high waisted styles that I usually go for and I love the cropped straight leg on these too.
Just as I thought I'd discovered a whole new style of jeans that work for me, I realised that I actually have these exact same jeans in oatmeal that I'd bought from Weekday last year. Now it's not that I have a great abundance of denim and don't know where I'm up to, but I'd presumed that they were a different fit because they look completely different in the oatmeal shade (or at least they did to me). It was only out of curiosity the other day that I decided to check the fit by reading the label on my oatmeal coloured ones and discovered that they are the Ami style too. It seems to have only helped rekindle my love for my oatmeal ones and so now I have two pairs of jeans in my new (not really new) favourite style.
Anyway that's enough rambling about one (actually two) pair of jeans for one post. I'm sure you'll be seeing lots more of these on my blog, if you haven't seen them already plastered all over my Instagram, as they have fast become a day to day favourite. I'll let the blog pics do the rest of the talking and you can see two recent ways I've worn my new Weekday Ami jeans, whilst out and about.
Samio x
Shop Ami Jeans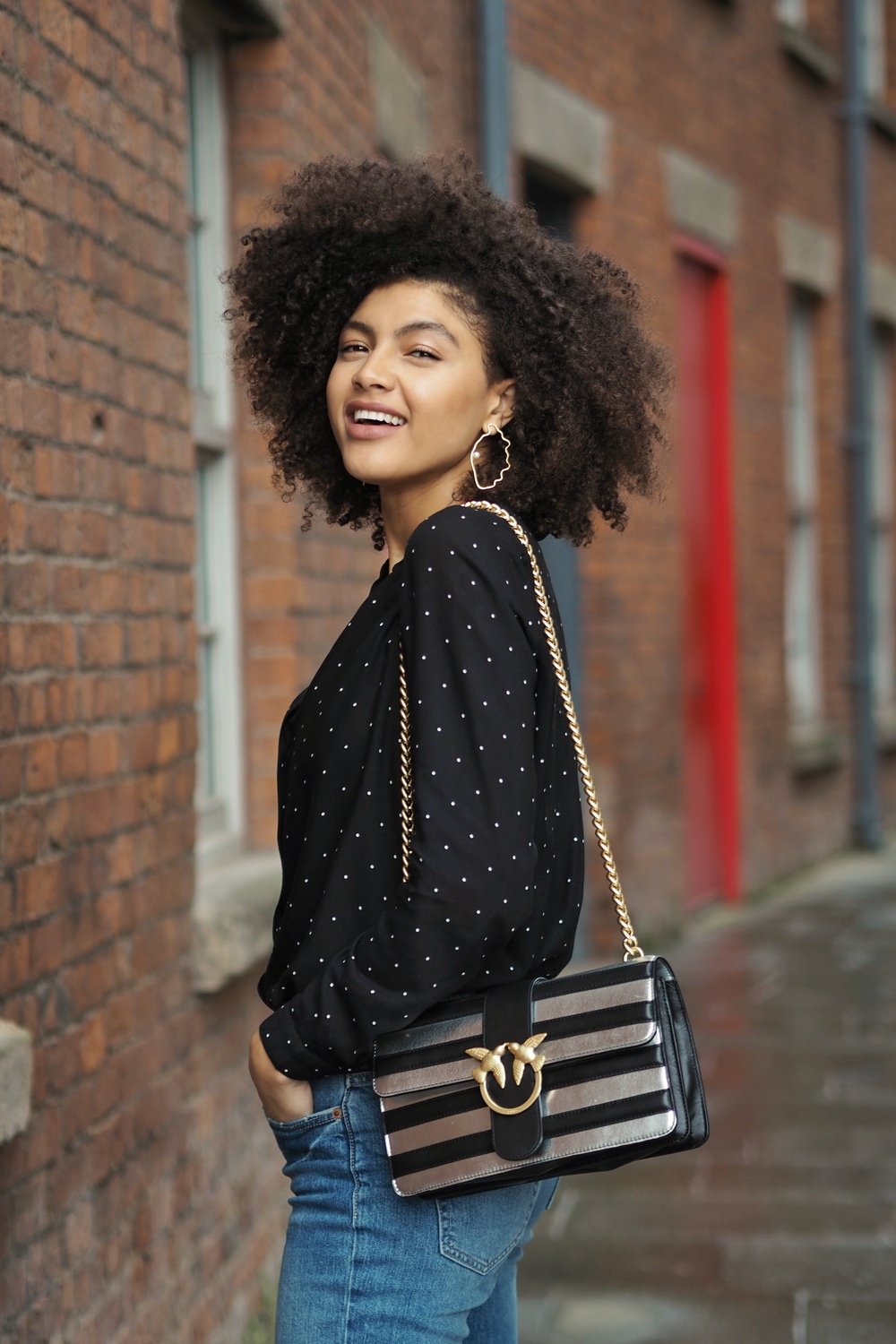 OUTFIT 1: Jeans – Weekday (in darker blue, here) | Shoes – River Island | Shirt – Y.A.S (old, similar here) | Lace Bralet – Topshop | Bag – Pinko (similar here) | Earrings – Alona
Shop The Looks
OUTFIT 2: Jeans – Weekday (in a lighter blue, here) | Heels – Whistles (in grey, here) | Top – River Island | Skinny Scarf (old, similar here) | Bag – (old, similar here)