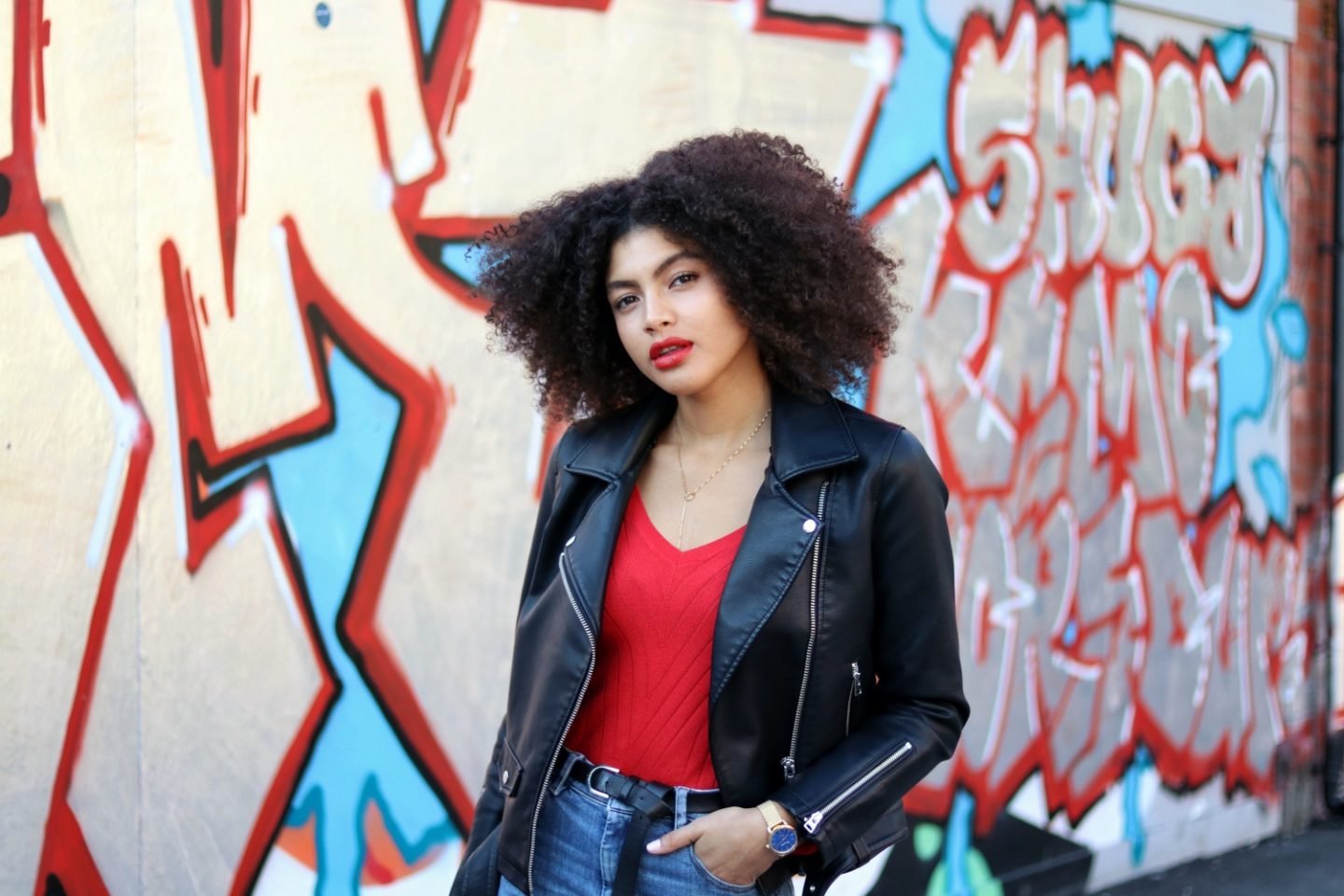 Oh hey there Friday! Another week has flown by and I'm also surprised at how fast summer is going too! I had been holding onto summer with every ounce of my being but as soon as it's grey skies and rain, all I can think about is winter coats, layering and where to start looking for some new boots. Although I'm not ready for all of that quite yet, I must admit I am slowly entering the transition period with my wardrobe and I've already made my first Autumn/Winter(ish) purchase, with this faux leather biker jacket.
Now I wouldn't class a biker jacket as seasonal, it's definitely an all rounder as far as I'm concerned but it's certainly a piece I knew I wanted in my wardrobe by Autumn. I'd been on the look out for a replacement ever since I got rid of my last biker jacket whilst having a Spring clean of my wardrobe. I'd worn that jacket to death and although I loved the style, after years of wear it was time to let it go and look for a replacement. I finally found one that fit (I often have long arm problems) and that I liked the style of whilst in Topshop the other day. It's faux leather but that didn't put me off because my last biker jacket was too and I wore that so, so much yet it still lasted for ages. I also like the fact that this one has a faux shearling detachable collar. You know I love my versatile pieces and I like how it gives it a completely different look, which will be great for when we move into Autumn.
I wore this outfit combination last night as L'Oréal and I headed to the Porter + Cole launch party. I featured that spot in a recent blog post and it's fast become a favourite spot, of both of ours. There aren't many places where you can go for a coffee and want to stay all day and then for a wine in the evening and want to stay all night. This is certainly one of those spots and if you live in Manchester I definitely suggest you go and check it out.
Anyway, that's all for now. I'm keeping short and sweet today as I'm about to head out. Have a fabulous weekend!
Samio x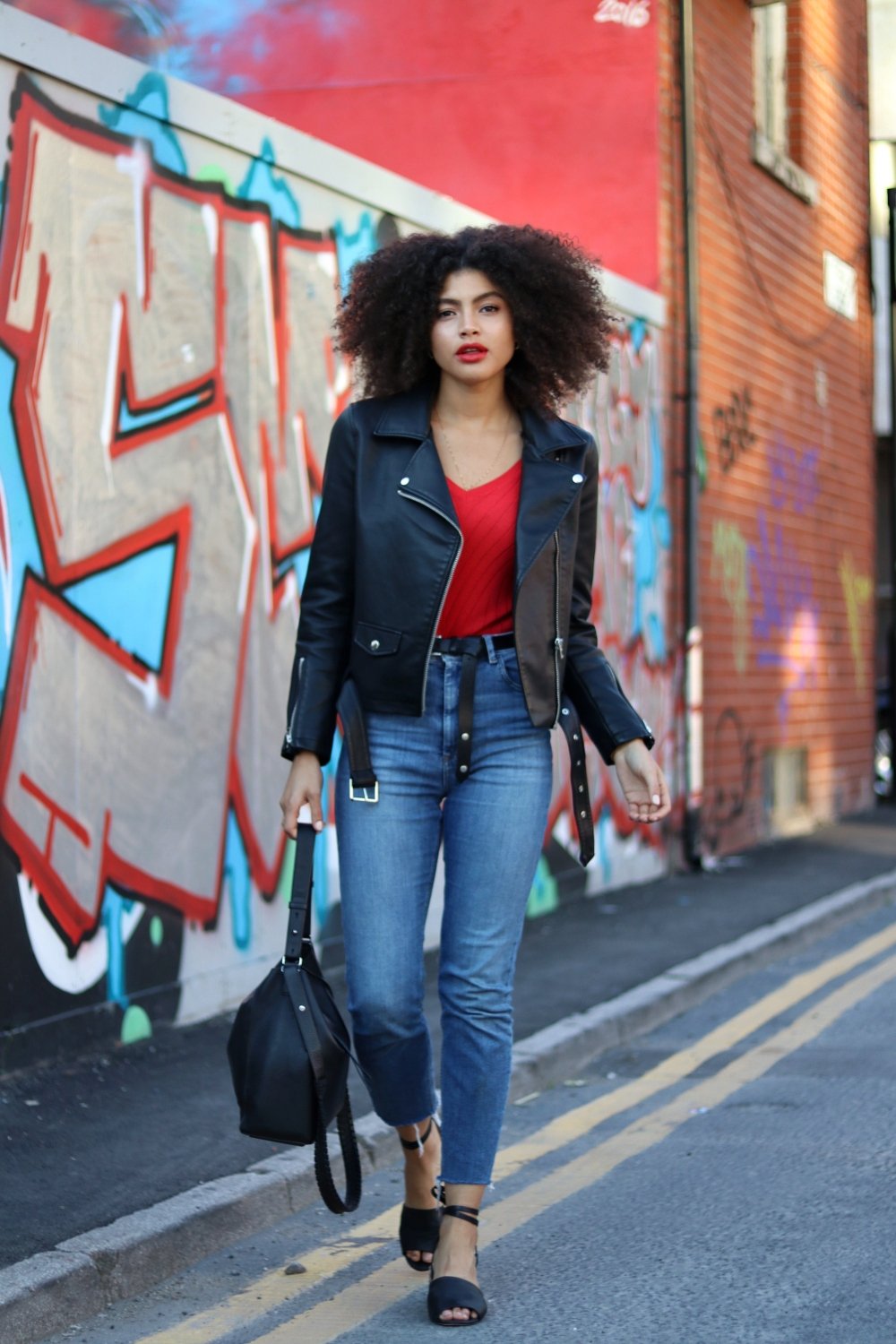 Shoes – Topshop | Jeans – Asos | Top – Topshop | Jacket – Topshop | Bag – All Saints | Belt –
Asos (similar here) | Watch – Thomas Sabo | Necklace – Pernille Corydon
Shop the look