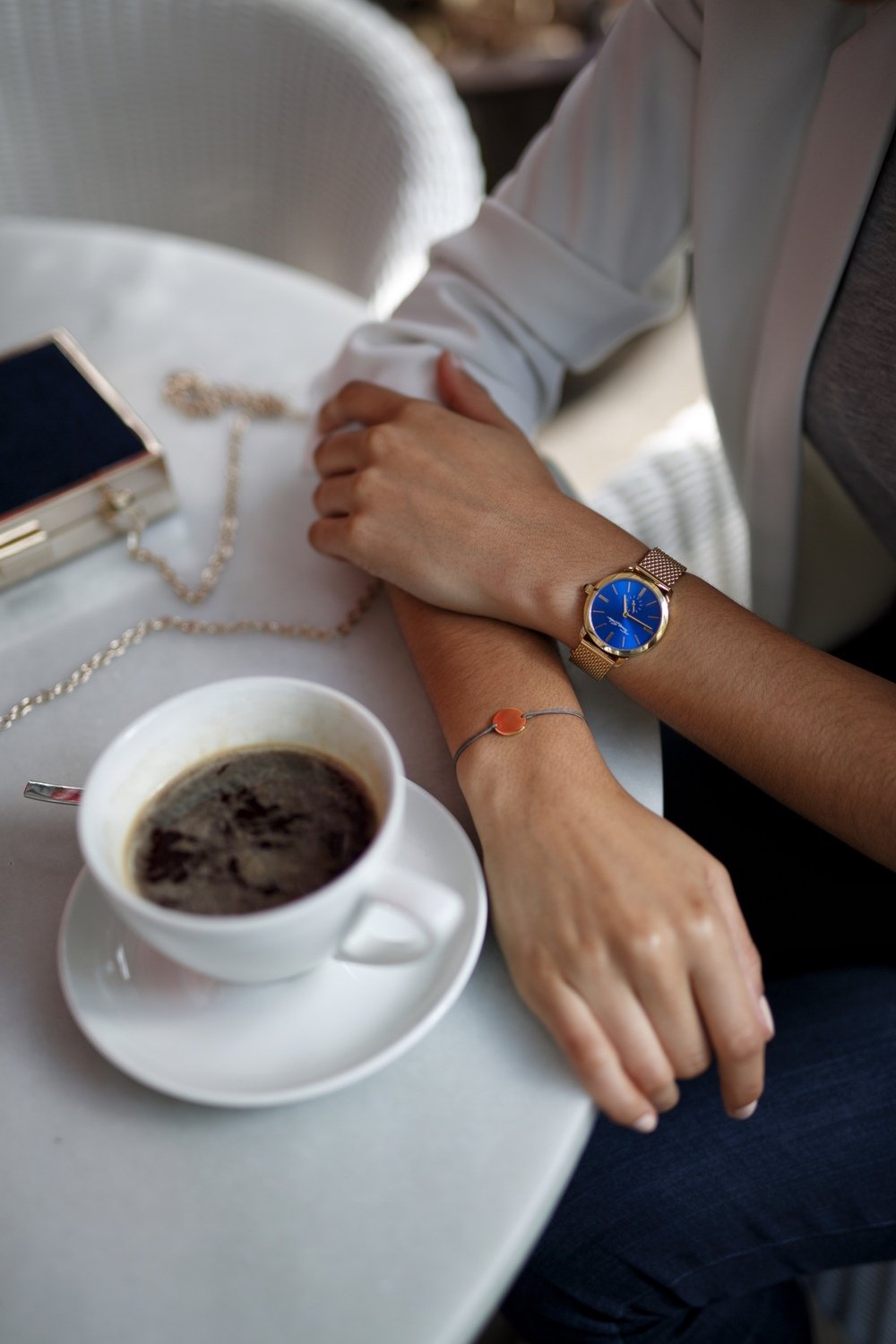 From Simple To Chic
As you may already know, when it comes to my everyday dressing, I like to keep my style pretty simple. I have my go to basics and a selection of versatile pieces that I like to mix and match. So for me I find accessorising a great way to easily add to these everyday looks and I love how the right pieces of jewellery can instantly elevate an otherwise basic outfit.
In more recent years I've moved away from the dress jewellery I was once fond of and I now prefer investing in a selection of more timeless pieces that I know will really help to improve each outfit I wear.
The latest additions to my jewellery selection are these beautiful pieces from Thomas Sabo. When it comes to Ladies watches Thomas Sabo know how to make classic yet visually stunning time pieces that make a statement. I was instantly drawn to this absolutely gorgeous gold coloured watch, with its eye-catching radiant royal blue face. A watch like this can easily transform any outfit and the way the blue face shimmers as it catches the light, means it won't go unnoticed when you're wearing it either.
Thomas Sabo also have an amazing selection of gold bracelets for women. I like to wear more delicate pieces alongside a more standout piece, like the gold watch. The Little Secrets bracelets are the perfect compliment to one of the more bolder watches and it's a way to easily accessories, as you can stack and build these as your collections grows. For me I love how simple yet elegant this bracelet is and even when worn alone it's a great way to accessories with minimal effort.
It's amazing how even some of my old and most worn wardrobe favourites are given a new lease of life with the right accessories. I've had this white blazer for around four years now and to be honest I still amaze myself with how I've managed to keep it white for so long, because I do wear it a lot. I feel like a plain piece like this works really well with the gold accents and especially the striking blue watch face. Thrown on altogether, along with a grey Tee with some jeans, it gives it an effortless yet chic feel, which I love.
How do you like to try and elevate your everyday look? Are you a fan of accessorising?
Samio x
*This post was sponsored by Thomas Sabo
Watch – Thomas Sabo | Bracelet – Thomas Sabo | Shoes – Clarks (old, similar here) | Jeans – River Island | T-shirt – Asos | Blazer (old, similar here) | Bag – (old, similar here)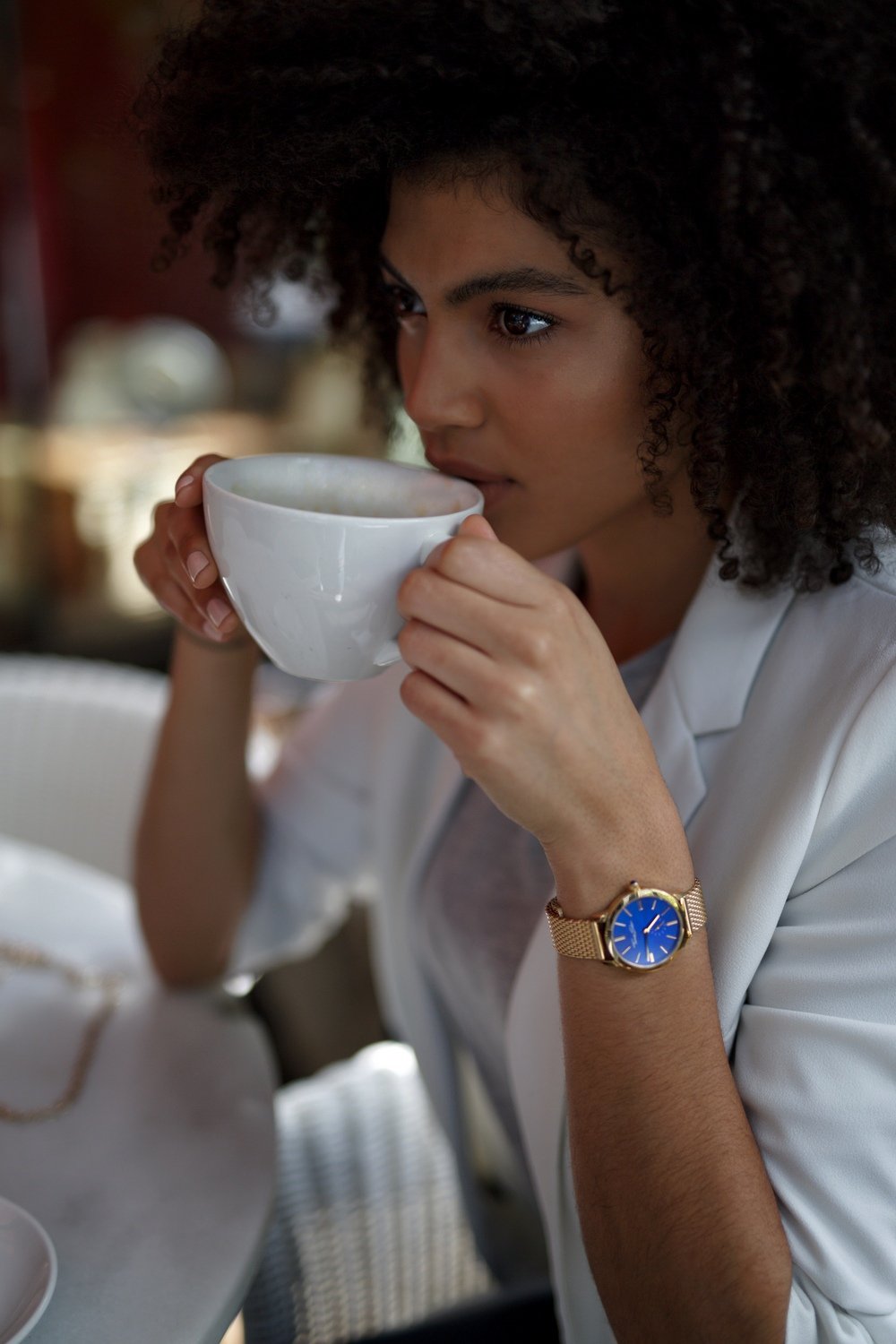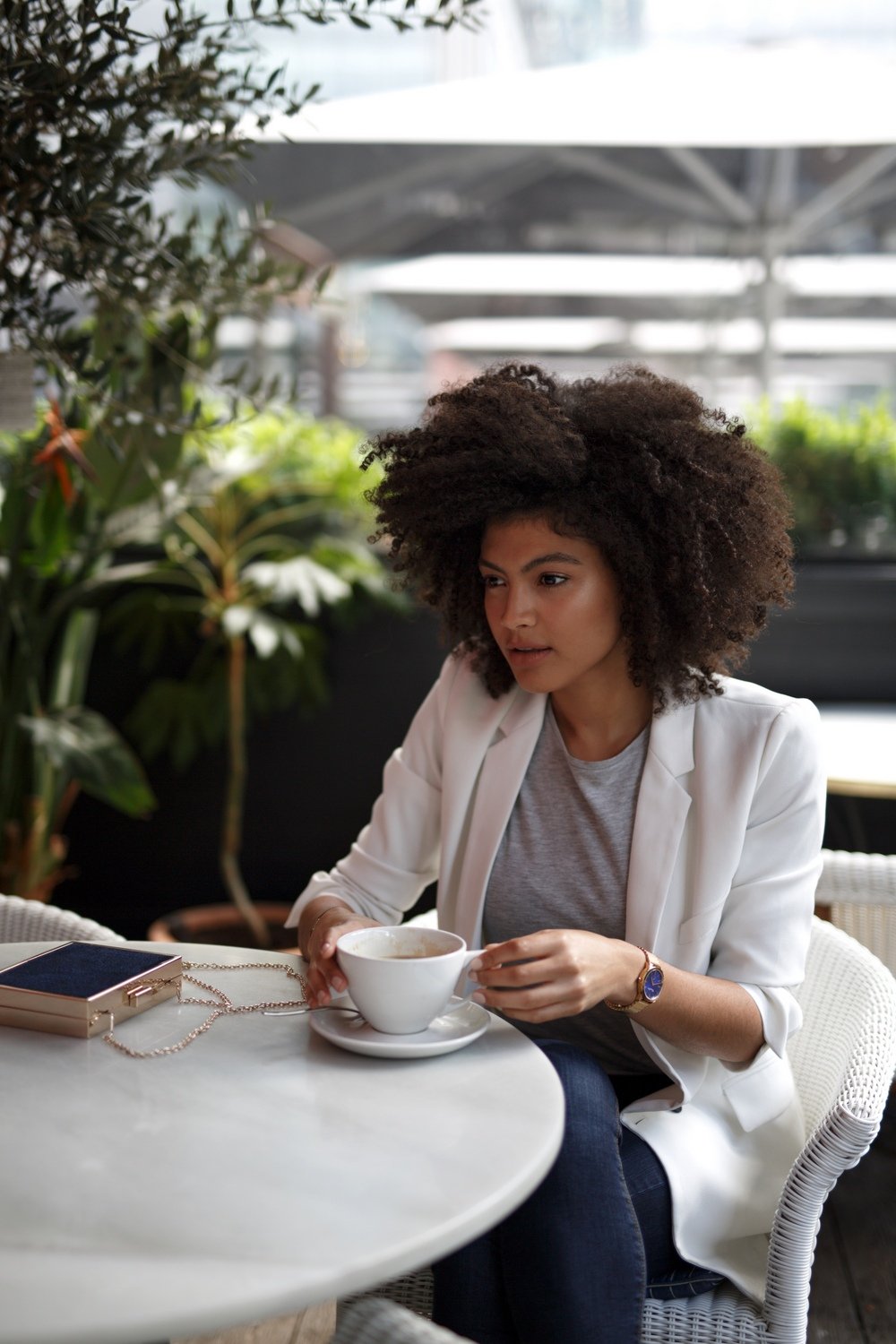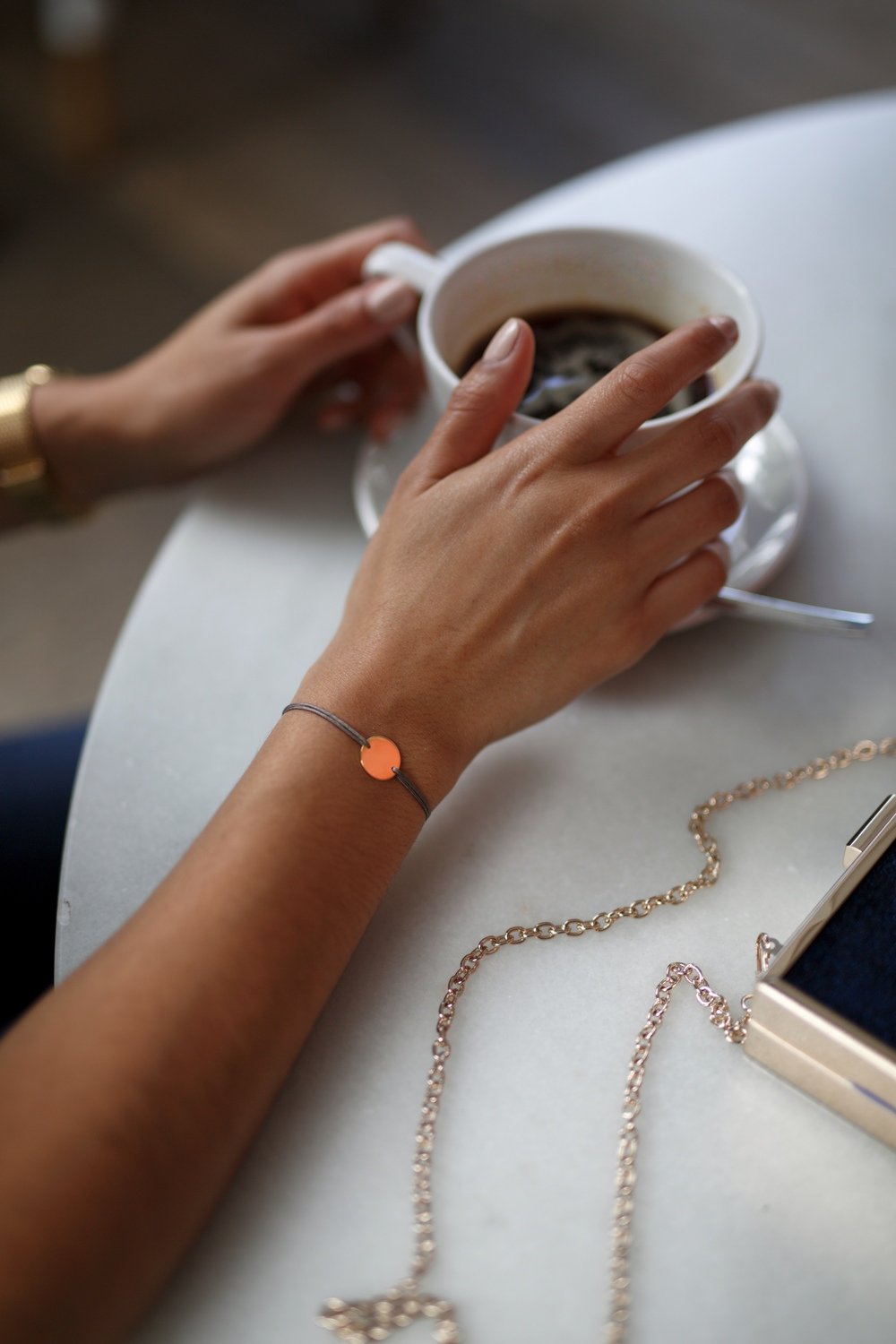 Shop The Post
Thanks to Onyi for helping with these snaps!