The Style Rut
My style posts have been few and far between recently on my blog. I do regularly share OOTD's over on my Instagram but lately I haven't felt inspired to share more detailed outfit posts here on my blog. I talked about writer's block of the blogging variety in my last post and it seems that my halt in creativity hadn't just ended there, as I've found myself in a bit of a style rut too.
Now you may already know that I like to keep my style pretty simple and focus on basics and classic pieces that are easily interchangeable. It's something that has worked for me for quite a while now and for the most part I've been really happy with my day to day outfits. However now I'm starting to feel the urge to further evolve my personal style.
Over the past couple of years I found a real love for denim and practically lived in jeans come rain or shine. However, I've felt more recently that this has led me to become less experimental with my dress sense and ultimately very safe. And lets face it, we all know that safe is usually pretty boring and I'll admit, that is exactly how I've been feeling with my style as of late, bored.
Anyone who knew me before my blogging days, will know that I was once deemed as a walking rainbow who knew no limits when it came to trying something new with my style. It's not that I want to go back to dressing the way I did years ago but I look back at my former self and admire my boldness for not being afraid to try something new.
I'm still very much into the idea of owning pieces that mix and match but that shouldn't stop me from being a little bit experimental from time to time and stepping out of my comfort zone.
I'm currently finding myself being drawn to a lot of white and off white pieces, which is something I've often avoided too much of in the past, as let's face it, it's not the most practical shade. But, like I said before, safe isn't always fun and whilst I still want to keep my wardrobe wearable, I need to bend my own rules from time to time in order to enjoy it.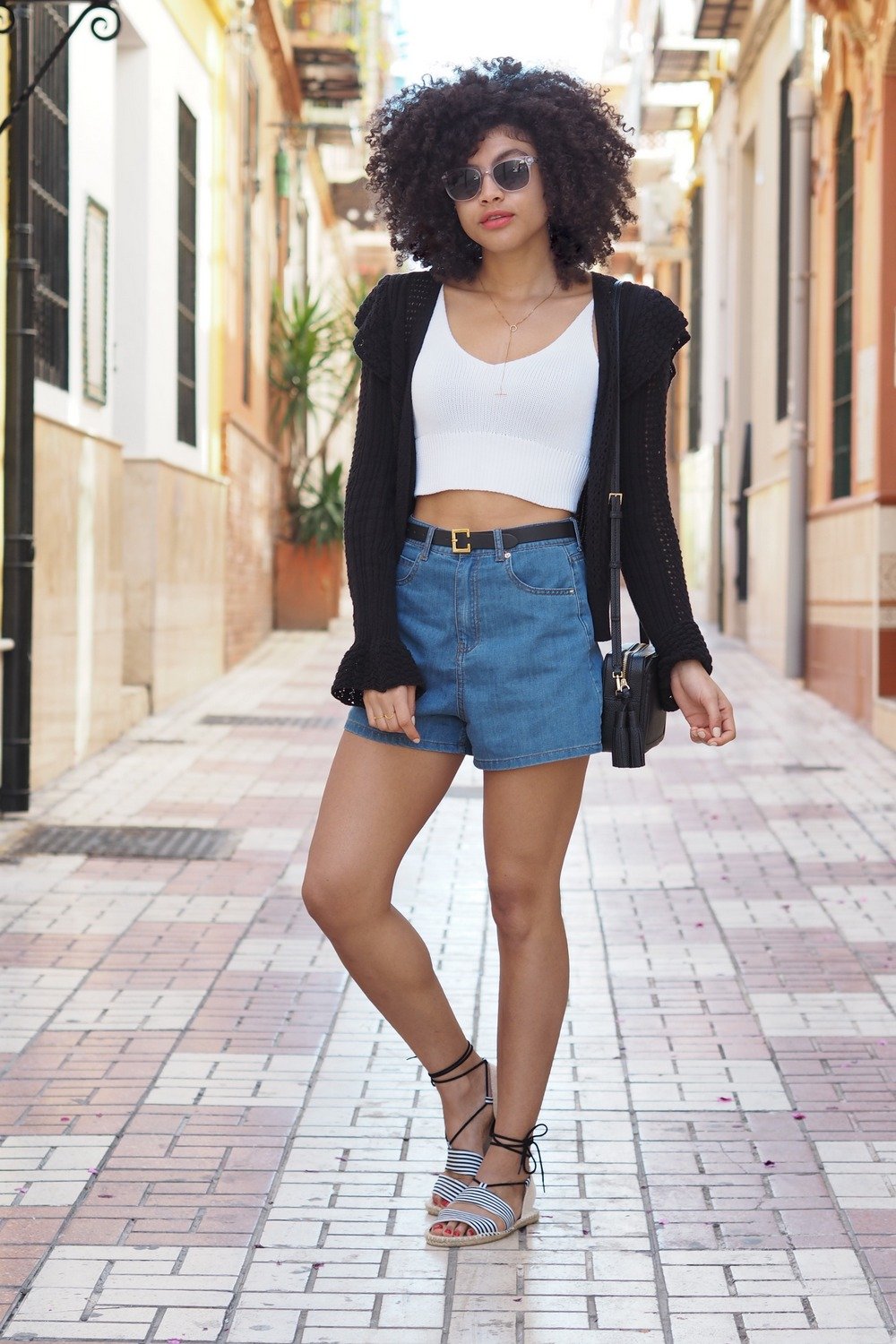 Top – Brandy Melville (similar here) | Shorts – Asos | Belt – Asos (similar here) | Sandals – Asos | Cardigan – Asos | Bag – Kate Spade | Sunglasses – Taylor Morris | Jewellery – Pernille Corydon
This outfit I wore whilst in Malaga is pretty basic but Damien and I travelled light with one carryon case between us for the three nights whilst we were there. The trip was ultimately about relaxing and so I wanted to keep my outfits super simple on this trip.
One of my first purchases for the warmer weather however, was this white knitted crop top that I got in Brandy Melville whilst in London recently. On this occasion I did play it safe with denim shorts, however I can give myself Brownie points for the fact that I wasn't just wearing jeans for once.
I also felt happy to not be wearing boots, which seem to be my footwear of choice when the weather in the UK isn't on its best behaviour. I had a last minute sandal purchase before this trip, which actually turned out perfect for on holiday, but the hunt for the perfect summer sandals which I can wear frequently whilst at home, is definitely still on.
I'm aware this has been a bit of a jumbled blog post. Just a bit of a rambling mind dump about my thoughts on my person style with an outfit post thrown in. And I guess the fact that I've taken a good two weeks to post this outfit, shows that although I like it, I haven't been THAT excited to share it, and so inevitably is a sign that I am so ready to spice things up a bit. We shall see. But for now, that is all. But I'd love to know your thoughts on the matter if you have ever found yourself in a bit of a style rut. Comment below and let me know. 🙂
Samio x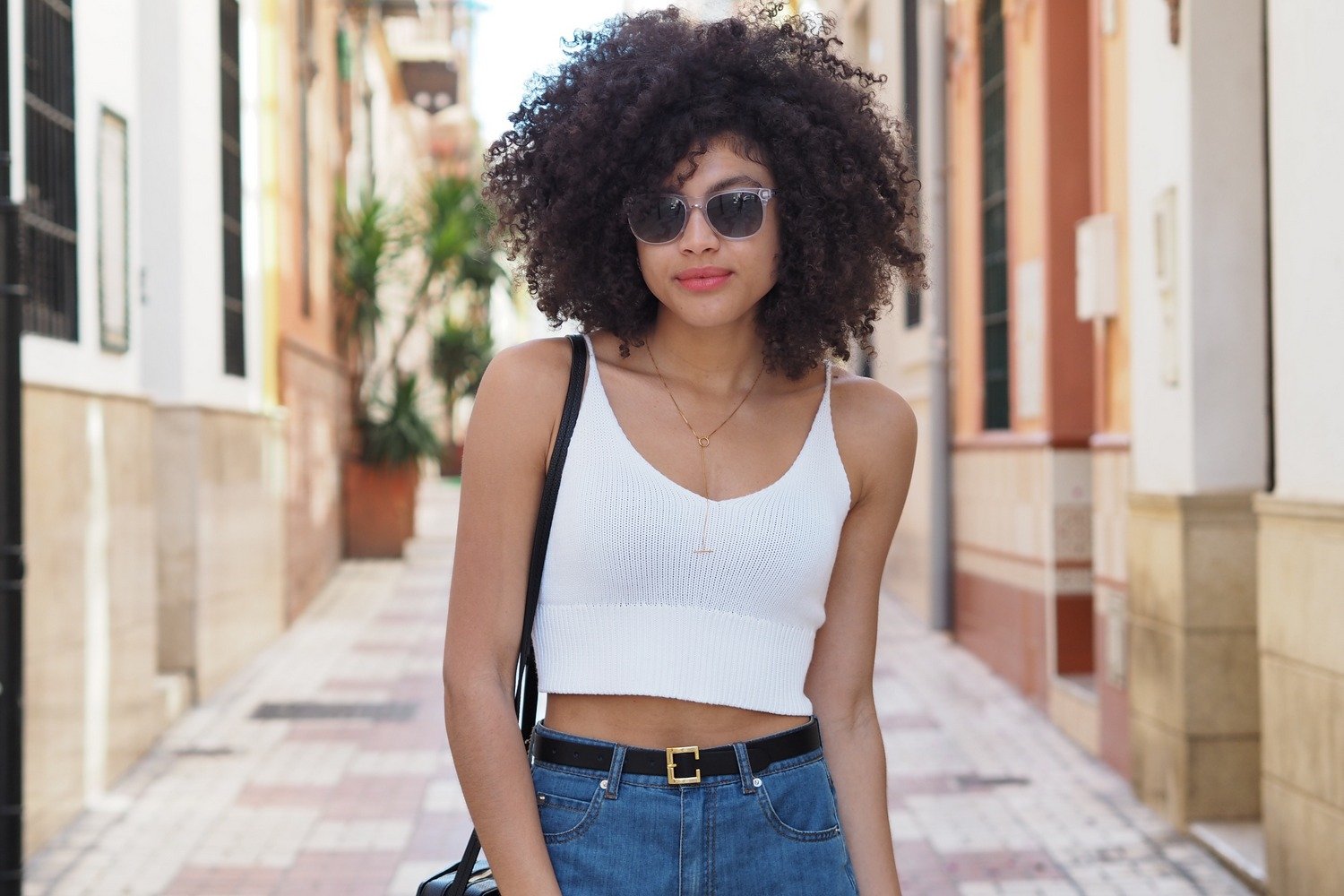 Shop The Post