A Perfect Combination
I love it when I find different pieces in my wardrobe that work perfectly together. On first appearance you may mistake this outfit combination for a two piece but the trousers and blazer are actually from two different brands entirely, with the trousers being from Topshop and the sleeveless blazer being from Lavish Alice. It hadn't initially occurred to me that these two pieces would work together but before heading out one recent sunny Saturday, I decided to throw on my new sleeveless blazer with my Topshop trousers and Brandy Melville knitted crop top and it instantly seemed to work.
If prior to this you would have asked me my thoughts on the idea of a beige ensemble like this, I don't think I would have been quite as enthusiastic, as let's face it, it sounds a little bit drab doesn't it, but it goes to show that sometimes you just have to try things on before making a final decision.
Before I forget I should mention the shoes, which are another new(ish) addition. I bought these a few weeks ago whilst in London and they were just the summer shoes I'd been looking for. They are a great day to day sandal/shoe without being too summery – which pretty much makes them perfect for the UK with our ever changing weather.
This combination made the perfect outfit for an afternoon spent with Damien and some friends, drinking cocktails and enjoying the sun. I'm a big fan of sleeveless blazers and I find it makes a great light layer for warmer days, which can (like on this occasion) tie an outfit together perfectly.
Samio x
Sandals – Topshop | Trousers – Topshop | Crop Top – Brandy Melville (similar here) | Sleeveless Blazer – Lavish Alice | Bag – Pinko (similar here) | Earrings – Alona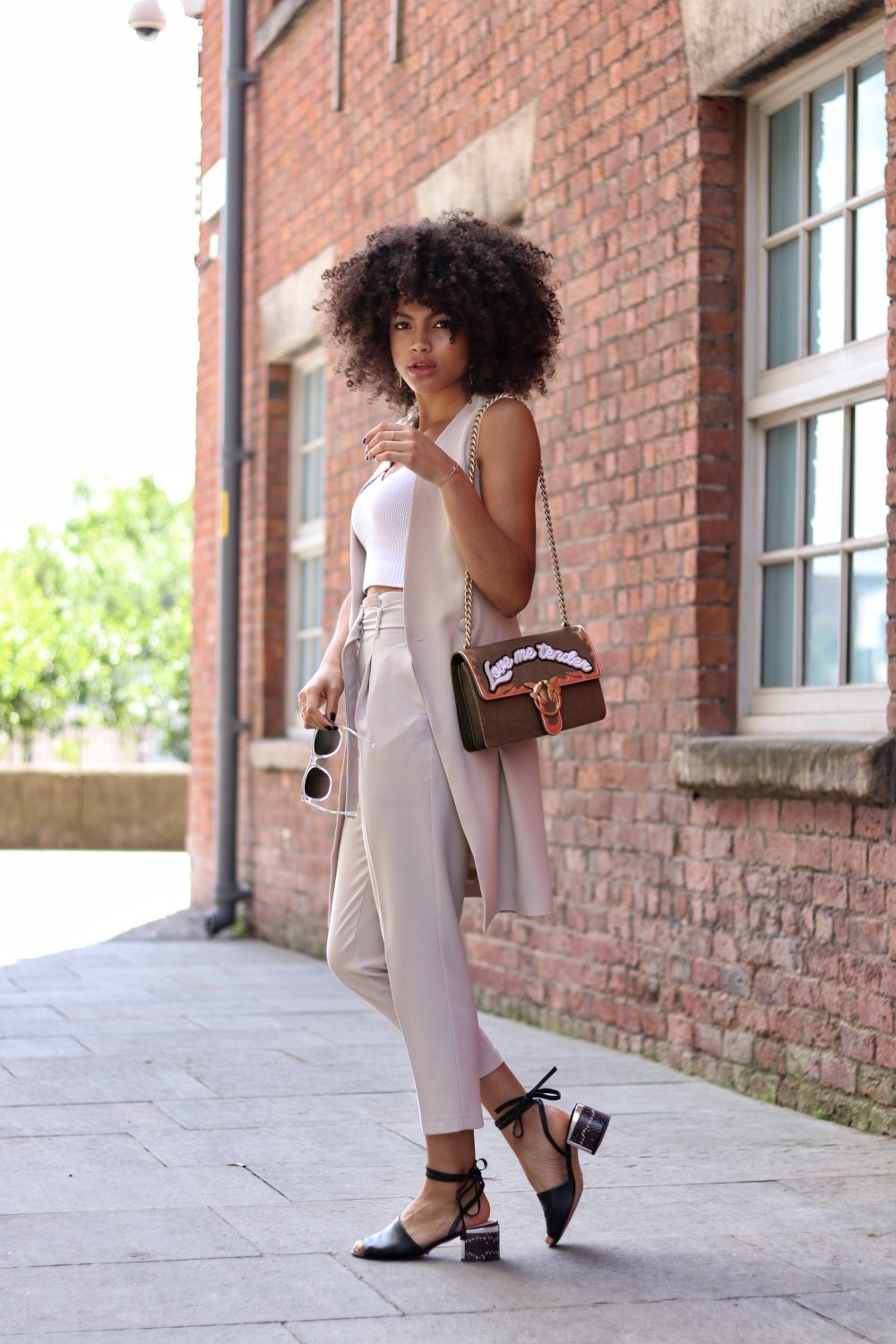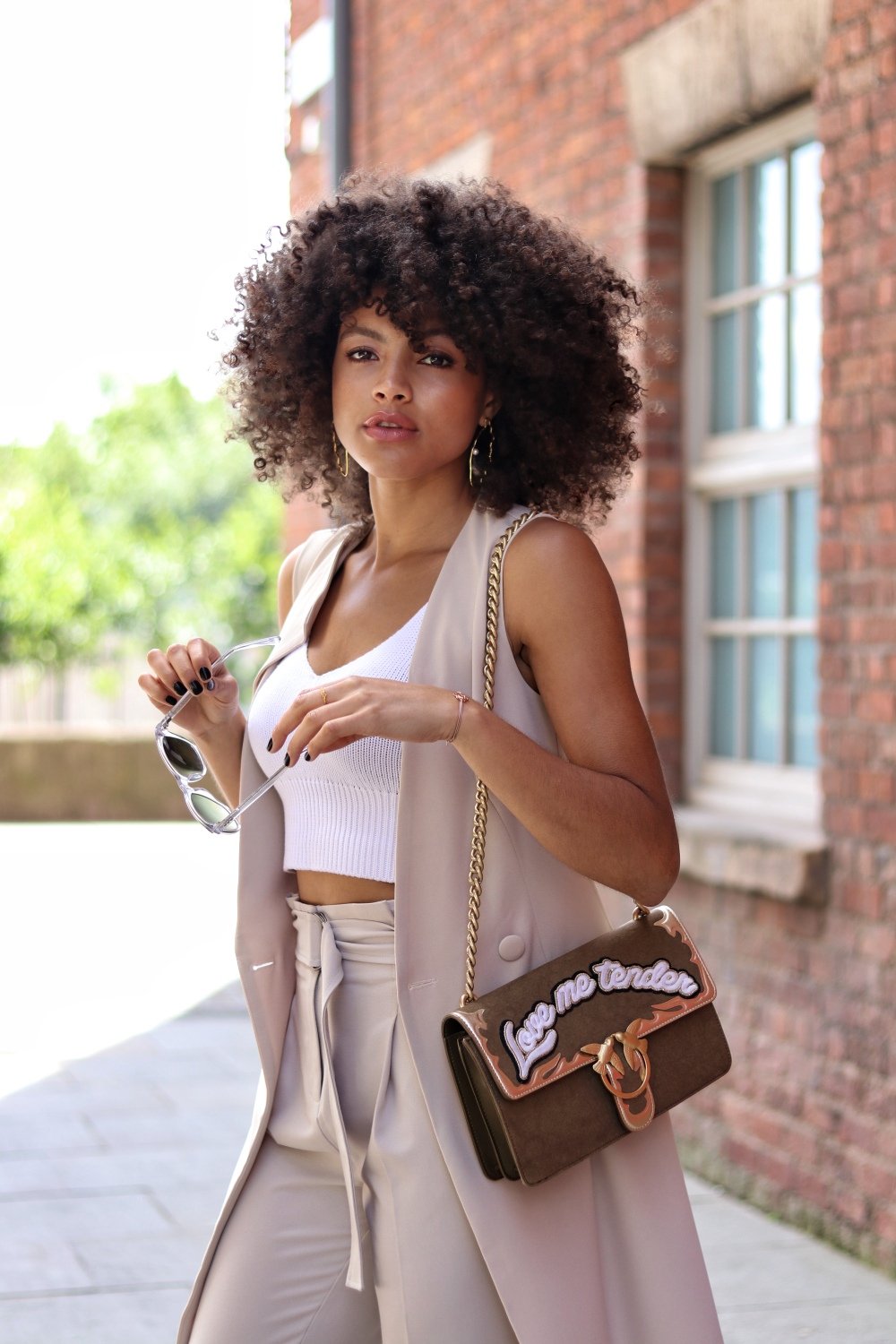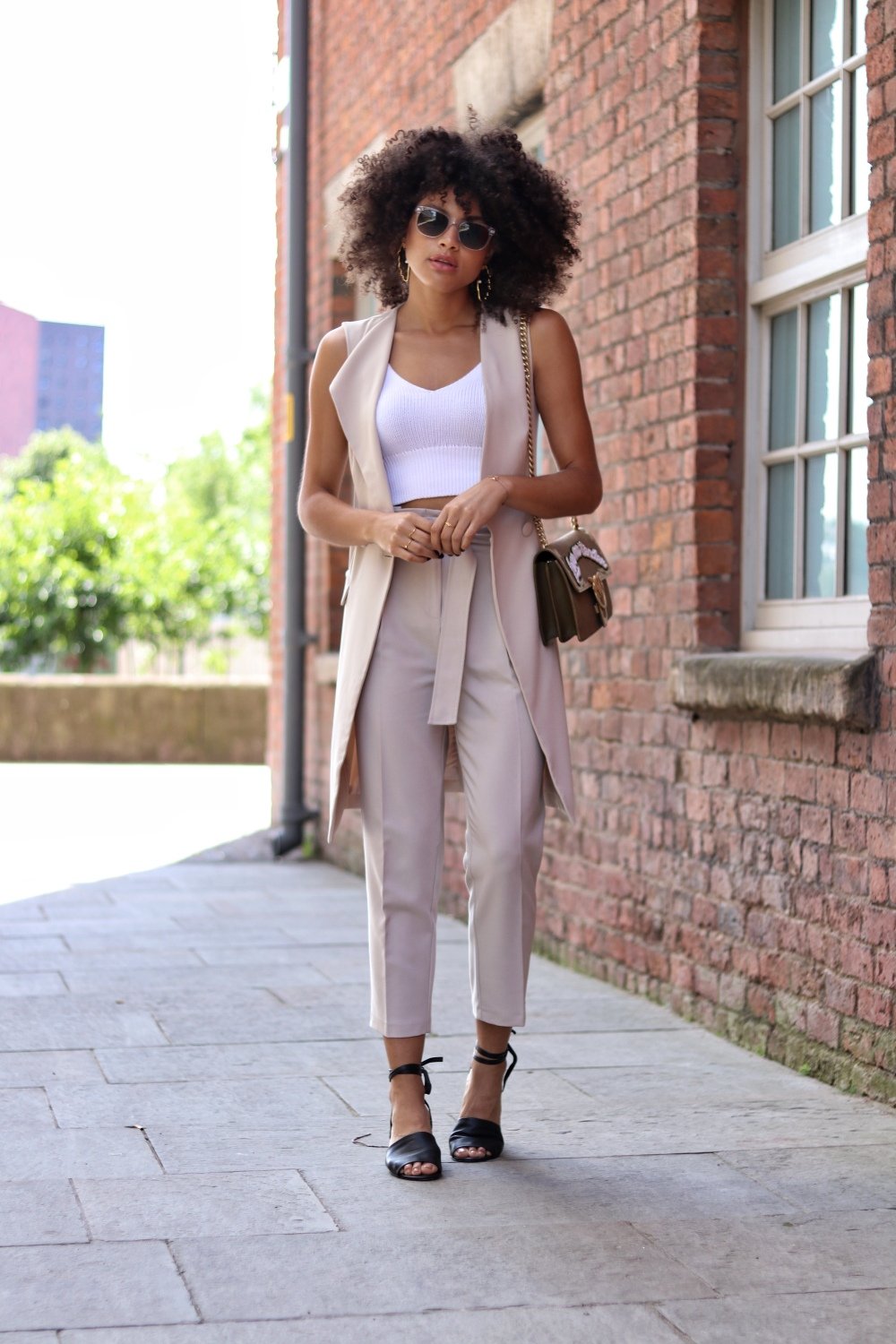 Shop The Look